Professor studies print service provider cycle times
Professor Chris Bondy, research student identify desired features of modern estimating systems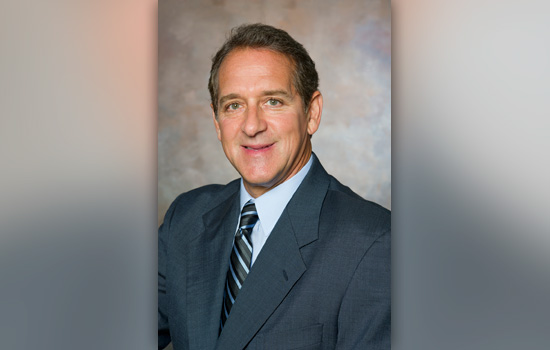 A new Rochester Institute of Technology study reveals the primary and costly limitations that are dramatically hampering estimating cycle times for many of today's print service provider businesses and identifies the desired features of modern estimating systems.
The study by Chris Bondy, the Frank E. Gannett Distinguished Professor in the School of Media Sciences at RIT's College of Imaging Arts and Sciences, identified the lack of sufficient automation, mobility and compatibility with standards combined with time-consuming administrative tasks that often compensate for estimating system limitations as key inhibitors to estimating cycle times.
Bondy conducted the research study on estimating systems analyzing industry data along with Wesley Odell, a third-year media arts and technology student from Severna Park, Md. Through the study, Bondy said he and Odell wanted to better understand "what companies like, don't like and want to get out of today's estimating systems."
"Ultimately, our research uncovered print service provider requirements that have become vitally important to the timely and accurate generation of customer quotes," Bondy said.
Despite the industry consolidation that has taken place over the last decade, the RIT study revealed that there remain a wide variety of commercial and "home grown" estimating systems available for print service providers to use, Bondy observed. Additionally, while vendors involved in print production focused on automation and made distinct advancements in mobility and compatibility with standards, estimating systems did not receive the same industry attention, according to Bondy.
"It should be no surprise that end-to-end turnaround times from brand owner to delivery are not what they could be," Bondy said. "The industry has focused on automation around prepress, production and even postpress; but long estimating cycles that come before prepress take a big bite out of those time savings."
Print service providers participating in the study, for example, spent an average of two hours and 10 minutes in administration of estimates, including job planning, on every order, Bondy reported.
"Taking too long to provide a quote defeats the purpose of streamlining the rest of the workflow," he said. "It also jeopardizes the business itself because a service provider that can quote faster will likely win the job."
"Estimating systems that are designed to support a more streamlined workforce will be the most effective," Bondy wrote in the study's executive summary. "Service providers are looking for an 'agile' approach to estimating and order entry that deploys Business Development ("hunters") and Project Managers versus the labor intensive model of Sales ("farmer"), CSRs, Estimators, and Planners."
For a complete copy of the research report, go to the RIT Print in the Mix website.
Topics