May 28, 2021
by Susan Murad
Researchers show deaf community needs greater guidance on COVID-19 management, care
Joint study connects leading researchers from RIT, University of North Texas, Boston University School of Medicine, and University of Michigan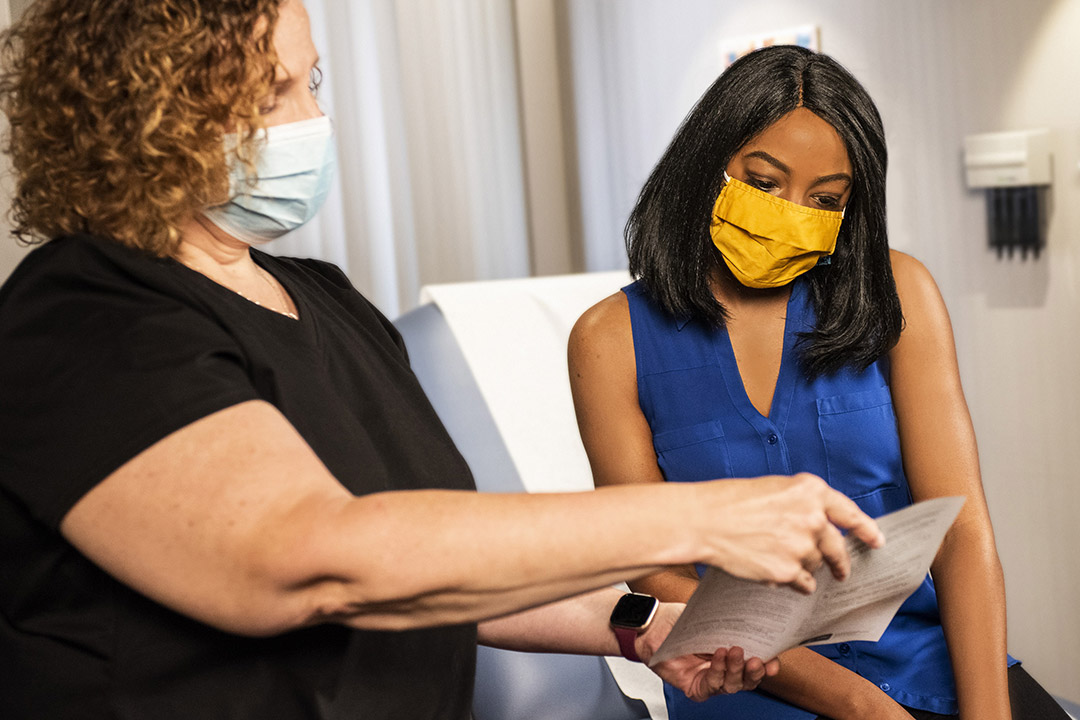 A team of researchers, led by Rochester Institute of Technology's National Technical Institute for the Deaf, has discovered that improved guidance on COVID-19 management and healthcare navigation accessible to the deaf community is needed. The conclusion is based on studies that show a higher portion of deaf respondents reported challenges with accessing, understanding, and trusting COVID-19 information compared to their hearing peers. While deaf respondents had similar knowledge of symptoms and prevention strategies compared to hearing participants, the deaf participants were more likely to plan immediate care for suspected symptoms.
Along with researchers from the University of North Texas, Boston University School of Medicine and the University of Michigan, the RIT/NTID team has published an article in Health Literacy Research and Practice.
Historically, Deaf American Sign Language (ASL) users often face barriers receiving health information, contributing to significant gaps in health knowledge and health literacy. To reduce the spread of COVID-19 and its risk to the public, government officials and health care providers have encouraged social distancing, use of facemasks, hand hygiene, and quarantines. Unfortunately, COVID-19 information inconsistently has been available in ASL, putting the deaf community at a disadvantage when trying to access reliable COVID-19 information.
The research study, which was conducted between April 2020 and July 2020 on Zoom, FaceTime, and by phone, included 104 deaf adults and 71 hearing adults who had participated in a prior health literacy study.
COVID-19 data were linked with preexisting data on demographic and health literacy data as measured by the Newest Vital Sign (NVS) and the ASL-NVS. While deaf and hearing participants did not differ in their ability to identify COVID-19 symptoms, deaf adults were nearly five times more likely to report difficulty accessing COVID-19 information, yet reported more preventive strategies overall.
Simultaneously, deaf adults had 60 percent lower odds of staying home and calling a doctor over seeking health care immediately or doing something else compared with hearing participants who may have suspected that they had COVID-19.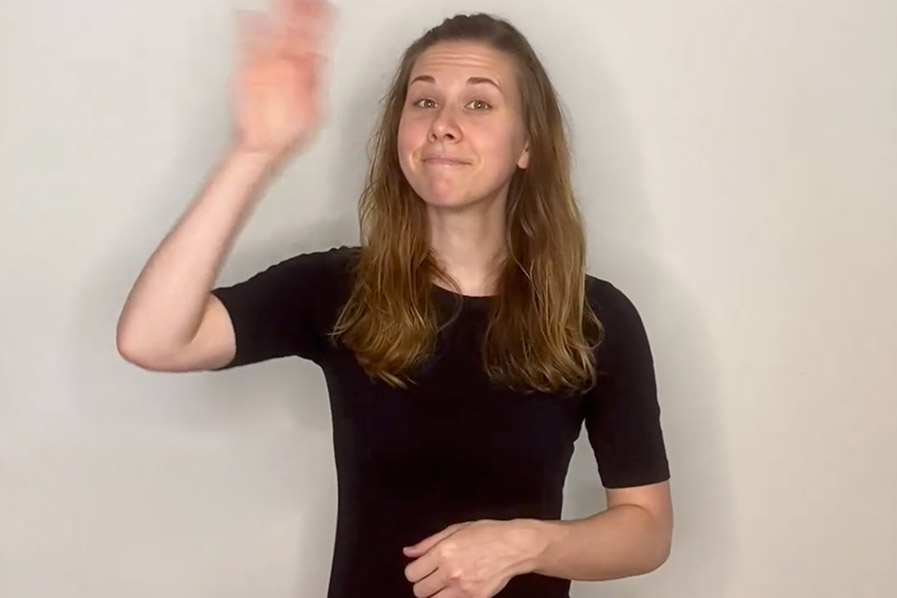 Partners in Deaf Health
Researchers suggest additional education on recommended COVID-19 management and guidance on accessible health care navigation strategies is needed for the deaf community and health care providers. This is critical as using the emergency department should not be the first source of care over primary care providers, in general and especially during the COVID-19 pandemic.
Dr. Tiffany Panko, director of RIT/NTID's Deaf Health Laboratory in the college's Center on Culture and Language, says public health officials should ensure that public service announcements are accessible to all audiences, and should connect with trusted agents within the deaf community to help disseminate health information online in ASL through social media channels.
"Figuring out the best way to navigate the health care system can be a challenge for anyone, but as we have seen in the deaf community, other published studies, and now this study, the health care system has more work to do in supporting deaf patients," said Panko.
In addition to Panko, researchers on this study include Jessica Contreras, Joseph Hill, Peter Hauser, Daphine Postl, and Ashley Mussallem, from NTID's Center on Culture and Language; Sara Champlin, from the Mayborn School of Journalism, University of North Texas; Michael Paasche-Orlow, of the Section of General Internal Medicine, Boston University School of Medicine and Boston Medical Center; and Melissa Plegue and Dr. Michael McKee, from the Department of Family Medicine, University of Michigan, Ann Arbor.
Video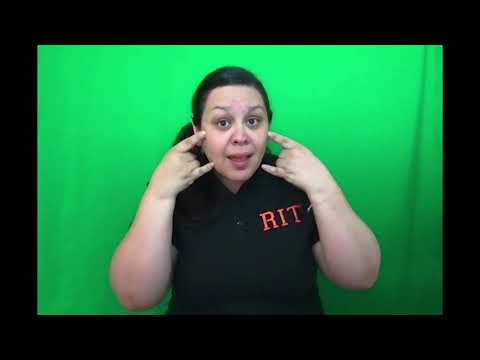 Topics