RIT alumna's clothing brand featured in New York Fashion Week
Chrystel Anne Clasicas uses her business management degree from RIT Dubai to rise to fashion stardom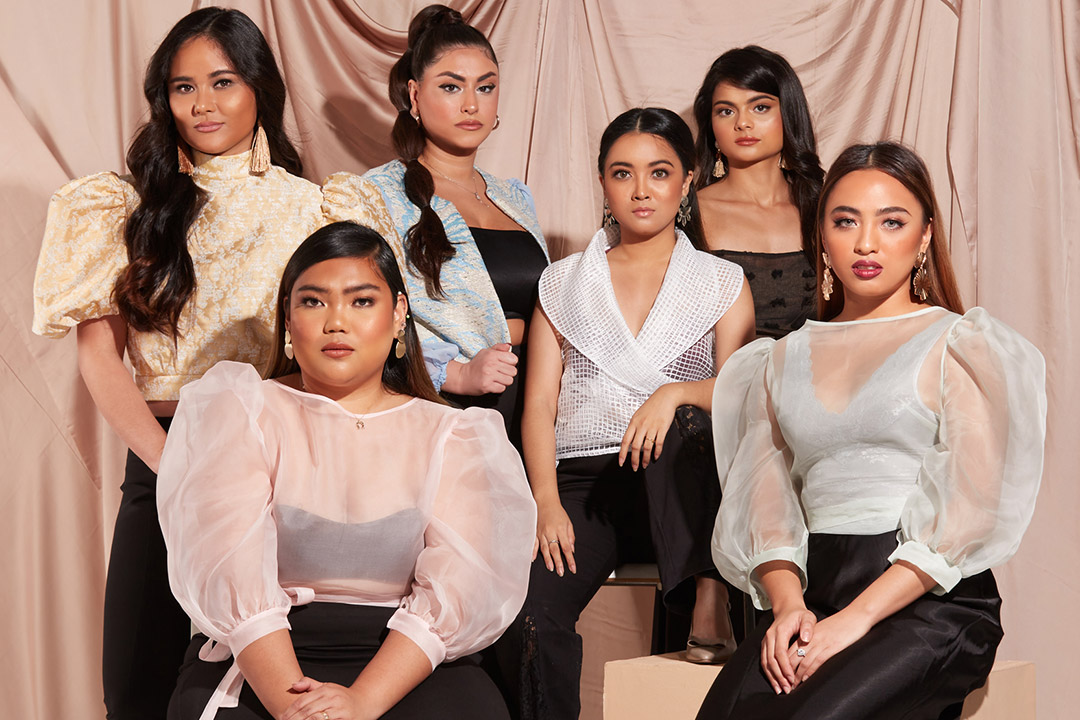 After a lifelong interest in clothing design, Chrystel Anne Clasicas has burst onto the fashion scene, starting by selling face masks in 2020 and showing her work at New York Fashion Week only one year later. Now, she's preparing to appear again at this year's New York Fashion Week by showing a collection of designs in collaboration with RIT engineers.
Clasicas' interest in fashion comes from her family's many seamstresses, and one aunt in particular who inspired her to get into sewing. Despite this interest, her family urged her to pursue a more traditional degree, and she chose to major in business management at RIT Dubai in hopes that these skills might help her create a fashion brand in the future. Clasicas attended fashion school after graduating from RIT in 2018 and then partnered with her sister, RIT alumna Chyrille Clasicas, and RIT friends Priti Mirchandani and Gilles Gandia, to finally start her fashion brand, Chrystel Anne Fashion.
Reflecting on her time spent studying business management, Clasicas says, "I feel like I've had an advantage over many other designers within the industry."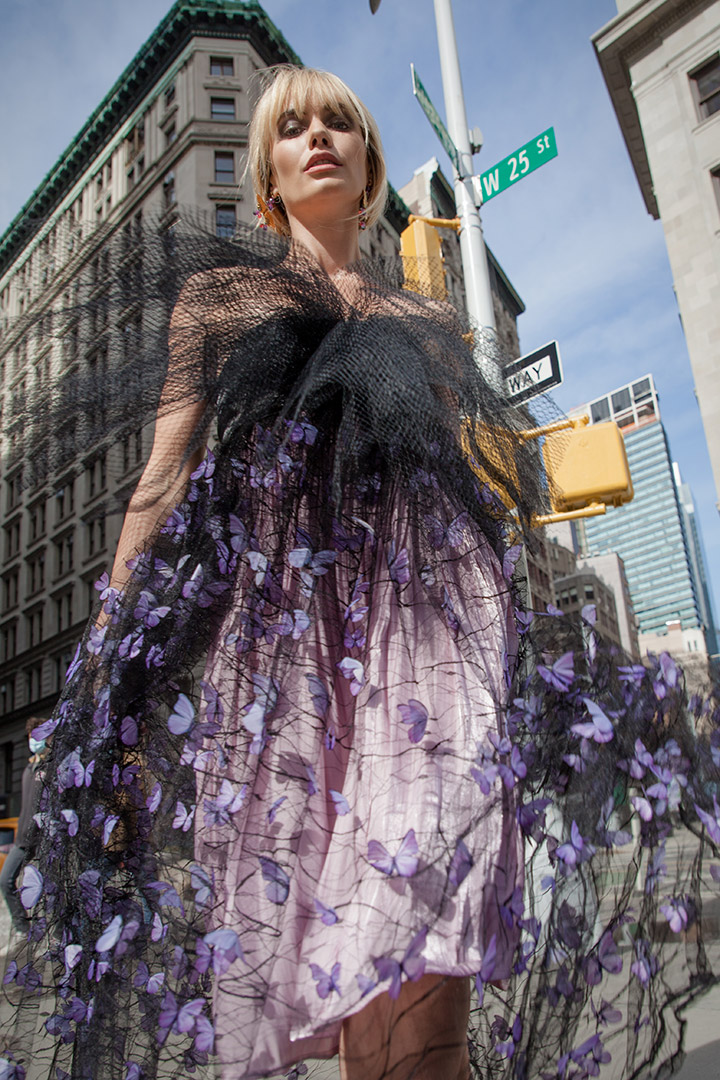 Mariya Nicole
Clasicas' goals for the brand are to create luxury clothes that support body positivity while using zero-waste manufacturing methods. To fulfill these goals, Chrystel Anne Fashion offers made-to-order clothing, which cuts down on the waste from mass production and allows each garment to be tailored to the customer's exact measurements. The brand also includes a sizing sheet and instructions on its website to help customers send in accurate measurements of themselves for their garment.
After only a year in business, Chrystel Anne Fashion had a show at the prestigious New York Fashion Week in February 2021. The collection included modern takes on Regency Era designs, and Clasicas named the pieces after Greek goddesses as a way of empowering the wearers.
She explained that this event was initially "nerve-racking" and made her doubt herself, but she also remembers that "getting the feedback and getting all the criticism from the show really helped me realize that, yeah, I do deserve to be here." Plus, the exposure from this event has led to Vanity Fair and Tatler featuring Chrystel Anne Fashion in its style brief section, further cementing the brand's place in the fashion world.
Chrystel Anne Fashion will have another show for New York Fashion Week 2022 this month. For this show, Clasicas has collaborated with engineering alumni Moiz Naeem, Gilles Gandia, Paul Suansing, and Laith Alshuha from RIT Dubai to infuse new creativity into her designs. She remembers being friends with many engineers during her time at RIT, and as she puts it, "the world would be surprised to see fashion and engineering come together." Aside from the added engineering elements, each design in the upcoming collection will represent an emotion many people may have felt during the COVID-19 pandemic.
With such meteoric growth for her brand, Clasicas says that for now, she's "just riding the wave."
Topics