RIT and Syracuse University College of Law enter into 3+3 admissions agreement
Students could shave a year off earning a law degree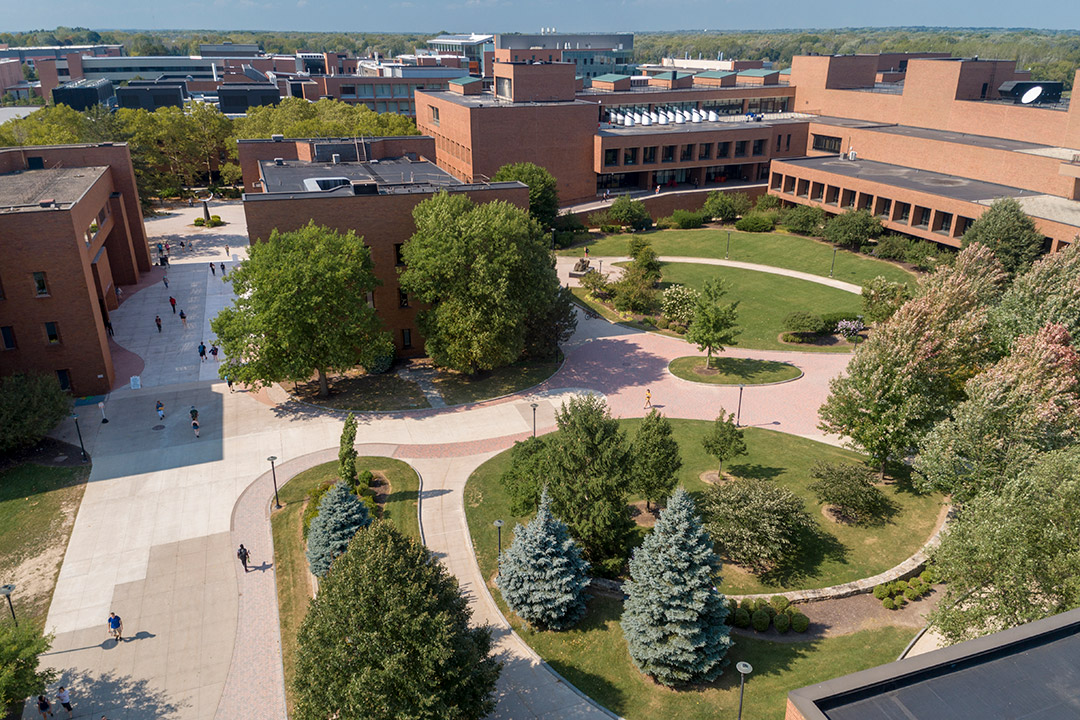 Rochester Institute of Technology has partnered with Syracuse University College of Law to establish a "3+3" program for students interested in earning a law degree.
A memorandum of understanding between the two universities was recently signed to allow students to complete three years of liberal arts and other studies at RIT, then transfer to the College of Law for three years to complete their doctorate in law.
Previously, students would have to complete four years to earn an undergraduate degree and take an additional three years in law school. The MOU enables students to earn their law degree a year sooner. Students would earn a bachelor's degree at RIT in criminal justice, economics, international and global studies, philosophy, political science, public policy, journalism, communication, advertising and public relations, psychology, sociology and anthropology, or another approved subject through RIT's School of Individualized Study.
"This partnership is a wonderful opportunity for students to not only save a year while earning a law degree from a great university just 90 miles from Rochester, it offers them a solid undergraduate experience at RIT with several options of course study," said LaVerne McQuiller Williams, interim dean of RIT's College of Liberal Arts.
Eligible students would have a GPA of at least 3.25 after completing 90 credits at RIT and a score at or above Syracuse University's College of Law's 50th percentile on the LSAT. Syracuse produces about 175 students with law degrees each year.
"The College of Law's expansive curriculum, multidisciplinary research centers, and experiential programs offer students multiple educational opportunities to pursue their career goals," said Denée Page, assistant dean of enrollment management at the College of Law. "Of particular interest to RIT students is the college's Innovation Law Center for those interested in the technical, legal, and business aspects of bringing new technologies to market."
Upon admission, students will receive a 50 percent scholarship at the College of Law. Additional scholarships may be available.
Javier Espinosa, chair of RIT's economics department, said he's seen a few economics majors in the past 10 years go to law school. He said the partnership may help bring more students to RIT if they know it could be a stepping stone to law school.
"I'm really glad that we built a path to law school," he said. "I think a lot of students might not be aware of the types of majors that lead to law school."
Damien D'Arcy, a political science and economics double major from Pittsford, N.Y., who recently completed his first year at RIT, has considered becoming a lawyer. He's pleased to learn about RIT's 3+3 program with Syracuse.
"I've liked politics for a long time," D'Arcy said. "The creation and the enforcement of laws, and Constitutional law is pretty interesting to me. So this will definitely be an option for me to consider."