RIT appoints new Intellectual Property and Technology Transfer Office director
Wayne Plourde brings experience in academia, law, and industry to position to manage and expand RIT's entrepreneurial portfolio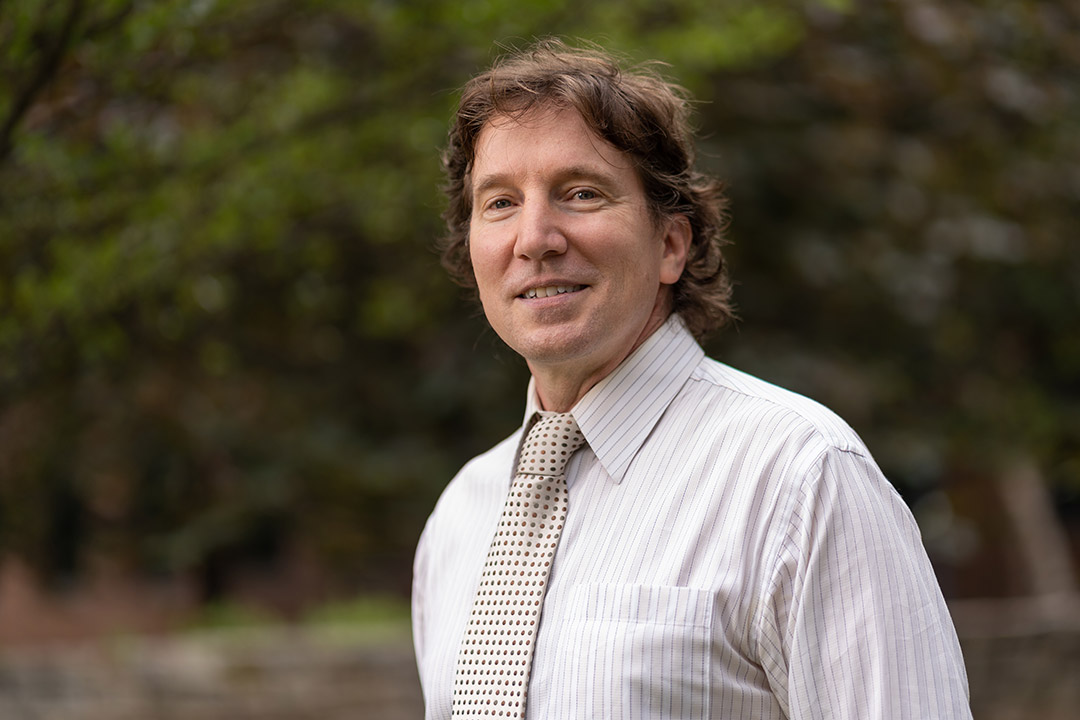 Wayne Plourde was recently appointed director of the Intellectual Property and Technology Transfer Office at Rochester Institute of Technology. With a diverse background in academia, law, and in industry, he will administer RIT's intellectual property assets and manage its campus-wide entrepreneurial initiatives.
Plourde served most recently as senior intellectual property officer with the University of California in its Technology Licensing and Commercialization Office. He brings expertise in business and economic development, licensing agreements, patent acquisitions for new inventions, and pharmaceutical litigation, among other skills to the university that is growing its entrepreneurial efforts.
RIT's Intellectual Property Office provides numerous services for faculty, staff, and students who are leading, or involved in, research toward products and services with commercial potential. Services include technology transfer strategy development, initiating licensing functions, and marketing inventions with commercial potential to prospective investors. The ability to manage the crossover from academic research to commercialization involves institutes of higher education understanding their role in the development of new products and services.
"Intellectual property is about economic development, and RIT is positioned to meet the technology demands—and what I mean by that is—the licensing and technology transfer demands of the 21st century," said Plourde. "I see a lot of room for growth for the team and a university like RIT with endless growth possibilities."
Intellectual property and technology transfer involves four key areas—mining (assessing an organization's technology assets); protecting (shielding inventions and discoveries); marketing (introducing assets in the marketplace) and commercialization. Plourde has been involved in all of them.
He began as a research fellow at Clemson University where he graduated with his Ph.D. in synthetic organic chemistry. He'd go on to receive his law degree from the University of Richmond in 2019 and combined both disciplines while he served as a technical specialist and a chemical legal information scientist at Goodwin Proctor and Pfizer, respectively. As an intellectual property manager for Valeant Pharmaceutical Co., Plourde managed U.S. and foreign patent applications, publication of scientific research results, and disclosures, as well as began his own IP consulting company.
RIT has many entrepreneurship opportunities on and off campus, such as the Simone Center for Innovation and Entrepreneurship, the Center for Urban Entrepreneurship, and the Venture Creations Incubator. Many of RIT's students are involved with faculty in research labs working on projects sponsored by government agencies, foundations, and corporations. More and more, the university is expanding its research portfolio, increasing funding, and encouraging entrepreneurship among faculty, students, and staff. Plourde will work to bridge R&D efforts with potential economic impact.
"It is critical in an academic setting because that is the way you drive revenue back to the university and the researcher's lab, those two entwined entities, and under the main auspices of economic development, you're driving revenue back to the community and the region," he said. "Technology can help create jobs. It can raise the university's profile, attracting talent and driving the economy forward."
Topics