RIT Croatia celebrates its 25th anniversary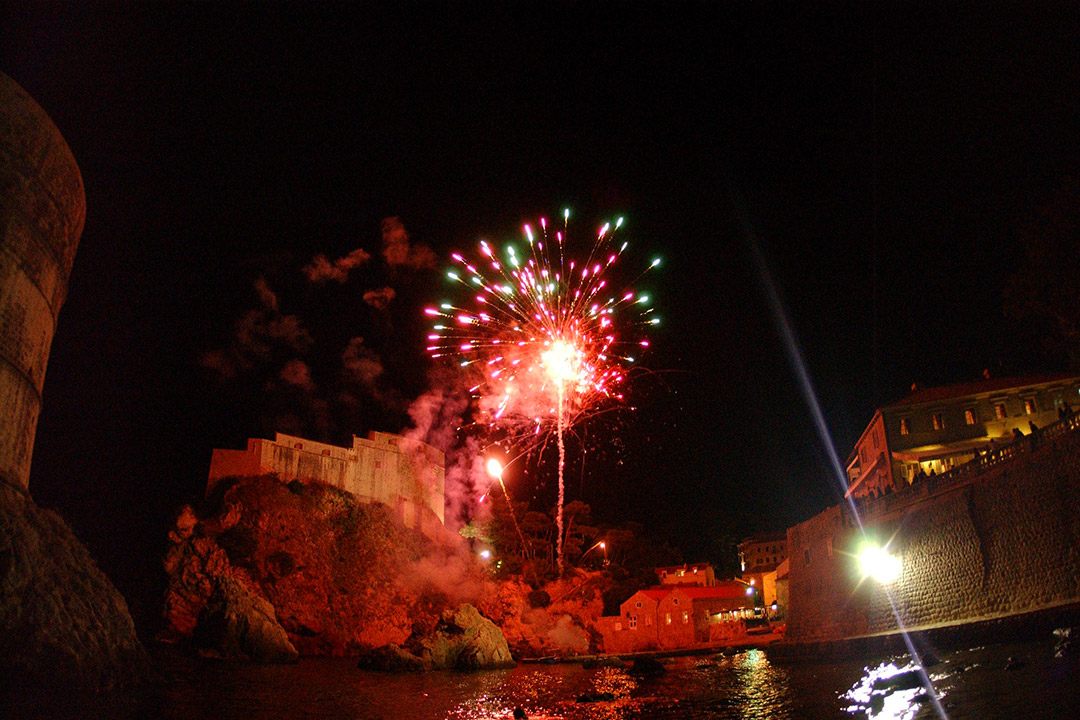 RIT's efforts to offer education on a global scale began in earnest 25 years ago when it launched a presence in Dubrovnik, the historic city on the Adriatic Sea in southern Croatia.
At the time, launching a campus in Croatia was a risky proposition since the region was recovering from violent upheaval during the Yugoslav wars. At the encouragement of the U.S. Department of State, the Republic of Croatia's Ministry of Science, Education, and Sports asked RIT's School of International Hospitality and Service Innovation about launching a program to help revitalize the country's tourism industry.
With support from RIT President Al Simone and Provost Stan McKenzie, the school spent two years developing a program from the ground up and launched what was then-called the American College of Management and Technology in 1997.
"We were there when it was in ruins," said Fran Domoy, former hospitality program director who led efforts to establish the campus. "The hotel properties were burned out and rockets were fired into nearly every building in the Dubrovnik area. We felt the pain in the early days of what had to be accomplished not only to build an education program, but to rebuild the infrastructure of Dubrovnik. It was an honor to be part of that evolution."
Domoy said RIT quickly found there was a strong appetite for an American-style education, particularly one with a strong co-op program. Although campus administration projected the program would begin with 75 students, enrollment quickly jumped to 175 students in the first year and climbed to nearly 600 not long after that.
"In the early days, RIT played an important role in bringing hope and new opportunities for a generation that had been greatly affected by the Yugoslav wars and the transition to a market economy," said James Myers, associate provost for international education and global programs and one of the first RIT faculty members in Croatia. "We should take great pride in the multitude of ways our university and its alumni have shaped the economy and contributed to the stability of Croatia and the surrounding region."
To date, more than 2,600 alumni from 40 countries have earned degrees at RIT Croatia. Domoy said he will never forget the delight on the faces of those attending ACMT's first graduation ceremony.
"You had families that sold properties and scraped to raise money to send their sons and daughters to college," said Domoy. "It was a huge sacrifice on their part and at the first graduation ceremony that was held there, the families were overjoyed that their son or daughter had a degree and a job offer."
The success of the campus led RIT Croatia to open a second location in the capital city Zagreb in 2011, and RIT has also launched campuses across the world in Kosovo, Dubai, and China. Today, RIT enrolls more than 850 students across the two Croatian locations and nearly 3,000 students at all global campuses combined.
"A lot of people have asked me what is the 'secret sauce' for RIT Croatia's success over all of these years," said RIT Croatia President and Dean Don Hudspeth, who has been with the campus from the start. "The truth is, we have always focused on the learning experience and personal growth experience of our students, and to better prepare them for life. Aligning our processes to help students discover their passion and future careers, and supporting them in achieving their professional goals and dreams, this has been, and continues to be, the backbone of everything we do."
Topics