RIT heads to Game Developers Conference 2019
Attendees of the largest professional gaming industry event of the year test out RIT games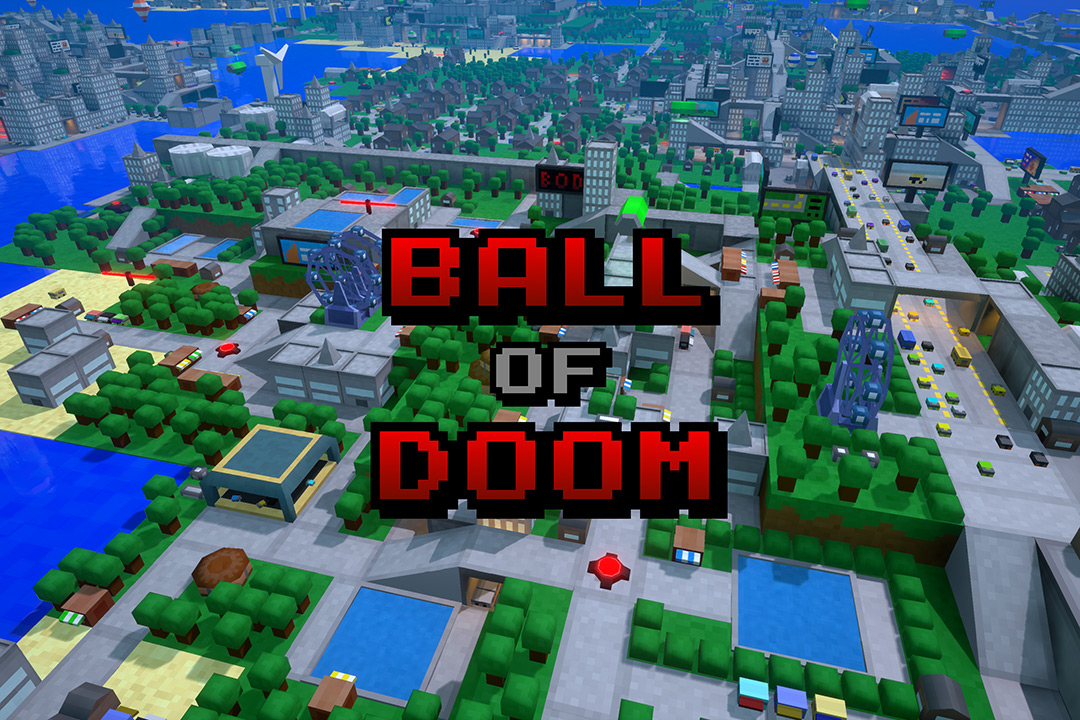 More than 100 Rochester Institute of Technology students, faculty, alumni and staff will travel to San Francisco this week to attend Game Developers Conference 2019, the world's largest professional gaming industry event of the year.
This year, professional and amateur gamers exploring the expo floor will get to test out four games created at RIT, when they visit the RIT MAGIC Spell Studios booth. In addition, conference goers will see RIT students showcasing their games at the Intel University Games Showcase, the Train Jam exhibit, the Experimental Games Workshop and at RIT's annual playtest event.
The conference runs March 18-22 and is a key learning and networking opportunity for both aspiring and professional game developers. Students attending the event will have access to hundreds of lectures, panels, tutorials and discussions given throughout the week by gaming industry leaders. GDC's bustling expo floor also features recruiters from virtually every major gaming company and provides developers with their first look at emerging industry software and technology.
MAGIC Spell Studios booth
Representatives from RIT's MAGIC Spell Studios and the School of Interactive Games and Media will be working the show's expo floor, which opens March 21, and will have a booth featuring games created by RIT students, faculty and alumni. The four playable games at RIT's booth include:
Ball of Doom – A score chaser destruction game coming to Steam in 2019, where the goal is to destroy as much as possible. Players control a giant wrecking ball and have to avoid randomized traps and enemies while trying to set a new high score. Hidden throughout the expansive map are skins that let players change their character's appearance.
The game is still in progress and is being created by Brandon M. Rodriguez, a game design and development major from Newtown, Conn.
Lightless — The game features falling into a sinkhole and waking up surrounded by darkness. Players need to find a way out of this mysterious chasm by solving environmental puzzles, using whatever light sources they can find, but need to be mindful of monsters that dwell in the dark that are attracted to light.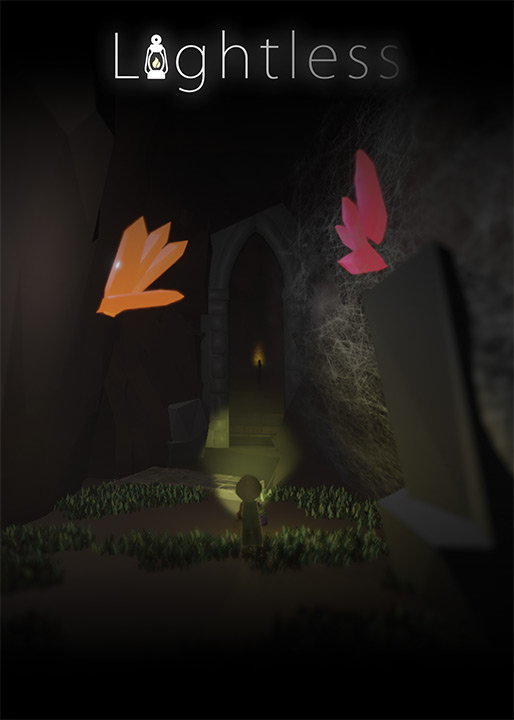 The game is still in progress and is a capstone project for game design and development master's students in RIT's School of Interactive Games and Media. Team members include Varun Bajaj (Rochester, N.Y.), Jishnu Girish (Kochi, India), Erin McAnany (Spencerport, N.Y.), Aiden Melendez (Clearwater, Fla.), Anushka Nair (Mumbai, India), Sachit Puri (Noida, India) and Nitish Victor (Bangalore, India).
Fragile Equilibrium — It is a game about the imperfection and impermanence of life. It is a reflection on transience, a balancing act between progress and regrowth, a reminder to find beauty in decay and inevitable destruction. Using old-school "schmup" mechanics and forms, the game invites the player to explore a world of quick actions, forced decisions and subtle strategy, but with each decision, the player falls ever out of balance.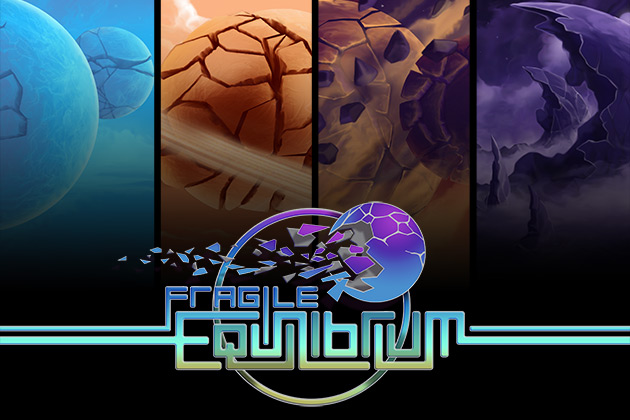 Fragile Equilibrium was produced by dozens of RIT students and faculty and was published by MAGIC Spell Studios on Xbox One in December 2018. RIT alumnus Chris Robinson '18  (3D digital design) and Rowan Waring, a game design and development major from Brooksville, Maine, will represent the team at GDC.
Elderberry Trails — A top-down adventure game starring a young lumberjack and her journey through a cursed woods. When one day her cabin is trashed by troublesome globs of Elderberry goo, she takes it upon herself to travel the trails, find the forest's source of corruption, and rid the woods of an old, twisted tree. Elderberry Trails takes common woodland spaces and elements of European folklore to create an autumnal journey imbued with danger and whimsy.
The game is still in progress and the creation team is made up of game design and development and film and animation majors currently enrolled in the RIT MAGIC Maker Program at RIT's MAGIC Center. Team members include Matthew Barry (Marathon, N.Y.), John Blau (Albany, N.Y.), Barrington Campbell (Glen Ridge, N.J.), Elizabeth Dettmann (Bel Air, Md.), Kally Mihova (Princeton, N.J.) and Michal Zadok (Stony Brook, N.Y.).
Elderberry Trails will represent RIT in the Intel University Games Showcase on March 21 at GDC. Leaders in RIT's MAGIC Spell Studios selected the game to represent RIT because they felt the game best represents the quality of work that the university wants to be known for on this national stage. 
"The visual design of the game is really appealing and we think it will resonate with the audience," said Jennifer Hinton, assistant director of RIT's MAGIC Center. "The team of students working on this game is passionate and driven and is a great example of what can happen when students from different disciplines work together. They have grown as individuals and as a team because they have had the opportunity to learn from one another."
RIT community engages at GDC
Throughout the week, students, faculty and staff from the MAGIC Spell Studios and the School of Interactive Games and Media will be promoting RIT's academic programs by showing off their creations and networking, including a student visit to game developer Double Fine Productions.
Five of RIT's game design and development master's students have already arrived in San Francisco on the annual Train Jam—a 52-hour video game building event held on an Amtrak train from Chicago to California.
The games created on the train will be displayed on the GDC expo floor as part of a Train Jam exhibit. Nair, a game design and development master's student, said that Train Jam is an opportunity to meet people informally from various aspects of the game industry.
"I feel it's a great environment to have in-depth conversations about games and all its tangents, since we spend three days traveling on a train," Nair said. "It is also a personal challenge to make a game within three days with random people and intermittent Internet access."
On March 19, RIT's School of Interactive Games and Media will host the fifth annual Prototype/Playtest Night at GDC from 7 to 10 p.m., at the Market Street room in Parc 55 San Francisco. The event is open to anyone in the game development community who wants to bring a work-in-progress to receive feedback from peers and those who want to play games and give feedback. The event typically features more than 100 video games, board games and card games.
"People don't need to sign up in advance, just come as you are, with or without prototypes," said Ian Schreiber, professor of interactive games and media. "If you don't have any prototypes, there are plenty of people there who would still love for you to play their games and provide feedback."
Shawn Liu, a fifth-year BS/MS game design and development major from San Diego, will be presenting his game Hostile User Interface March 22 at GDC's Experimental Games Workshop. The workshop, now in its 17th year, displays a selection of games that are interesting, surprising and explore original game mechanics or use them in unexpected ways.
RIT's game design and development program was ranked eighth at the undergraduate level and seventh at the graduate level according to the 2019 international rankings from The Princeton Review. In 2018, RIT opened a new 52,000-square-foot building for the Center for Media, Arts, Games, Interaction and Creativity (MAGIC) and MAGIC Spell Studios, which was designated a New York State Digital Games Hub.
Stay tuned to RIT's official Twitter and Facebook accounts; reference the hashtag #RITGDC19 for updates. 
Topics