January 17, 2008
by Will Dube
RIT helps team capture first place in computing contest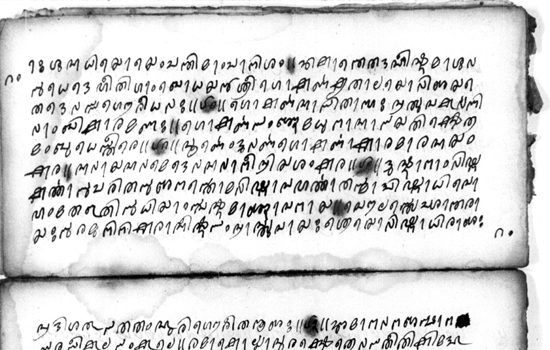 RIT was part of an Indiana University-led research team that was recently awarded first place in the Bandwidth Challenge at Super Computing 2007, an international competition for leading edge, high-bandwidth computing applications.
The event is the world's largest international conference for high-performance computing, networking, storage and analysis. As part of the competition, teams were challenged to create methods for fully utilizing a high-speed network path to support end-to-end applications running across a grid.
The team ran several cutting-edge computer applications simultaneously, including image transfers of ancient Sanskrit manuscripts from the Center for the Preservation of Ancient Manuscripts, headed by P.R. Mukund, RIT professor of electrical engineering.
The team ultimately produced speeds that were double the rate of its nearest competitors, 18.21 gigabits per second over networks that included NYSERNet, Internet2, GEANT and DFN research links.
RIT participants were organized by James Stefano in the Department of Electrical Engineering and Andrew Elble from Information and Technology Services, who worked with NYSERNet to increase RIT's internet connectivity. Gurcharan Khanna, director of research computing, also engaged Sun Microsystems Inc. as a partner that provided a SunFire x4500 24 Terabyte server for the team's use. In addition, Paul Mezzanini, senior systems administrator/engineer for Research Computing, configured the server with the Lustre filesystem. Additional team members came from the Technical University of Dresden, Oak Ridge National Laboratory and the Pittsburgh Supercomputing Center.
Topics