RIT honored nationally as 'Diversity Champion'
'INSIGHT Into Diversity' magazine presents RIT with the award for the fifth consecutive year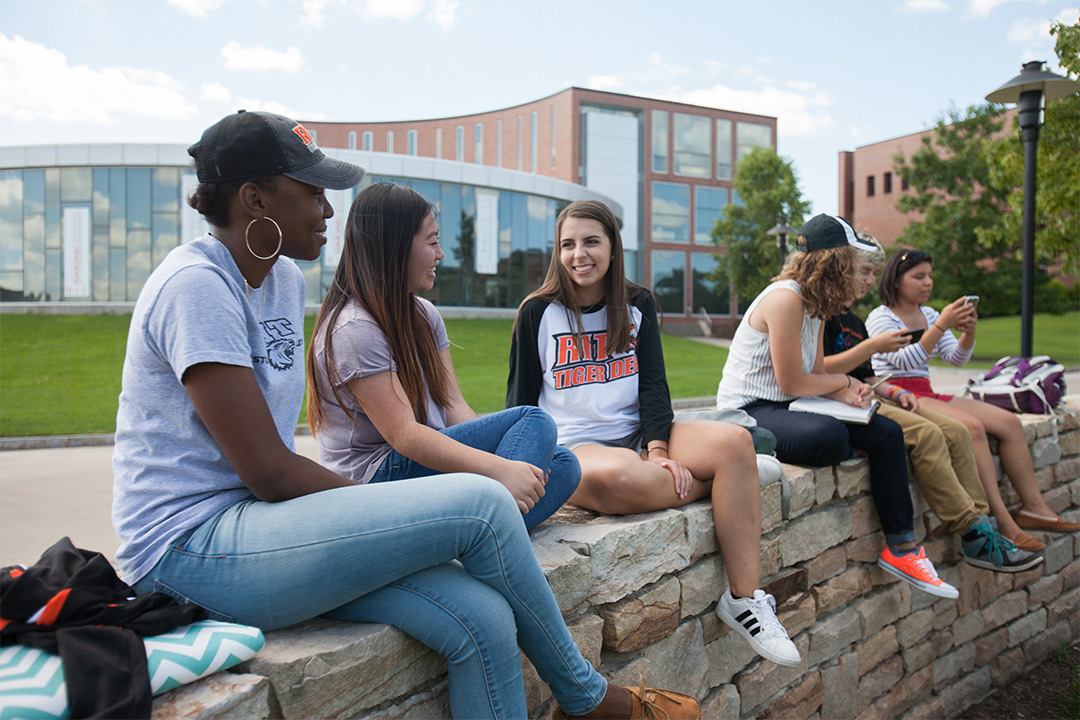 Rochester Institute of Technology is being honored nationally for its impact on diversity and inclusion. For the fifth consecutive year, INSIGHT Into Diversity magazine named Rochester Institute of Technology a Diversity Champion.
Each year, INSIGHT Into Diversity recognizes selected institutions — those that rank in the top tier of Higher Education Excellence in Diversity (HEED) Award recipients — as Diversity Champions. These institutions exemplify an unyielding commitment to diversity and inclusion throughout their campus communities, across academic programs, and at the highest administrative levels. Diversity Champions are institutions that serve as role models and set the standard for thousands of other U.S. college campuses striving for inclusive excellence.
"RIT is a visionary leader among institutions of higher education striving for inclusive excellence throughout their campus," said Lenore Pearlstein, publisher of INSIGHT Into Diversity magazine. "As a Diversity Champion school, RIT exceeds everyday expectations by developing successful strategies and programs that serve as models of excellence for other higher education institutions."
In the fall, RIT earned the HEED Award, a national honor recognizing U.S. colleges and universities that demonstrate an outstanding commitment to diversity and inclusion throughout their campus. RIT was featured, along with 95 other recipients, in the November 2018 HEED Award issue of INSIGHT Into Diversity magazine.
"The strength of RIT's character is built by a humble, continued commitment to building a climate of true respect, inclusivity and equity for all," said Keith Jenkins, RIT's vice president and associate provost for Diversity and Inclusion. "It is an honor to yet again be recognized as a Diversity Champion by INSIGHT. RIT's Division of Diversity and Inclusion and our partners in departments, colleges and divisions across campus will continue to work diligently to provide more opportunities to learn, grow and succeed for underrepresented men, women and deaf and hard-of-hearing students, faculty and staff."
RIT's Division of Diversity and Inclusion features scholarship programs such as the McNair Scholars Program, the Louis Stokes Alliance for Minority Participation, the Higher Education Opportunity Program; academic support including the Multicultural Center for Academic Success, the Native American Future Stewards Program, the Collegiate Science and Technology Entry Program, and the MOSAIC Center; and outreach programs like the Office for Faculty Diversity and Recruitment, Upward Bound Classic and Veterans Upward Bound.
For more information about the 2018 Diversity Champions, go to www.insightintodiversity.com/diversity-champions.
Topics