RIT to host Congressional App Challenge kick-off
Contest is open to high school students within New York's 25th congressional district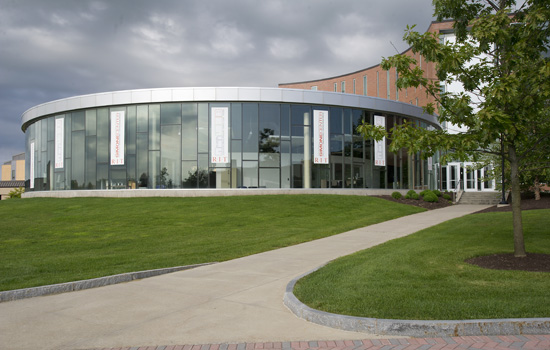 For the second year, Rochester Institute of Technology's Center for Media, Arts, Games, Interaction and Creativity (MAGIC) will host the kick-off event for the Congressional App Challenge on Saturday, Jan. 12, in Student Innovation Hall. The event—sponsored by Congresswoman Louise Slaughter (D-NY)—promotes innovation in the fields of science, technology, engineering and math, and encourages high school students' creativity and increased participation in these STEM education fields.
Local high school students and teachers have been invited to attend the kick-off and workshop that features a welcome address by Slaughter and a series of "micro talks" presented by industry experts and professionals in STEM-related areas geared toward educating students about college majors and careers in STEM fields. A question-and-answer session follows.
"It is my great pleasure to invite all high school students from the greater Rochester area to participate in the second annual Congressional App Challenge. Last year's competition was a great success, and I know this year will be even better," said Rep. Slaughter. "Ask yourself, "Is there an app for that?' If not, go out there and create it. I just know that the next Words with Friends and Snapchat is going to come out of Rochester."
Established by members of the U.S. House of Representatives in 2013, the competition is a nationwide event that allows students from across the country to create an exhibit their software application, or "app," for mobile, tablet or computer devices. Students from Slaughter's congressional district will compete against one another to show off their creativity and technical ability. The competition officially opened Nov. 9 and all submissions are due Jan. 15.
The submitted apps will be judged by an appointed panel of individuals within the academic, software and entrepreneurial fields. The winning student or team's app will be featured on the U.S. House of Representatives website and displayed in the U.S Capitol.
RIT's Center for MAGIC is a nonprofit university-wide research and development laboratory and a for-profit production studio that assists in efforts to bring digital media creations up to marketplace standards and commercialization. Faculty, staff and student researchers, artists and practitioners come together to create, contextualize and apply new knowledge in a multitude of related fields and disciplines as appropriate not only to STEM or the arts and humanities, but their intersection.
Andrew Phelps, founder and director of RIT's Center for MAGIC, is returning as a contest judge.
"RIT's Center for MAGIC shares the same values and ideals as the Congressional App Challenge, namely that we learn by making things, that self-directed study is critical to cognitive growth, and that education is an experiential process," said Phelps. "We are delighted to once again have the opportunity to engage with students in the region on the design, development and production of digital media and apps that make a difference, and to work with our partners, including Congresswoman Slaughter, to continue to highlight the incredible growth and engagement of this field in the greater Rochester region."

For more information on the Congressional App Challenge, go to www.congressionalappchallenge.us/