RIT to host Reporting While Black panel discussion on Oct. 1
Black journalists from the Rochester area will discuss why media representation matters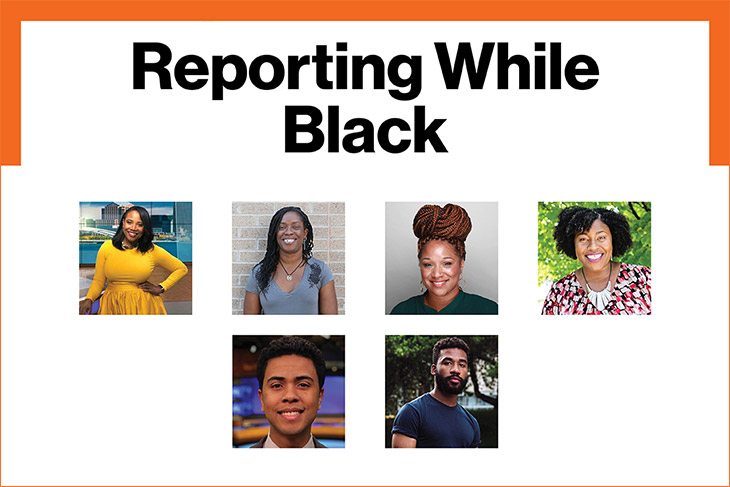 Rochester Institute of Technology will host a virtual panel discussion focused on the unique challenges and opportunities facing Black journalists and why representation in the media matters. The event, titled Reporting While Black, will feature six Rochester-based Black journalists from TV, radio and print media at both the local and national level. 
The Zoom webinar is free and open to the public and takes place on Zoom from 11 a.m. to 12:15 p.m. on Thursday, Oct. 1. It is hosted by RIT's Division of Diversity and Inclusion and the journalism program in the School of Communication, College of Liberal Arts.
"We know that staffers in newsrooms skew overwhelmingly white," said Associate Professor Hinda Mandell, director of RIT's journalism program. "We also know that recent events emerging from newsrooms in Philadelphia to Kenosha, Wis., have demonstrated that newsrooms aren't neutral. And Black journalists face racism while on the job. We're honored to bring together a talented group of Black journalists to hear about their experiences amidst the backdrop of the movement toward racial justice following the murder of George Floyd, the pandemic, the economy and the election." 
The panelists include Karen Edwards, evening anchor for Spectrum News; Tyler Brown, news reporter for 13 WHAM News; April Franklin, host of WXXI's Weekend Edition and a reporter at WXXI News; Joshua Rashaad McFadden, an assistant professor in RIT's School of Photographic Arts and Sciences whose work has been featured recently in The New York Times and other national outlets; Katrina Overby, a postdoctoral researcher in RIT's School of Communication; and Sheila Rayam, community engagement editor at the Democrat and Chronicle. The event will be moderated by Jonathan Ntheketha, associate director of student success and development in the Multicultural Center for Academic Success.
Advance registration is required. To learn more about the panelists and register, visit the RIT Events page.