RIT to host statewide Game Dev Challenge kickoff
Contest is open to college students and indie game developers; $25,000 in prize money up for grabs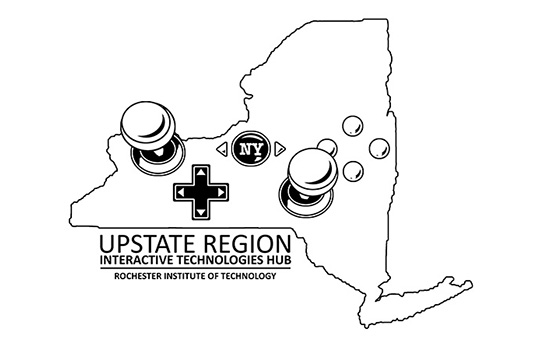 Rochester Institute of Technology's Center for Media, Arts, Games, Interaction and Creativity (MAGIC) will host the kickoff for its first-ever New York State Game Dev Challenge. The event is at 4 p.m. on Friday, March 10, in RIT's Student Innovation Hall.
The challenge is an opportunity for students enrolled in New York state colleges and universities and indie developers residing within the state to bring their game ideas to production. Winners in three categories will be awarded up to $25,000 in funding to aid in the development and production of their game; will be included in an on-site incubator at RIT, New York University or Rensselaer Polytechnic Institute for up to one year; and will have access to a mentor network. Entrants will be judged on their game idea pitch, game prototype, business plan, mentorship plan and development timeline.
The challenge begins March 10, with submissions opening April 3 and closing April 24. This gives entrants about six weeks to complete their proposals. Winners will be announced at a ceremony at The Strong during the second week of May.
Students, faculty, community partners and local game developers have been invited to attend the kick-off event, which also features a talk by Kara Massie, producer at Vicarious Visions, who has been instrumental in the June 2017 re-release of Crash Bandicoot, the popular video game from the 1990s.
"The game design and development talent in New York state is extremely robust," said Robert Mostyn, Digital Games Hub Coordinator for RIT's MAGIC Center. "RIT's MAGIC Center is proud to host this first-ever challenge in New York state to provide the unique opportunity to harness and showcase this talent. In addition, this challenge is another way to ensure that we continue to play a defining role in boosting regional economic development, which is critical for our graduating students who are entering the workforce and for the continued success of growing game development studios in our area. It is our hope that this challenge helps us identify the next great video game or game developer in order to further build upon our already great successes."
RIT was recently named one of three Digital Gaming Hubs in New York state by Empire State Development. The objective for the Digital Gaming Hubs—which also includes RPI and NYU—is to increase the economic impact to New York state by fostering innovation and creating collaborative activities that spur new games or companies as well as providing resources and mentoring to encourage students and entrepreneurs to enter the growing gaming industry. In addition, the gaming hubs will assist existing companies with gaming concepts, technologies and trends and host events focused on assisting the gaming community.
RIT's MAGIC Center is a nonprofit university-wide research and development laboratory and a for-profit production studio that assists in efforts to bring digital media creations up to marketplace standards and commercialization. Faculty, staff and student researchers, artists and practitioners come together to create, contextualize and apply new knowledge in a multitude of related fields and disciplines as appropriate not only to STEM or the arts and humanities, but their intersection. RIT's MAGIC Spell Studios, which officially launched in November and will move into a new building in 2018, focuses on nurturing and growing new companies and publishing and distributing their projects.
"RIT'S MAGIC Spell Studios is a great example of the business-academic partnerships we have focused on building across the state," said Empire State Development President, CEO and Commissioner Howard Zemsky. "By fostering entrepreneurship and connecting experts from academia with high-tech facilities developing next-generation gaming, film, animation and new media, RIT is emerging as a leader in the digital media industry while strengthening the Finger Lakes regional economy."
This event will be streamed and captioned in real-time. It is available via browser at the RIT Livestream 1 Website. A Ustream app is available for both Android and iOS mobile devices; after downloading, search "RIT Events" to find the stream.
Video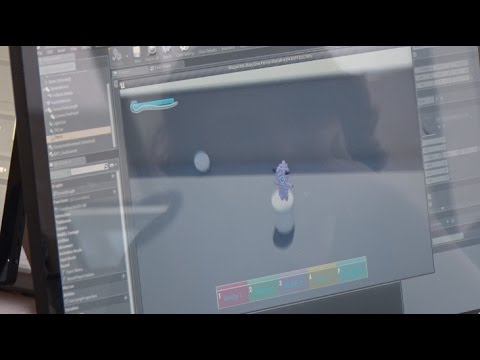 Topics