RIT hosts national Manufacturing Day forum Oct. 4
Panel discussion to focus on importance of manufacturing and job-training initiatives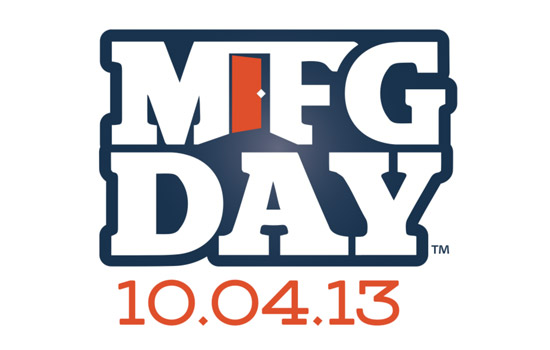 Rochester Institute of Technology will host a forum on National Manufacturing Day Oct. 4, when university, business and political officials will gather to discuss the importance of manufacturing to the local economy and the need for a skilled workforce for area companies to remain competitive.
The 10 a.m. program will take place on the RIT campus at the Golisano Institute for Sustainability (GIS) and will feature remarks from a wide range of expert speakers, including:
Nabil Nasr, associate provost and director of GIS
Lovely Warren, Rochester City Council president
Judy Seil, director of the Department of Planning and Economic Development of Monroe County
John Batiste, president and CEO of Klein Steel Service Inc.
Kevin Kelley, executive director of the Rochester Technology Manufacturing Association
Vincent J. Esposito, executive director of Empire State Development Finger Lakes Regional Office
"Manufacturing, particularly as it relates to sustainability, is a strong area of concentration for GIS because manufacturing remains a key driver of the local, state, national and global economies, and we need to help ensure that it remains that way," Nasr says. "To remain competitive in a global marketplace, all companies—both new and established—will need a special edge or niche. I think that sustainability can provide that extra competitive edge for many manufacturers."
Manufacturing Day, an annual event that occurs on the first Friday in October, is a coordinated occasion during which hundreds of manufacturers across the nation host open houses, career workshops and other events to demonstrate the potential of modern manufacturing and foster interest in manufacturing careers—particularly among middle- and high-school students and educators.
The growing grassroots movement is dedicated to overcoming the shared challenges facing manufacturers today. The most pressing issue is a gap in skilled labor. According to national organizers, 600,000 manufacturing jobs nationally are currently unfilled due to a gap between the job requirements and the skills of applicants—driving the need for more science, technology, engineering and math (STEM) education.
"Manufacturing Day is an ideal time to shift the perception of manufacturing and to highlight the career opportunities that manufacturing—especially when it comes to highly specialized and technical jobs—has to offer," Kelley says. "There are compelling reasons for young people today to pursue manufacturing careers."
National sponsors include the National Association of Manufacturers, the Manufacturing Institute, and the National Institute of Standards and Technology's Hollings Manufacturing Extension Partnership.
Following presentations, speakers will participate in a panel discussion focusing on Rochester-area manufacturing priorities, followed by a Q&A session with the audience.