RIT hosts YEA! Saunders Scholars Competition
Top winners present their business plans to the public at Imagine RIT festival the next day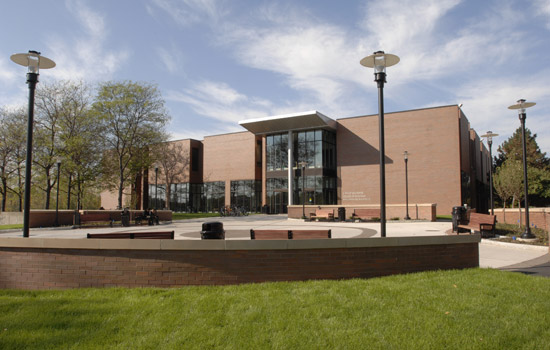 A. Sue Weisler
Saunders College of Business at Rochester Institute of Technology is the host for the eighth annual Young Entrepreneurs Academy (YEA!) Saunders Scholars Competition on Friday, May 6. The winners will have the opportunity to present their business plans to the public in the Saunders College "Business District" at Lowenthal Hall during the Imagine RIT: Innovation and Creativity Festival held on campus the next day, May 7.
Young Entrepreneurs Academy offers yearlong education classes for entrepreneurial-engaged high school students (ages 11 to 18)—and 120 finalists from 90 YEA! locations, representing 33 states, will be at RIT to present their business plans to a panel of judges.
Students from the Northwest and Southwest regions will pitch their ideas from 12:30 to 3 p.m., and Northeast and Southeast regions from 5:30 to 8 p.m. at RIT's Ingle Auditorium and Bamboo Room. The event is free and open to the public.
Local student entrepreneurs include:
YEA! University of Rochester, Spencer Koehl, "Vagabond Beard Oil"
YEA! Downtown Rochester, Leonardo Cassetta-Unrath, "QR Genesis"
YEA! Webster, Brennan Smith, "Iron Horse Bat Company"
The top YEA! business plan winners will be flown to Washington, D.C., to participate in the national finals at America's Small Business Summit on June 13. The entrepreneurs will compete to win college scholarships and business start-up prize packages.
"The YEA! Saunders Scholars competition brings together America's brightest young entrepreneurs from across the country," said Gayle Jagel, founder and CEO of YEA! "We are grateful to be back on the RIT campus; YEA! students fall in love with RIT when they are here.
"The Academy and RIT share the support of legendary entrepreneur E. Philip Saunders. Mr. Saunders, the creator of the competition (and namesake and benefactor of RIT's business college), believes fundamentally in the power of entrepreneurs, the power of ideas, and has a clear understanding of what can happen in communities when we foster a culture of innovation—and how this translates to our states, our regions, and our community. Without his support, these students would not have this extraordinary opportunity."
The 2016 Saunders Scholars Competition is sponsored by Southwest Airlines, the U.S. Chamber of Commerce Foundation, Sam's Club and RIT's Saunders College of Business.
Founded in 2004 at the University of Rochester with support from the Kauffman Foundation, the Young Entrepreneurs Academy serves thousands of students in communities across America by providing successful entrepreneurship training courses and mentorship for youths to transform their ideas into real businesses that create economic and social value. For more information, call 585-272-3535 or go to http://www.yeausa.org/.