August 24, 2020
by Susan Murad
RIT launches TigerChat communication app
Unique design helps facilitate communication among mask wearers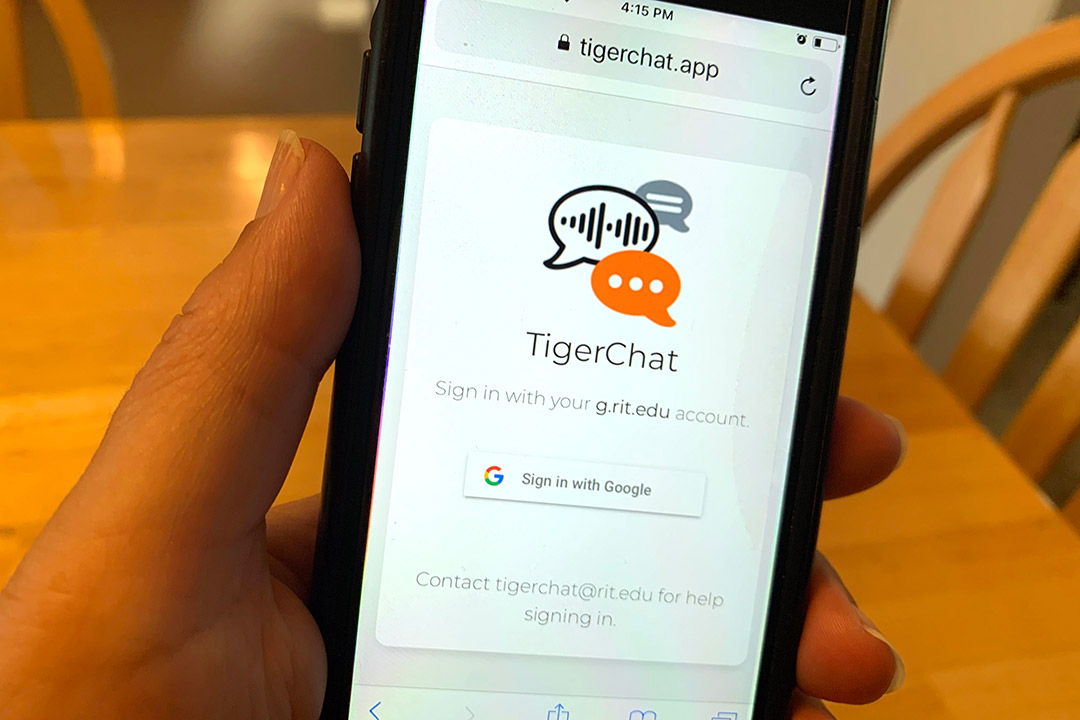 Face coverings can make lip reading impossible and communication difficult for deaf and hard-of-hearing people. To help improve communication, RIT/NTID's Center on Access Technology Lab has developed the TigerChat™ app.
Located within the RIT Mobile app or on the RIT Ready website, TigerChat uses RIT's G-suite email account.
Once logged in, users receive a sharable numerical and QR code to start a conversation with others. A video explaining the process is available.
TigerChat was created through a Microsoft AI4A—Artificial Intelligence for Accessibility—grant, along with support from CloudCheckr, a Rochester-based technology company that provided advice and guidance.
Since TigerChat launched Aug. 17, more than 200 login accounts have been activated.
"As plans were taking shape to bring the RIT community back to campus this fall for classes, an incredibly focused team of staff and students was tasked with developing and launching a communication tool that supports deaf, hard-of-hearing, and hearing users," said Pamela Francis, development coordinator for NTID's Center on Access Technology. "The response to the app has been incredible."
Gerry Buckley, NTID president and RIT vice president and dean, is excited to be able to offer TigerChat to the RIT community.
"Our goal is to make RIT the most accessible campus in the world, and TigerChat brings us another step closer," he said.