April 3, 2012
by Brittany Remington
RIT Liberal Arts Lecture Series Features Research on the Wifely Role in Sex Scandals
Hinda Mandell discusses persistence of traditional gender roles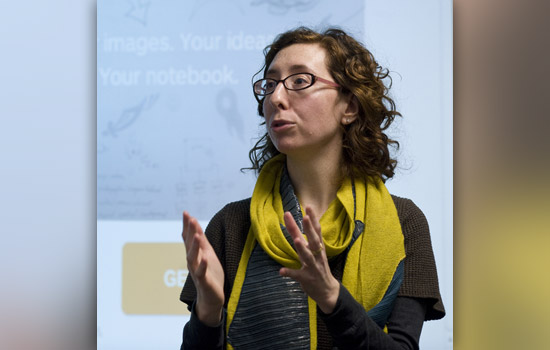 When sex scandals occur in American society, women are often shown as silent figures cast into traditional gender roles that contain an outdated expectation of a wife's sexuality and behavior. College of Liberal Arts Reception and Lecture Series at Rochester Institute of Technology presents its latest lecture on the recurring cultural script of the expectations for a wife when her husband's sex scandal is in the public eye.
Hinda Mandell, assistant professor in the Department of Communication, presents "The Undesirable Wife: Sex Scandals and the Wifely Script," 4-6 p.m. April 19 in the Campus Center Reading Room. The lecture format will be set up similar to prior lectures in the series with a brief reception preceding Mandell's lecture and a question-and-answer session following.
Mandell focuses on how wives in these scenarios are often portrayed as undesired and are often the target for negativity rather than the cheater. In addition, the mistress is often portrayed as "sexy." According to Mandell, this cultural script is upsetting efforts of contemporary women who are trying to push past traditional constraints.
"Sex scandals happen quite frequently in our society. It is important to dissect these events as cultural texts. How do these sensational events shape the way we think about marriage, fidelity, sex—and in the case of former Congressman Anthony Weiner—Twitter-sexting," Mandell explains. "These are dramatic events with a compelling story arc. But they are more than mere stories. They are stories that emerge from our particular culture. So by studying scandal we are studying our own society."
The lecture is free and open to the public. For more information, contact Marsha Johnson at 585-475-2076 or mmjsrs@rit.edu.