RIT Libraries prepares for book relocation as work begins on future creative complex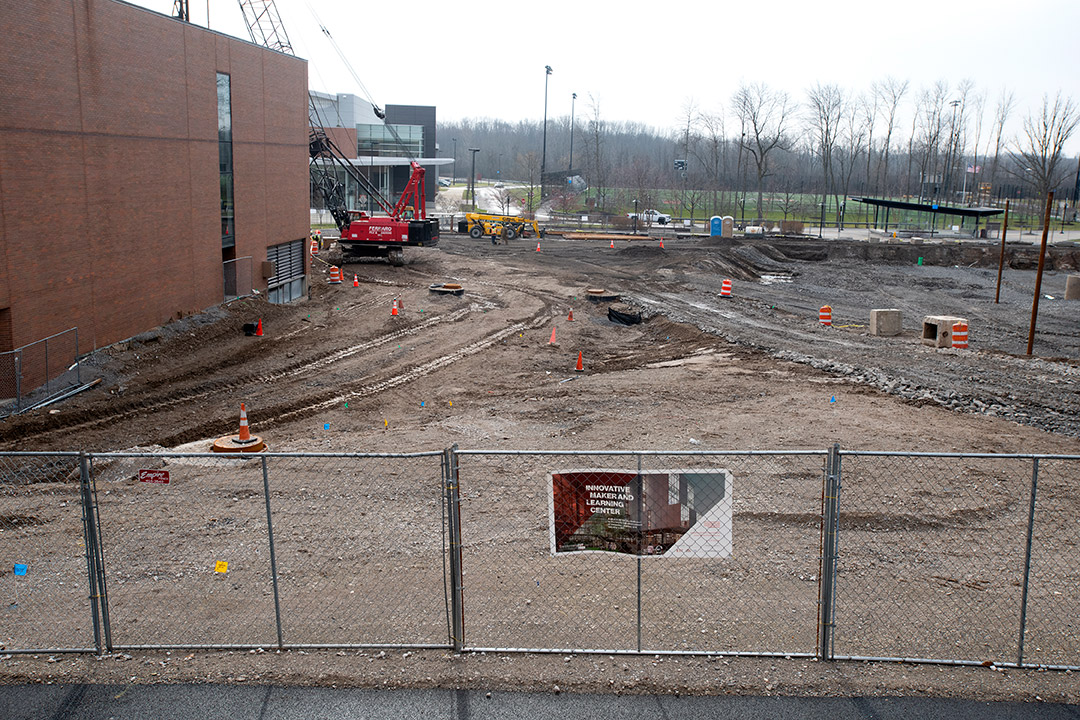 Construction is picking up in the center of campus and RIT Libraries is making room for renovations that will reconfigure its space and connect it to the future Innovative Maker and Learning Complex.
A selection of books will be moved to RIT Libraries' Offsite Collections located in the Facilities and Administration building on the corner of Wiltsie Drive and John Street. Professional movers will begin relocating books from Wallace Library on Jan. 25. The project will last nearly 10 weeks, concluding in early April. The book move will take place 8 a.m. to 6 p.m. Monday through Friday, creating some noise and occupying the back elevator.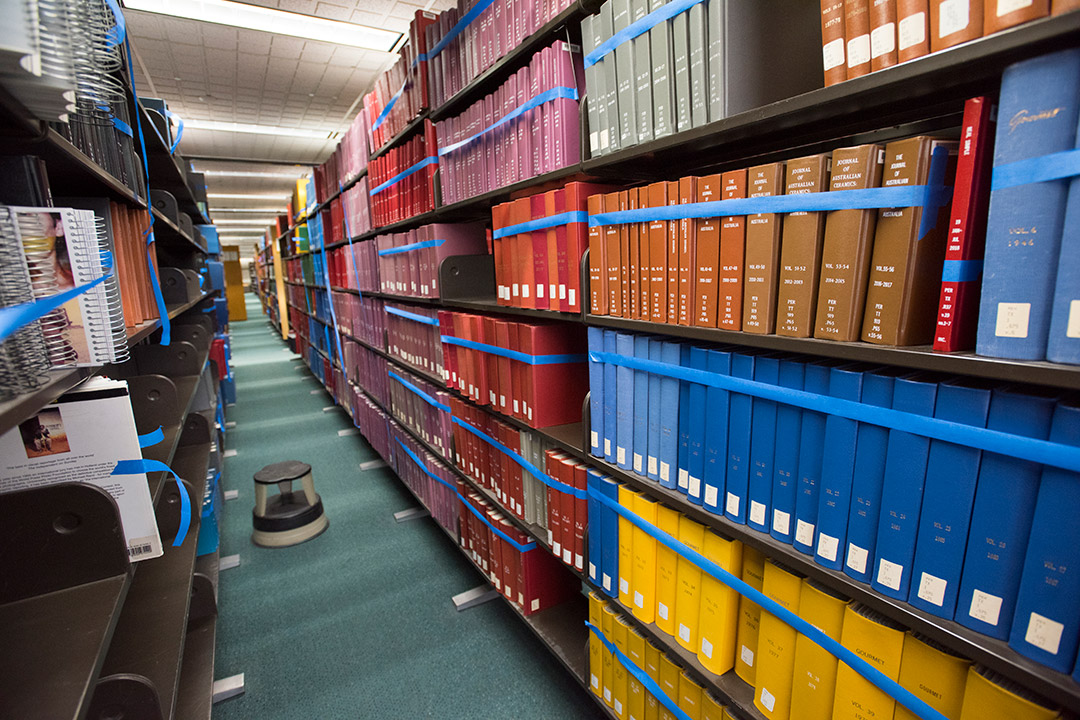 A. Sue Weisler
"We will be moving 164,000 books to building 99, as selected by our Research and Instruction Services librarians over the last few months," said Bonnie Swoger, associate director of RIT Libraries.
RIT President David Munson envisions the Innovative Maker and Learning Complex as a creative hub that will capture the spirit of the Imagine RIT: Creativity and Innovation Festival. The complex will embody RIT's focus on technology, the arts, and design and give visitors a way to "understand RIT in 15 minutes," Munson said.
The complex, being built between Wallace Library and the Student Alumni Union, will include a large makerspace component, a black-box theater, a dance studio, and music rehearsal spaces.
Construction workers have started driving in the steel piles to firm up the foundation of the site. The building is slated to open in fall 2023.
The RIT Libraries website lists the estimated timeline by floor:
Jan. 25 to Feb. 12: Fourth floor
Feb. 15 to March 19: Third floor
March 22 to April 2: Second floor
Wallace Library will keep recent purchases on its shelves, as well as heavily used books, including the majority of art and photography books, and titles identified by college-liaison librarians that support curriculum.
The library catalog will indicate if a title is housed remotely and requested items will be retrieved within one business day. Offsite Collections is not open to patrons.
RIT Libraries created a new position to help support the offsite operation. Anna Elsloo joined the library staff in early January as the Remote Collections and Lending Specialist. Books are stored by size to maximize the use of available space and specialty software tracks item locations to assist staff in retrieving items for patrons. 
A selection of bound periodicals moved to the remote location in May 2019 during the first phase of the book move. Patrons can request articles from bound periodicals that are already in Offsite Collections using IDS Express.
Project updates and a tutorial for requesting books from Offsite Collections will be posted on the RIT Libraries website.