RIT Metaproject 10 marks celebratory collaboration with Vignelli Center for Design Studies
Annual student project will feature products incorporating timelessness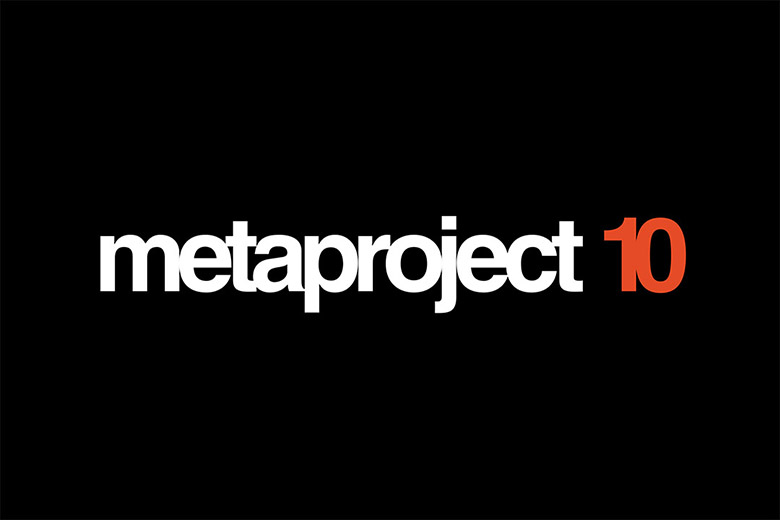 Rochester Institute of Technology's Metaproject is coming full circle.
Since 2010, Metaproject has paired RIT student designers with a client partner in what has become a seminal project for the university's nationally ranked industrial design program.
This year's project is honoring both the 10th anniversary of Metaproject and RIT's Vignelli Center for Design Studies, which houses the work of the late Massimo and Lella Vignelli, arguably the most influential designers of the past 50 years.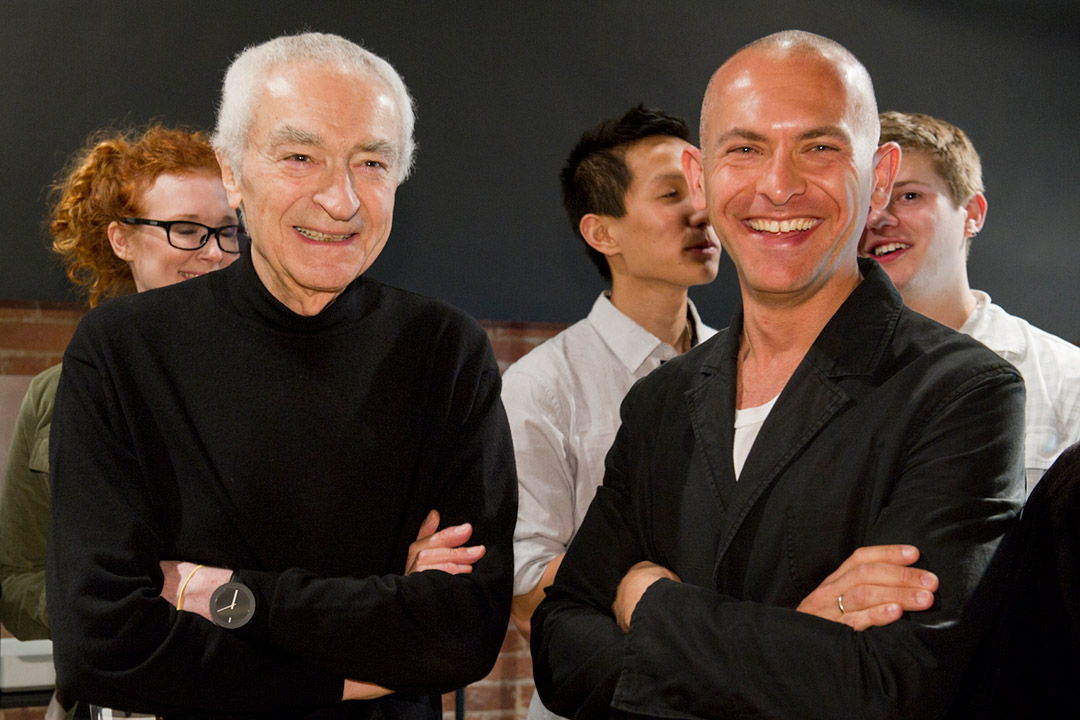 "I'm thrilled," said Josh Owen, Distinguished Professor and director of the industrial design program in the College of Art and Design and Metaproject's founder.
Owen made the announcement earlier today inside University Gallery, continuing the tradition of keeping the project secret until the course begins.
"Having the stable foundation of Modernist design thinking to build on gives us a wonderful platform for experimentation," he added. "That's really what I think is the most powerful part of Metaproject, and why it's so appropriate to be collaborating with the Vignelli Center to commemorate our 10th year."
R. Roger Remington, Vignelli Distinguished Professor of Design and director of the Vignelli Center, noted that the celebratory collaboration "continues Metaproject's annual tradition of blending education and the real world."
"The Vignelli Center for Design Studies has been proud to support this important project every year," Remington said.
In keeping with the "Design is One" philosophy espoused by the Vignelli Center and recognizing that the Vignellis strived to create "timeless design," this year's theme is "Design for Time." After "deep exposure" to the couple's work, Owen said, 18 industrial design students will be tasked with creating a product that incorporates their own definition of timelessness.
Products will need to mark or organize time, be useful and communicate their function clearly as part of their visual identity. Students also will be required to have a clear rationale for their use of color, form and typography in their designs.
In a new twist for this year's Metaproject, students also will vie for three awards that will be judged in December. In addition to Remington, Jennifer Whitlock, who serves as the Vignelli Center's archivist, and Ella von Holtum, assistant archivist for the RIT Archives, will serve as judges. Owen is lining up additional jurors for an Industry Award.
True to RIT's brand of creating students who are workforce ready, Metaproject has connected students with design industry professionals at leading companies, and provided the possibility of having their designs put into production.
Through Metaproject, RIT students have made important contacts with some of the most prestigious design-based companies in the world, and they have the opportunity to exhibit their creations each May during the International Contemporary Furniture Fair (ICFF) as part of Design Week in New York City.
Owen hatched the idea for his design brainchild upon his arrival to campus in 2010. Since then, it has helped launch the careers and design dreams of numerous industrial design graduates.
To help celebrate the 10th anniversary of Metaproject, RIT City Art Space—the College of Art and Design's first-floor gallery and community event venue inside Sibley Square at Liberty Pole Plaza in downtown Rochester—will host a retrospective exhibition. It will highlight previous projects with materials loaned from the RIT Archive Collections, along with a selection of unique installations based on projects that have gone into commercial and experiential production. In-progress elements of Metaproject's 10th iteration will also be on display.
The exhibition will open to the public on Friday, Oct. 4, with a reception from 6 to 9 p.m., and continue through RIT's Brick City Homecoming and Family Weekend from Oct. 18-20.