RIT/NTID fundraising effort will help certify interpreters of color
Randleman endowment fund will aid in eliminating financial roadblocks of registering for certification exam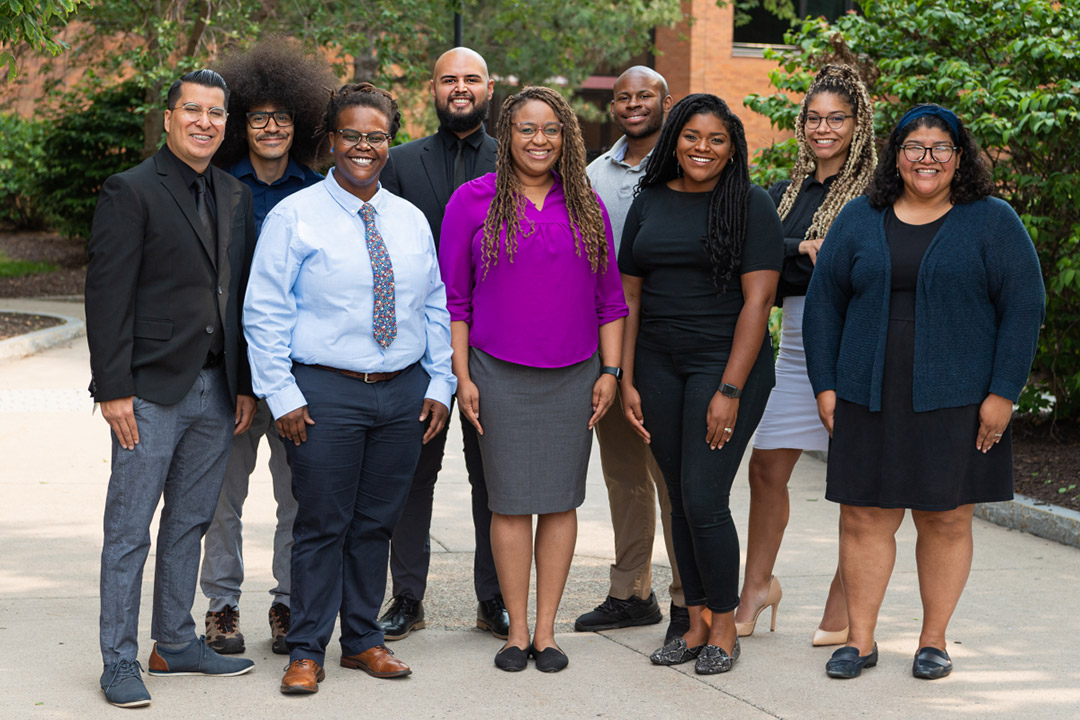 Mike Guinto
A new fundraising effort at Rochester Institute of Technology's National Technical Institute for the Deaf will aid in eliminating financial roadblocks for sign-language interpreters of color registering for the national certification exam.
The Randleman Endowment for Interpreter Certification began with an initial gift of $25,000 by RIT/NTID alumnus Michael Rizzolo, CEO of Interpretek, to use as a dollar-for-dollar matching challenge. Subsequently, coordinators of the RIT/NTID Randleman Program, which seeks to increase and retain the number of professional sign-language interpreters of color throughout the U.S., working with deaf people of color in areas such as education, healthcare, and more, have raised $15,000 through donations and look to raise the last $10,000 by the end of 2021 to complete the challenge for a total of $50,000. That money will then be matched by the federal government, for a final total of $100,000, which would endow the fund in perpetuity.
Each year, the fund will support certification for 10 interpreters of color who are either Randleman alumni or current members.
According to the Registry of Interpreters for the Deaf, the certifying body for American Sign Language interpreters, the organization provides an independent verification of an interpreter's knowledge and abilities allowing them to be nationally recognized for the delivery of interpreting services among diverse users of signed and spoken languages. Furthermore, in some states, holding a valid certification is required to provide interpreting services.
Of the more than 10,000 interpreters who are certified nationally through the registry, only 1,300—or 13 percent—identify as individuals of color.
"The cost of taking the certification exam(s) can put the possibility of sitting for the exam out of reach for many," said Amberlee Jones, NTID associate interpreter. "We want to break down that barrier and allow more interpreters of color to become nationally certified in our field."
The Randleman Program is a two-year preceptorship that focuses on intersectionality and inclusion of interpreters who are underserved and underrepresented within the field, and aims to equip emerging interpreters of color for the demands of interpreting in a postsecondary environment, while simultaneously increasing diversity representation. The program accepted its inaugural cohort of protégés in January 2019 and continues to expand.
Named for Valarie Randleman, the first Black interpreter in RIT/NTID's Department of Access Services, the program strives to reflect Randleman's qualities of humility, service, dedication, and support for others.
To make a gift to the Randleman Endowment for Interpreter Certification, go to the RIT donation website.