RIT prepared with quarantine and isolation housing as needed this semester
Students diagnosed with COVID-19, or who have been close to those who have, will be separated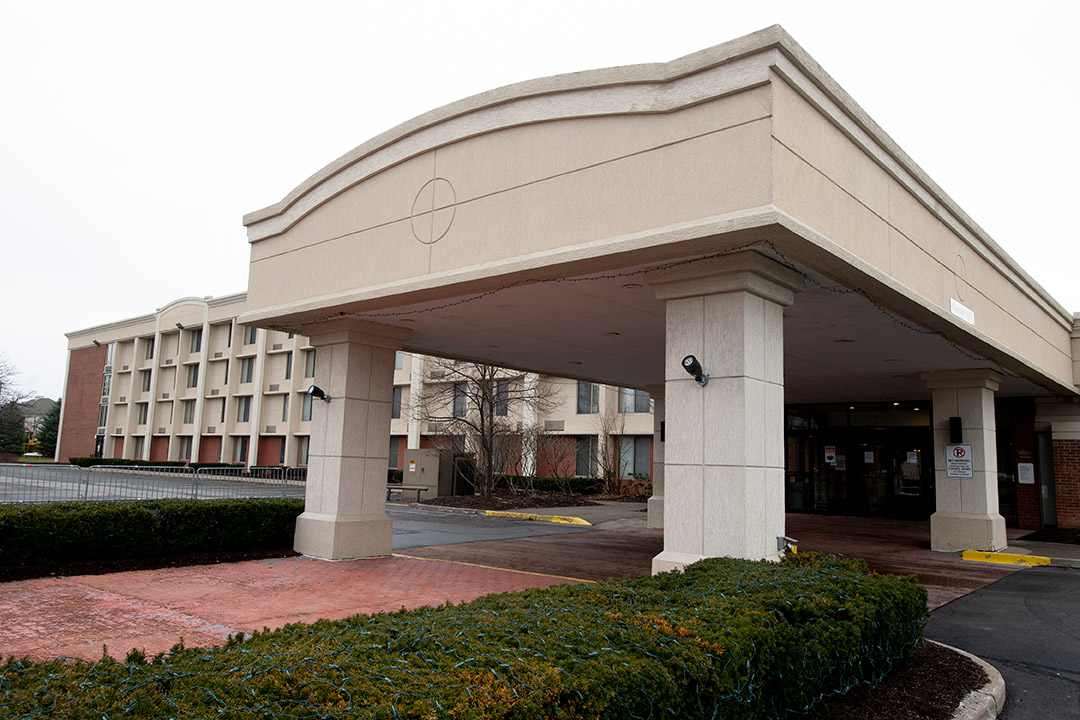 A. Sue Weisler
As students return for the start of spring semester, Rochester Institute of Technology is prepared for students who need to be quarantined or isolated because of COVID-19.
Last semester, quarantine and isolation availability on campus was more than 90 percent for most of the semester. Even more rooms will be available this semester.
If needed, rooms at the former Radisson at 175 Jefferson Road will be available for students diagnosed with COVID-19. Additional rooms are available at the RIT Inn and Conference Center, and agreements have been made with a downtown Rochester hotel for rooms for students who have not tested positive but may have been in close contact to someone else who has tested positive.
The students will stay in isolation or quarantine following guidelines set up by Monroe County Department of Health:
County-mandated quarantine: Individuals that are identified as a close contact of an infected person are placed in county-mandated quarantine for 10 days and monitored for symptoms. If symptoms appear, the individual would be tested, placed in isolation, and if appropriate contact tracing of that individual would be undertaken.
Precautionary quarantine: Individuals that were in close contact with a person being tested for cause (presenting symptoms consistent with COVID-19), will be placed in precautionary quarantine while the evaluation is being completed. During this time, the individual in precautionary quarantine will also be monitored for symptoms. If symptoms appear, the individual would be tested and placed in precautionary isolation.
Mandatory isolation: Individuals infected with the virus (symptomatic and asymptomatic) are separated from people who are not infected. The County Health Department will issue an order of Mandatory Isolation. Mandatory Isolation is a minimum of 10 days and requires that the person is getting better and without a fever prior to being released to circulate in the community.
Precautionary isolation: Individuals presumed to be infected and under evaluation, which often includes COVID testing, are separated from people who are not infected. Evaluation typically takes 2-4 days at which time the individual would be moved into mandatory isolation if COVID confirmed or released if COVID is highly unlikely to be the cause of symptoms.
Students in quarantine and isolation at 175 Jefferson and at the RIT Inn are provided instructions on how to order their meals which will be delivered to them. RIT Catering has created a four-week menu that includes descriptions of the meals, meal options (groceries vs. meals), payment types, and contacts for questions.
Meals can be ordered for the entire day or a-la-carte and include oatmeal and fruit, chocolate chip pancakes, turkey meatloaf, smoked pulled pork, eggplant parmesan, chicken or Chana marsala, beef burgundy, and Soba noodles.