RIT, RGHS partner to create health care solutions
Teams of students will use design-thinking approach to help solve real-life challenges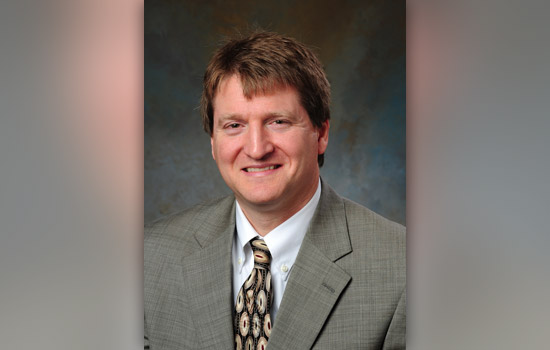 Teams of students from the IdeaLab at Rochester Institute of Technology will be working this weekend to brainstorm solutions to solve medical-related problems faced by Rochester General Health System.
The RIT-RGHS Alliance Healthcare IdeaLab is an interactive three-day seminar that will take place 5:30 to 7:30 p.m. Friday, Nov. 8; 9 a.m. to 3 p.m. Saturday, Nov. 9; and "presentations" 1 to 3 p.m. Sunday, Nov. 10, at RIT's Albert J. Simone Center for Student Innovation and Entrepreneurship, located in Student Innovation Hall.
"The IdeaLab@RIT began as a successful pilot program last April, and all four projects are now in the applied stage," says Richard DeMartino, endowed chair and director of the Simone Center and associate professor in Saunders College of Business. "This is a collaborative effort within all of the RIT colleges, including fields such as health sciences and technology, computing, industrial design and business."
For the fall session, the following five projects have been identified by RGHS:
Blood Transport Container System
Electronic Treatment Records Solution
Inventory Cost System
Patient Results Through Smart Apps
Electronic Patient Medication Refill System
"The intent of the program is to solve problems in a multidisciplinary way for our strategic alliance partner, RGHS, by bringing together technology, design and business to solve difficult problems, and then with the support of the sponsor and the desire of the student to actually realize them," explains DeMartino.
"There is also an entrepreneurial impact involved—if other hospitals or organizations have this same problem, we can use our product design, pursue market validation and conceivably start a business."
Cindee Gray, assistant vice president of the RIT-RGHS Alliance and assistant vice president of the Institute of Health Sciences and Technology, says the IdeaLab is an excellent example of the RIT-RGHS Alliance at its best.
"We continue to capitalize on each other's special strengths to find innovative ways to meet the needs of the changing healthcare landscape, and provide real world opportunities for RIT students to develop solutions that will improve quality, efficiency and patient safety for the betterment of individuals in our institutions and greater community," says Gray.
Sandra Turner, owner of Rove Design Group and adjunct professor in both Saunders College and RIT's College of Imaging Arts and Sciences, says there are more than 30 RIT undergraduate and graduate students who will be brainstorming ideas.
"Part of their goal is research, so after the project is conceptualized and in prototype form, it can be tested for functionality to see if it's a viable business—and that's when the business plan, marketing and distribution channels come into play.
"The IdeaLab@RIT allows students to create innovative solutions to real-life challenges that have human impact and can affect societal change. The overall benefits can be enormous."
Timothy Van Vessem, senior director of Lab Services at RGHS, worked with IdeaLab@RIT students on a project last April.
"In the laboratory we identified specimen stability issues common to all community hospitals collecting specimens on patients in remote locations," says Van Vessem. "We are now working with the team to produce a prototype and will conduct a trial test out how well the system works once it is ready within the next several weeks.
"Working with the student team provided new perspective to problems we face in our daily lives to care for patients. They were and are a joy to work with."
For more information, go to www.rit.edu/research/simonecenter or contact Sandra Turner at sturner@saunders.rit.edu.