RIT student decorates her neighborhood with chalk rainbows and hope during pandemic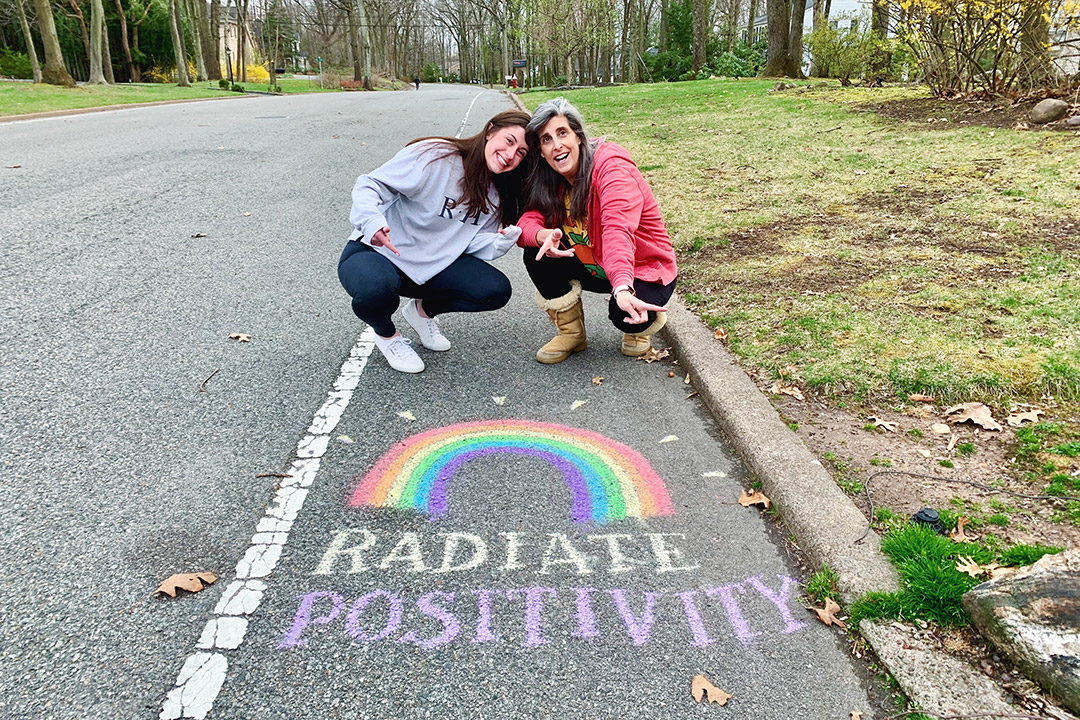 "Spread positivity, not germs…Keep Calm and Clorox on…Live Laugh Lysol…Stay Home, Just Do It…"
Hannah Sarakin's artistic flair and sunny personality is going a long way to cheer up her neighborhood in Woodcliff Lake, N.J., with sidewalk art and public service messages written in chalk.
The idea began with pictures of rainbows she and her neighbors placed in their windows for each other to see while getting fresh air. The popular community gesture was a sign of hope to passersby, noted Sarakin, a third-year new media design major at RIT.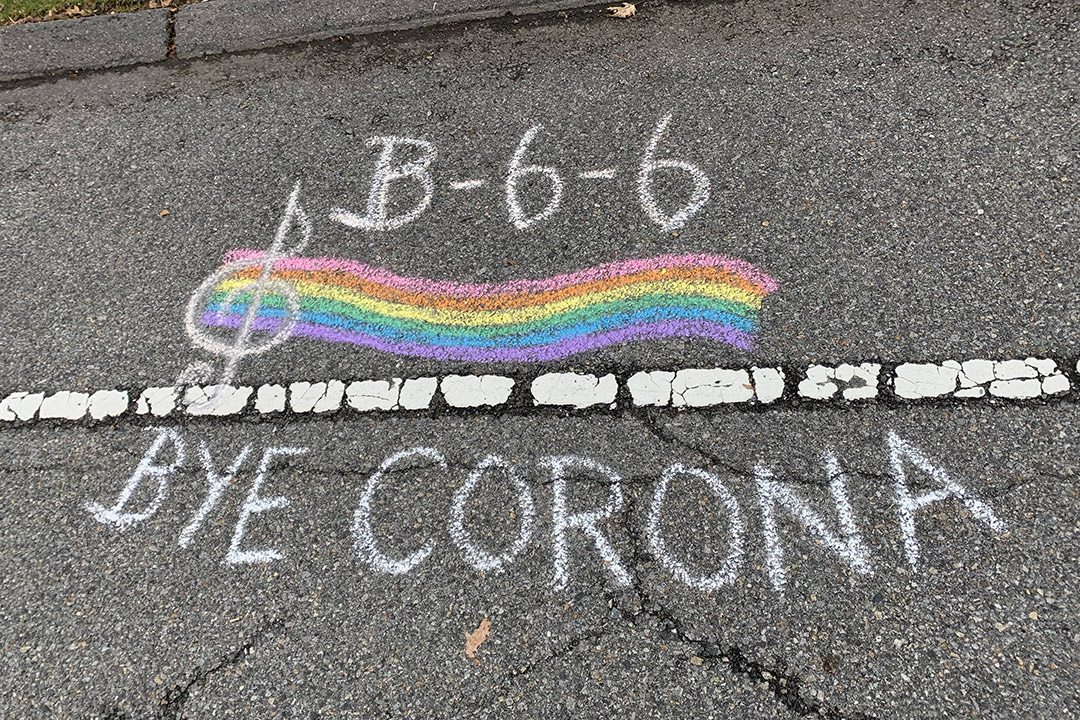 Hannah Sarakin
"I live in a neighborhood with a lot of young families who are following the rules of quarantining and starting to feel the dulling effect of this pandemic," Sarakin said. "Everyone is trying to get out of the house and be outside as much as possible, so the rainbows were loved, but my mom and I thought about how we could take these rainbows to the next level."
Sarakin and her mother, Lizabeth, began decorating their driveway and surrounding street with rainbows and encouraging phrases for their neighbors to enjoy.
"As we were drawing, numerous neighbors passed by—at six feet away, of course—complimenting us, telling us that they love this idea and the message we are spreading," she said. "Whenever we are outside, we encourage our neighbors to do the same and they actually started to do so. We are hoping more of our community embraces this positive mindset because it is the best way to think at a hard time like this."
Juho Choi, fourth-year RIT illustration major at home in Mechanicsburg, Pa., saw Sarakin's drawings and cheery phrases on Instagram. "I found the story very heartwarming," Choi said.
While a recent rainstorm washed away the first batch of hopeful messages and colorful drawings, it gave the Sarakins a clean slate to work on.
"We are coming up with new little quotes to write every day and we'll keep drawing to spread happiness around our neighborhood," Sarakin said.