RIT student schedules: A step-by-step guide
First-year and returning students will begin fall semester with new learning modalities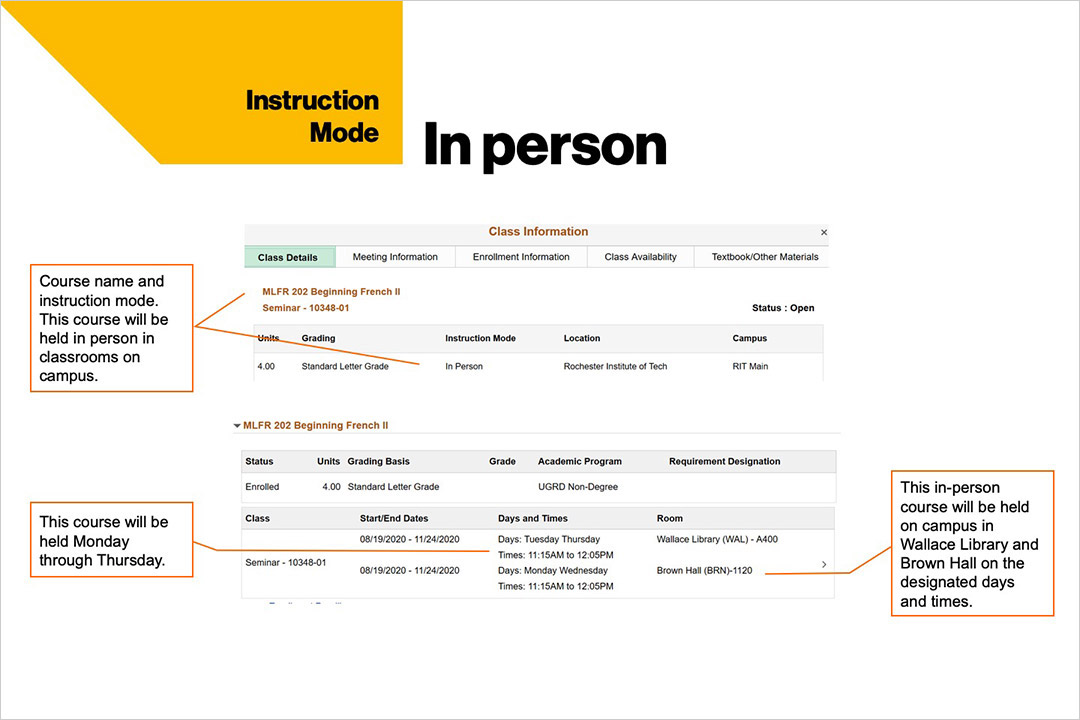 As first-year and returning students gear up for the start of classes on Aug. 19, course schedules will look much different than in past years.
This fall, schedules will include designations for RIT's new instruction modes, including in-person, blended, split classes, and online. Students will also see the addition of a flex option in the Student Information System, which is a blended or in-person course noted by the faculty member as one where students can achieve the learning outcomes via remote means.
According to Joe Loffredo, associate vice president for Academic Affairs and registrar, the fall schedules reflect RIT's commitment to providing students with flexibility and options when it comes to learning during this uncertain time.
"RIT is being responsive to the needs of our students, faculty, and staff by offering a unique and creative mix of course offerings, delivered in various modalities. When students see their schedules, we know that they may feel overwhelmed, and this is completely understandable. But we're here to help and walk them through it, step-by-step. And in a short time, we are confident that students—and faculty—will be following their schedules without hesitation."
Here are some sample course schedules showing various instruction modes.