RIT students create video games to help flatten the curve
Game design class fights against COVID-19 by participating in 'Jamming the Curve' game jam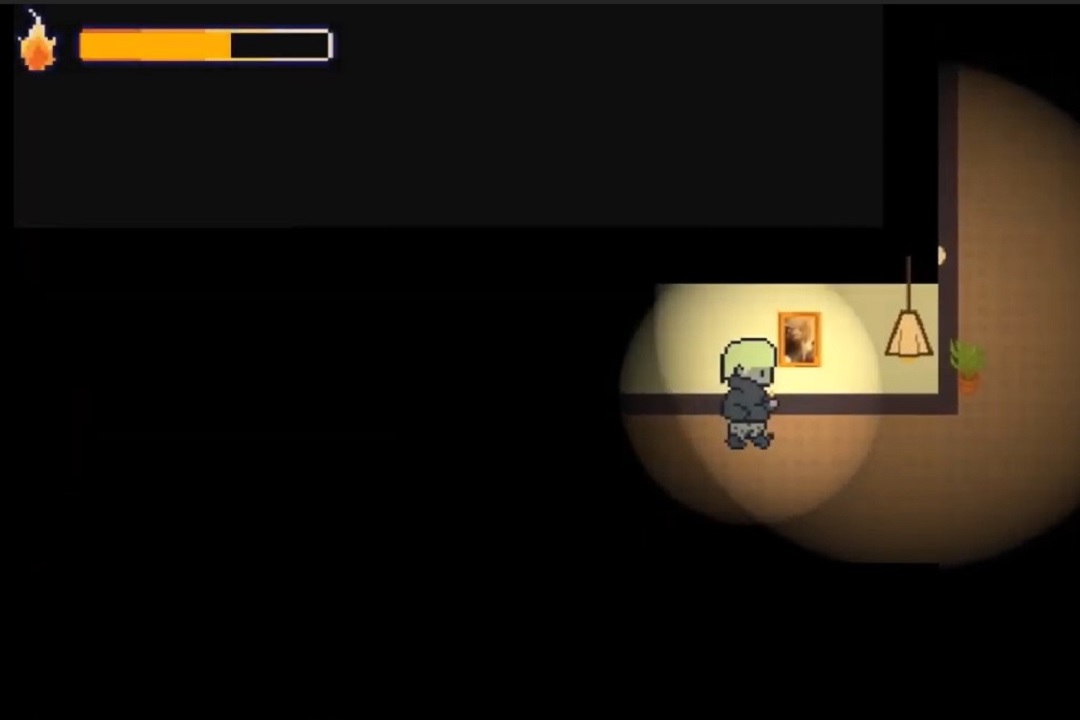 A class of RIT students is taking part in an international game design and development competition to help fight the COVID-19 pandemic and flatten the curve.
This fall, students in the Games for Change course created games for Jamming the Curve, an IndieCade game jam. As part of the event, students had three weeks to leverage the power of games to help promote prosocial pandemic behaviors that can help protect people.
The student teams created four game prototypes that are free and playable on Itch.io. The games touch on what the pandemic experience has been like for people in isolation, for minority and low income families, for essential workers, and for those trying to reach out while social distancing.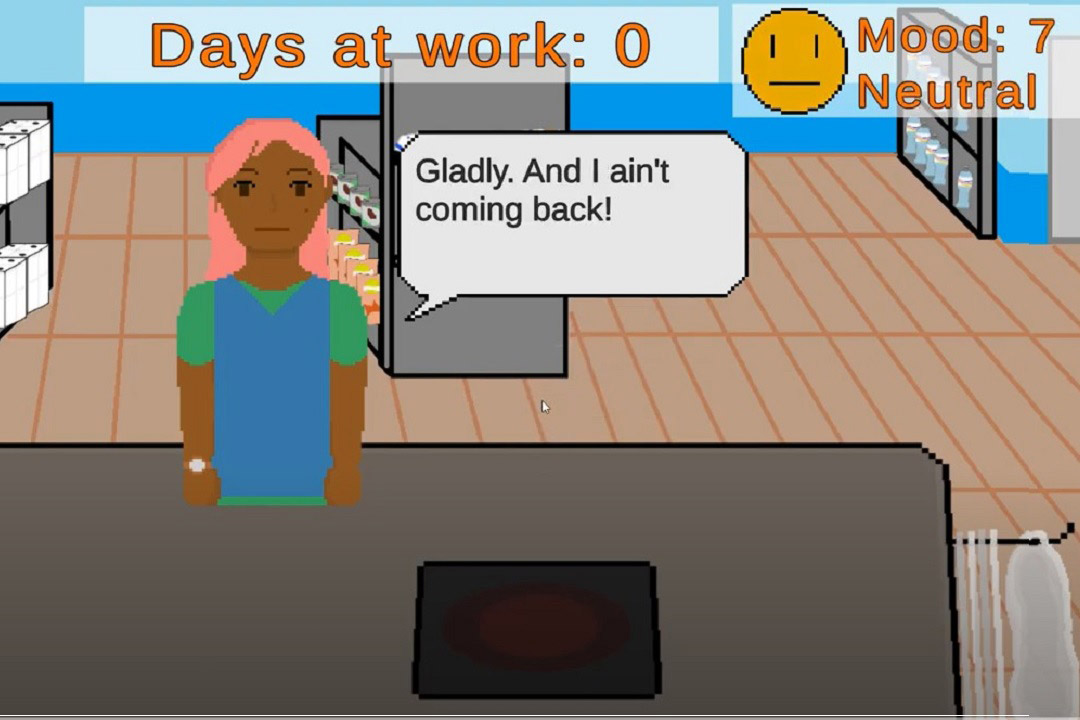 Owen Gottlieb, associate professor in RIT's School of Interactive Games and Media (IGM) who is teaching the course, said that game jams are an important testing and learning ground for game designers and developers. He also noted that this jam is important for an even bigger reason.
"This COVID-19 jam gives designers an opportunity to take what they are feeling and experiencing in the pandemic and focus that energy on creativity for a greater good —how can we make the public more aware, advocate for changes and positive approaches, all informed by science, experts, and their own personal experience," said Gottlieb. "They get a chance to take action through their art, and that's what the Games for Change class and wider games for learning and social impact community is all about."
In one game, called Flicker, the player must walk alone down a dark hallway while struggling to keep their candle lit. The candle can be relit by interacting with lamps placed intermittently along the hallway, but the distance between lamps increases as the player progresses.
"Our group came together over the common theme of mental health, which we then further consolidated into isolation — the common thread of solitude that people have been feeling since March," said Calise Jin, a fourth-year game design and development student from Queens, N.Y. "It's almost paradoxical — the feeling of isolation is mutual amongst so many people, so we're not truly alone despite the chaos of our surroundings. The hope is that players will take away the knowledge that there are other people out there and they are not alone."
The Flicker game creators said they wanted to express an artistic vision of the quarantine experience.
"We paid a lot of attention to the color scheme, score, and metaphorical aspects of the game, in order to create a gameplay experience that resonates emotionally with the player," said Clara Pakman, a second-year Dartmouth College student taking the course. "We hope that Flicker inspires solidarity and ignites hope in those who have struggled during these times."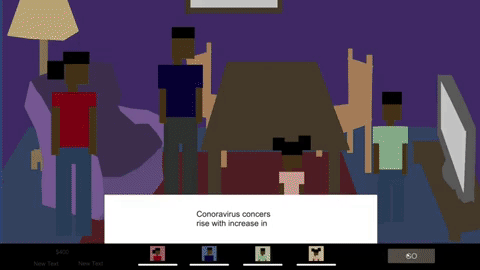 Aster Patscott's team created a resource management game that raises issues about racial and class inequality. In the game, players have to budget and manage a low income, minority family. Partway through, the COVID-19 pandemic hits and the delicate balancing act becomes even more difficult. 
"Our goal from the start has been to address how the pandemic has disproportionately affected marginalized groups who were already struggling in many ways," said Patscott, a fourth-year game design and development student from Chicago. "Our hope is that the game's somewhat brutal and bleak (but still realistic and non-judgmental) depiction of events helps people identify with the way that the working class has been left behind in the midst of this pandemic and motivates them to consider what other people are going through."
The four free playable games include:
In a game jam, participants have a limited amount of time to rapidly prototype and make a video game from scratch. While normal game production can take years, game jams create a different environment where the games are typically built throughout a weekend.
To create music and sound for the games, the teams integrated students from the Composing for Video Games and Interactive Media course, taught by Thomas Davis, a visiting lecturer in the College of Liberal Arts.
"I like game jams because they motivate everyone to try their best and skill-mix between people of diverse skill sets, including art, music, and programming," said Haley Rogers, a fourth-year game design and development major from Buffalo, N.Y. "So, each jam I learn some new skills while having fun, which is awesome."
At the game jam, the Reaching Out team took home an honorable mention award for their game. 
"Game design is about iteration, and completing and 'shipping' a game to the public is a significant step — and we were not even at mid-term yet," said Gottlieb. "This jam is like rocket fuel for learning and practicing designs for good."
To see all the games submitted to Jamming the Curve, go to the Jamming the Curve Itch.io website.