March 2, 2015
by Derrick Hunt and Scott Bureau
RIT students head to Game Developers Conference
Students travel to San Francisco for the largest professional gaming industry event of the year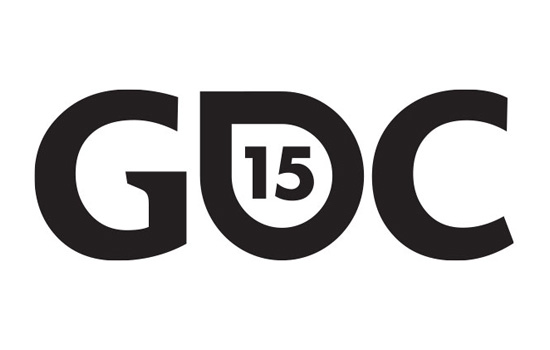 More than 100 Rochester Institute of Technology students, alumni, staff and faculty will travel to San Francisco this week to attend Game Developers Conference 2015, the world's largest professional gaming industry event of the year.
The conference runs from today to Friday and is a key learning and networking opportunity for both aspiring and professional game developers. Students attending the event will have access to hundreds of lectures, panels, tutorials and discussions given throughout the week by gaming industry leaders. In addition, GDC's bustling expo floor features recruiters from virtually every major gaming company and provides developers with their first look at emerging industry software and technology.
"This is our opportunity to connect with developers, educators and our alumni on the West Coast to foster relationships and demonstrate the unique and important work that we are doing in Rochester," said Jennifer Hinton, assistant director of RIT's Media, Arts, Games, Interaction and Creativity Center.
Representatives from MAGIC and IGM will be working the show's expo floor, which opens Wednesday, March 4. MAGIC will have a booth featuring games created by RIT students and alumni, while 15 designated IGM Ambassadors will be promoting RIT's academic programs by handing out business cards and networking throughout the conference. Along with a selfie contest to see who can take pictures with the most industry leaders, the ambassadors will take a studio tour with online gaming developer Kixeye.
"This will be my first time attending GDC," said Joshua Landman, an IGM Student Ambassador and third-year game design and development student from St. Louis. "It's going to be an amazing opportunity to have all this face time with companies and game developers that I have been dreaming about since I was a kid."
Several student-developed games will be showcased at the MAGIC booth, which was designed by fourth-year new media design students Jack Wilson and Ryan Kiley and second-year industrial design graduate student Guillermo Fok. This is the first time that MAGIC has hosted a booth on the expo floor.
Splattershmup: Described as "a game of art and motion," Splattershmup was released by MAGIC for free Feb. 26 and is available to play online. The game blends the classic shoot-em-up arcade game genre (i.e. Asteroids) with the mechanics of abstract painting.
A.V.: A puzzle game that puts players in control of a self-aware music program trying to escape termination. The game was released on Steam, the world's largest digital distribution platform for games, on Feb. 15 for Mac, PC and Linux systems.
Super Daryl Deluxe: An action role-playing game with a unique art style created by two game design and development students over the last two years. Super Daryl Deluxe was submitted by MAGIC to the Intel University Games Showcase. A free demo is available on the game's website.
Wulverblade: A side-scrolling action game being created for the Xbox One and Steam platforms by local Rochester game developer Darkwind Media. The company has hired dozens of RIT alumni and students for full-time and co-op positions over the last several years. Wulverblade is being published through RIT's Venture Creations.
Four RIT game design and development students received scholarships to attend the conference. Kathleen Tigue, a fourth-year student, and Jackie Wiley, a third-year student, won all-access passes from Microsoft's "Are You A Game Changer?" contest and will be attending Xbox's Women in Gaming Awards Luncheon at the conference. Fourth-year student Jonathan Bowman was a Gold Winner in the Game Narrative Summit's 2015 Student Narrative Analysis Competition and received an expo pass. Katie Pustolski, a fourth-year student, received an all-access pass after being selected as a 2015 International Game Developers Association Foundation Intel Scholar.
"I look forward to networking with others and becoming more acquainted with the current happenings in the industry," said Pustolski, who hails from Newark, Del. "I'm also looking forward to the warm weather in San Francisco—I hear it's above freezing there."
RIT News will be providing live coverage of GDC throughout the week. Stay tuned to our official Twitter and Facebook accounts and the Tiger Beat Blog using the hashtag #RITatGDC for all of the latest updates.
Topics