RIT Venture Creations member companies secure $45 million in investment funding
Owl Autonomous Imaging and Casana lead the way in securing capital for innovative ideas that save lives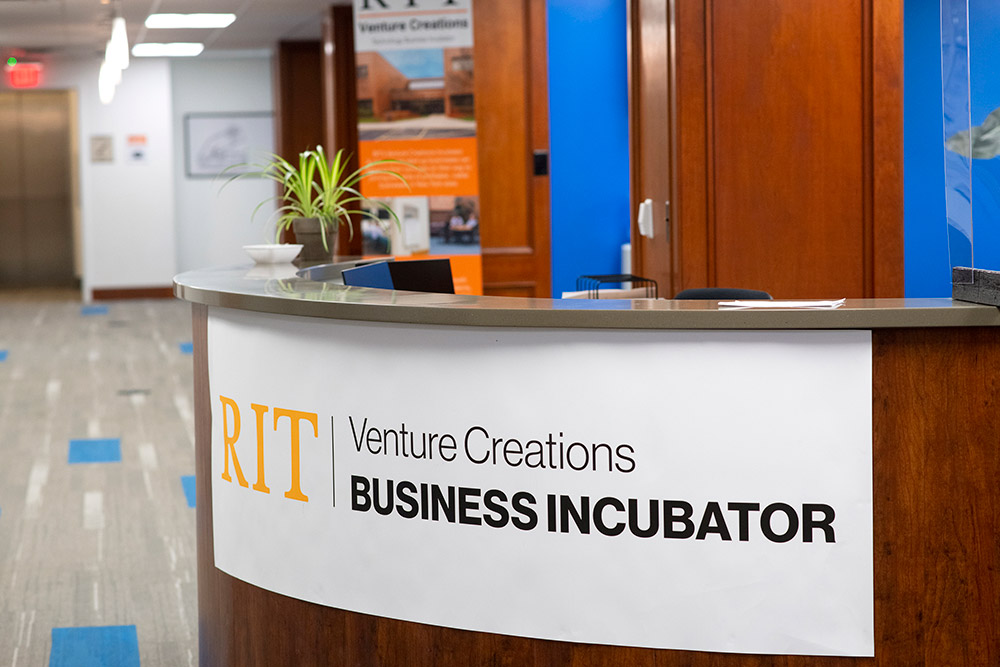 Two member companies at Rochester Institute of Technology's Venture Creations business incubator are continuing their upward trajectory with the help of two multimillion-dollar investments.
Casana, a healthcare technology firm that is reinventing in-home health monitoring, raised $30 million in Series B funding, bringing the total capital raised to $46 million. This most recent round of financing was led by Morningside, with participation from Matrix Partners, a large vertically integrated healthcare provider, as well as Series A investors General Catalyst and Outsiders Fund.
Owl Autonomous Imaging (Owl AI) recently secured $15 million in funding to continue developing its patented monocular 3D thermal imaging and ranging solutions for automotive active safety systems. This funding round was led by State Farm Ventures, with additional participation by Excell Partners; Luminate NY Accelerator; Empire State Development; MHNW Consortium; Sanjay Jha, former CEO of Global Foundries and Motorola Mobility; and others.
"RIT's Venture Creations business incubator's mission is to help cutting-edge tech companies accelerate their growth," says Johan Klarin, incubator director. "We're therefore proud of the advancements of all of our member companies and recognize that this level of investment funding is a tangible validation of the leading innovation at these two companies. It's also a testament to their dedication, commitment, and passion for developing products that improve the world we live in."
Casana plans to use its recent financing to accelerate the development and commercialization of The Heart Seat. The Heart Seat's first commercial offering is expected to be a cuffless blood pressure monitor built into the toilet seat, which is designed to support in-home health management, specifically to help people manage and control high blood pressure. Casana, which is pursuing FDA clearance for The Heart Seat, is also investing in several studies to investigate the potential value of the product for health systems.
The Heart Seat is designed to enable patients to receive monitoring at home without the need for behavior changes—addressing the adherence issues that plague many other devices—while providing physicians and other caregivers with reliable and actionable trend data from the home.
Leading the charge is Casana CEO Austin McChord '09, founder of Datto Inc., and Nicholas Conn, founder and chief scientific officer, who earned three degrees from RIT—a bachelor's degree and a master's degree in electrical engineering in 2011 and 2013, respectively, and a doctoral degree in microsystems engineering in 2016.
The foundation of OWL AI's technology is an adaptation of a thermal ranging solution developed under a challenge grant from the U.S. Air Force to track missiles in flight traveling at over 1,000 mph. Owl, which was founded in 2018 and joined Venture Creations in July 2020, has developed a patented 3D Thermal Ranging camera, the world's only solid-state camera delivering HD thermal video with high precision ranging for safe autonomous vehicle operation.
"Of the 1.35 million people killed worldwide in car accidents every year, more than half were outside of the vehicle, including pedestrians, cyclists, or motorcyclists," said Chuck Gershman, Owl AI CEO. "At Owl, we are all about safety, especially pedestrian safety. Simply stated, we save lives; we save lots of lives."
Gershman further explained that Owl AI's 3D thermal ranging solutions enable the identification of pedestrians, animals, and cyclists far sooner than any other system currently on the road, day or night, and in foul weather. The system is based on specialty high-definition thermal imaging and innovative computer-vision algorithms. Operating in the thermal spectrum, these algorithms exploit angular, temporal, and intensity data to produce ultra-dense point clouds and highly refined object classification.
The company recently completed field trials in conjunction with VSI Labs at the 2022 Consumer Electronics Show in Las Vegas. Owl AI is also earned an Honorable Achievement designation at the Luminate NY accelerator competition and has been recognized by Aragon Research as a "Hot Company" in computer vision. It also won the 2021 Silver Award from AutoSens for the Most Innovative Application or Deployment of Computer Vision.
Venture Creations offers client companies high-quality coaching, professional consulting, and connections with industry professionals, creating an environment where cutting-edge businesses can develop and thrive. 
"The benefits of an incubator affiliated with a major university are many," added Klarin. "Not only are our companies able to work with expert faculty, they also have access to cutting-edge technology, expensive machinery and labs, as well as a community of students who are actively looking for opportunities to enhance their research portfolios and even gaining employment with some of the world's newest and most innovative companies."
Topics