RIT's brightest experts highlight LSI event
Future of imaging, virtual reality, games, film and music assembles in Rochester for conference
The first-ever Light and Sound Interactive (LSI), hosted Sept. 12–14 in Rochester, will shine a light on Rochester Institute of Technology's imaging and audio experts.
The three-day conference, expo and career fair focused on light and sound-based technologies and their applications, will feature talks, panel discussions, demonstrations and special events from RIT's brightest faculty. The free and open event will be hosted at the Joseph A. Floreano Riverside Convention Center and Hyatt Regency in Rochester.
"There's a great deal of activity at RIT, as well as in the Rochester community, focusing on light and sound technologies—including games, virtual and augmented reality, film, optics, photonics and audio," said Joe Geigel, professor of computer science at RIT. "The LSI conference is a great opportunity to showcase all that Rochester has to offer in these exciting and innovative areas."
LSI is being hosted by RIT and the University of Rochester with major funding provided by the Wegman Family Charitable Foundation.
RIT President David Munson will deliver a keynote speech, titled "A New Age of Enlightenment at the Intersection of Technology, the Arts, and Design," from 9:30–10 a.m. Sept. 12. Other keynote speakers include Oscar-winning director Ang Lee, host of the show Time Warp on Discovery Channel and MIT scientist Jeff Lieberman, inventor of the digital camera Steve Sasson and more.
Dozens of RIT faculty, staff and alumni will showcase their expertise in the virtual and augmented reality, games and interactive media, cinema, music and audio, imaging and healthcare tracks at the conference.
David Messinger, professor and director of the Chester F. Carlson Center for Imaging Science at RIT, will serve as moderator for two panel discussions on Cutting Edge Imaging Devices and Applications and on Remote Sensing. He will also give a talk on his work with cultural heritage imaging, a collaboration between RIT, University of Rochester and the Rochester Cultural Heritage Imaging, Visualization and Education (R-CHIVE) group, where advanced imaging techniques are used to both digitally preserve and study historical artifacts of cultural significance.
"We saw the growth of technology industries in Rochester, both from the hardware and content sides," said Messinger, who helped create the conference and chair the Imaging track. "That evolved into a conversation about hosting a large event that would bring companies, entrepreneurs, students and the general public together to talk about these new technologies."
Geigel will serve as moderator for two panel discussions on Story Telling in VR and Social VR.
"The potential for engaging experiences in VR/AR for entertainment, storytelling, social media, even everyday applications that reach a large audience, is endless," said Geigel, who chaired the VR/AR track along with Elizabeth Goins, associate professor in the Performing Arts and Visual Culture Department at RIT. "I can foresee VR/AR becoming as ubiquitous as other types of consumer electronics that provide digital entertainment and enable social communication."
At the conference, a variety of innovative and engaging VR/AR experiences will be presented for attendees to experience for themselves—from performances and immersive 360-degree short films to interactive explorations of virtual spaces. The conference will also feature European VR/AR pieces Dust and You Are Here, which will be making their North American debut.
In addition to the conference offerings in downtown Rochester, RIT will host the Frameless Labs Festival @ LSI on Sept. 13 at the Center for Media, Arts, Games, Interaction and Creativity (MAGIC) in Student Innovation Hall. A sold-out private reception will be held from 5 to 7 p.m.; the event is open to the general public, free of charge, from 7 to 9 p.m.
The interactive festival features augmented reality and virtual reality experiences and games created by RIT students, faculty and international developers, as well as digital performance artists.
The festival is co-sponsored by the departments of Performing Arts and Visual Culture, and Digital Humanities and Social Sciences in the College of Liberal Arts, and MAGIC.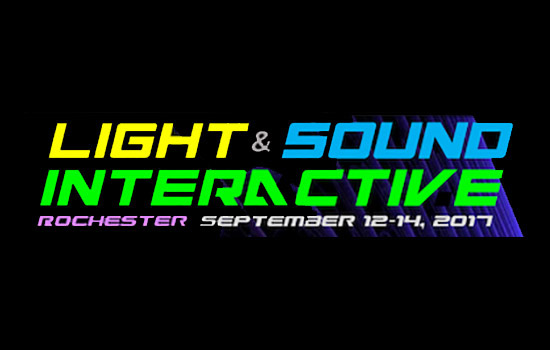 Video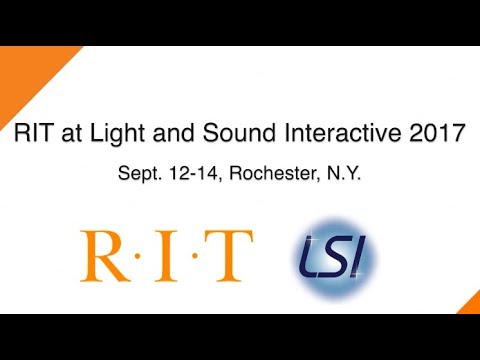 Topics