RIT's College of Science awarded NSF grant to train emerging STEM education researchers
Grant will help expand PEER field school model across the country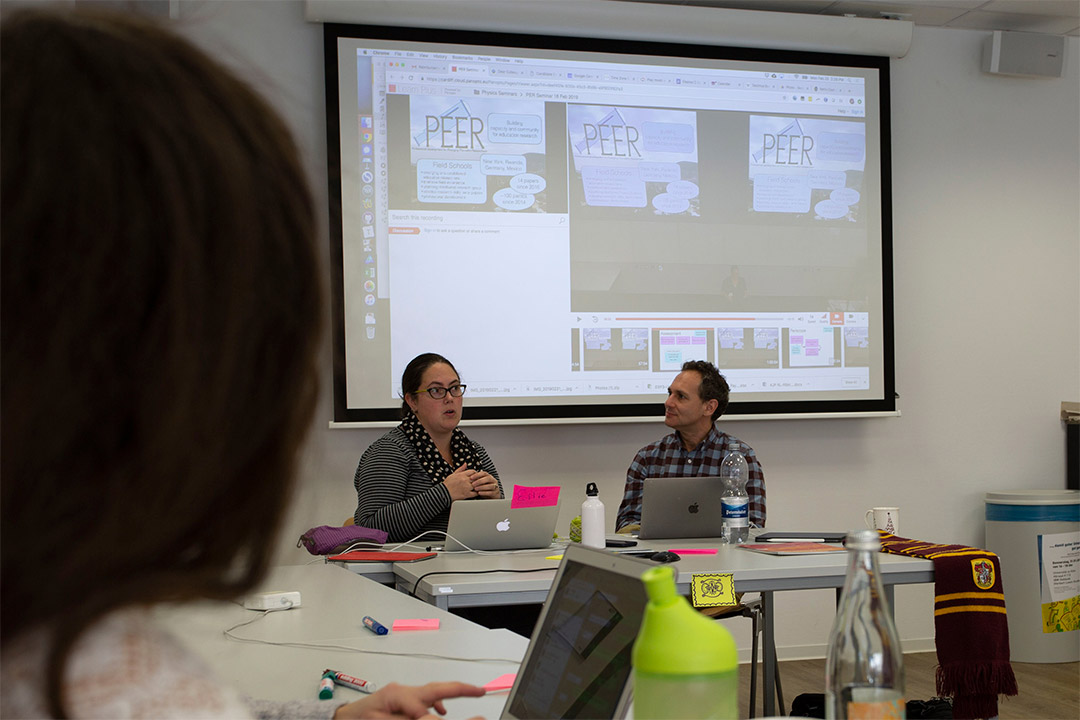 The National Science Foundation awarded Rochester Institute of Technology's College of Science a three-year, $587,000 Building Capacity in STEM Education Research grant. The grant is part of a $1 million collaborative project that aims to extend the impact of the Professional development for Emerging Education Researchers (PEER) field school model to hundreds of emerging education researchers.
Studies show that in the United States, the path to research mastery is well-established, yet less so for STEM education research. This $587,000 grant will be used to train a diverse group of emerging education researchers, engaging them in high quality fundamental research, relevant theories, and methodologies. The goal is to directly train more than 750 researchers.
PEER, in its seventh year, will broaden its model for emerging researchers to learn the nuances of STEM education research through a multi-pronged approach. The expansion consists of gateway workshops, five-day regional introductory field schools—located in Rochester, N.Y., Chicago, California, and the U.S. Virgin Islands—and advanced institutes that explore quantitative and qualitative methodologies. Additional online resources will be developed using extensive user-design research. The workshops and field schools will be built around research design, emergent coding, and conducting interviews.
RIT, as the lead institution of the grant, will aid in developing and running field schools around the country to train the next generation of discipline-based education researchers (DBER). Partner institutions include Kansas State University and DePaul University. PEER already exists worldwide with PEER locations in Rochester; Cologne, Germany; Kibungo, Rwanda; Monterrey, Mexico; and Vancouver, British Columbia.
"This next step for the PEER program expands and cements RIT's presence as a high-quality DBER institution, spotlighting our leaders in this field as suitable to train others," said Professor Scott Franklin, principal investigator of the grant and director of RIT's Center for Advancing STEM Teaching, Learning and Education (CASTLE). "The award also develops a new collaboration with the University of the Virgin Islands (UVI), a critical minority-serving institution in an often ignored part of our country. UVI will send faculty to the mainland schools and then host regional PEER field schools on the island."
As the field sites grow, faculty connections and partnering projects will be developed, as well as student opportunities for REU and graduate placements. RIT faculty interested in DBER can use PEER as means to learn more about new methodologies and current DBER faculty will benefit from broader national exposure and collaborative opportunities. Franklin noted that many participants continue on after taking the program and develop working groups.
The new field schools, designed for faculty, are slated to begin in January, with DePaul University as the host site. The grant's PI and co-PIs will host a Zoom webinar about the PEER field school model from 1:25-2:15 p.m. on Wednesday, Sept. 16, and registration is now available. To learn more about the PEER program, visit the CASTLE website.
Topics