RIT's Metaproject 13 will collaborate with alumnus' furniture company
Metaproject 13 tasks students with creating unique seating solutions for real-world client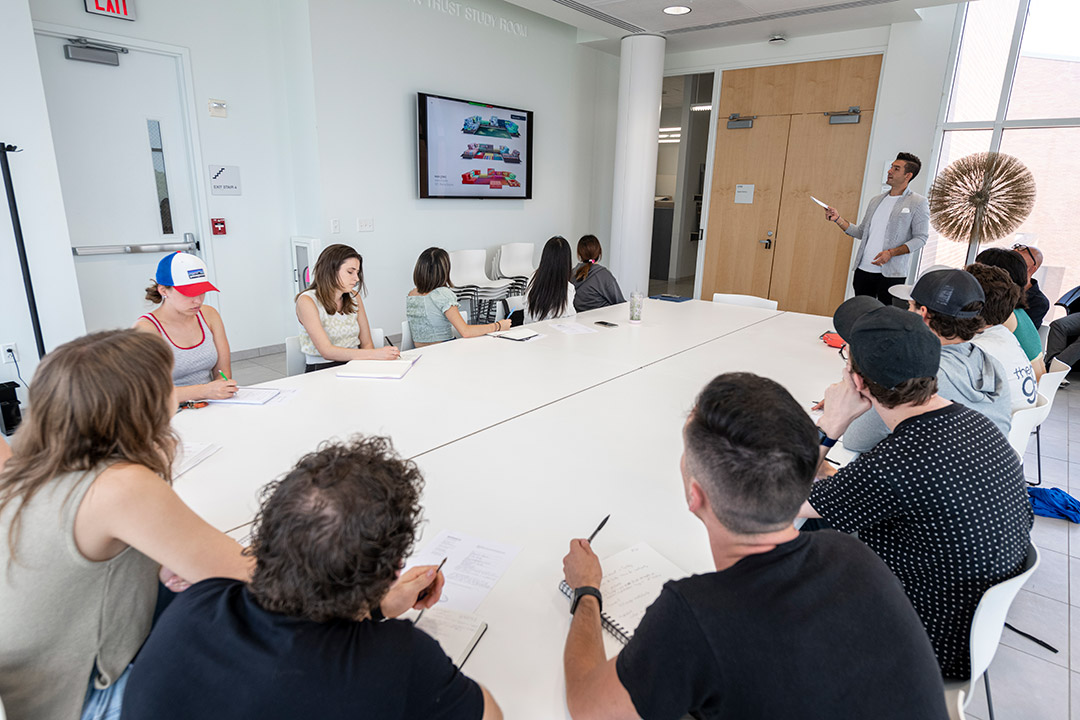 Students in Rochester Institute of Technology's Metaproject course will design and create seating solutions for alumnus-owned international furniture company Lazzoni.
Metaproject pairs RIT student designers with a client partner in what has become a seminal experience for the College of Art and Design's nationally ranked industrial design bachelor's program. The project has fostered innovative thinking and thoughtful product design for over a decade.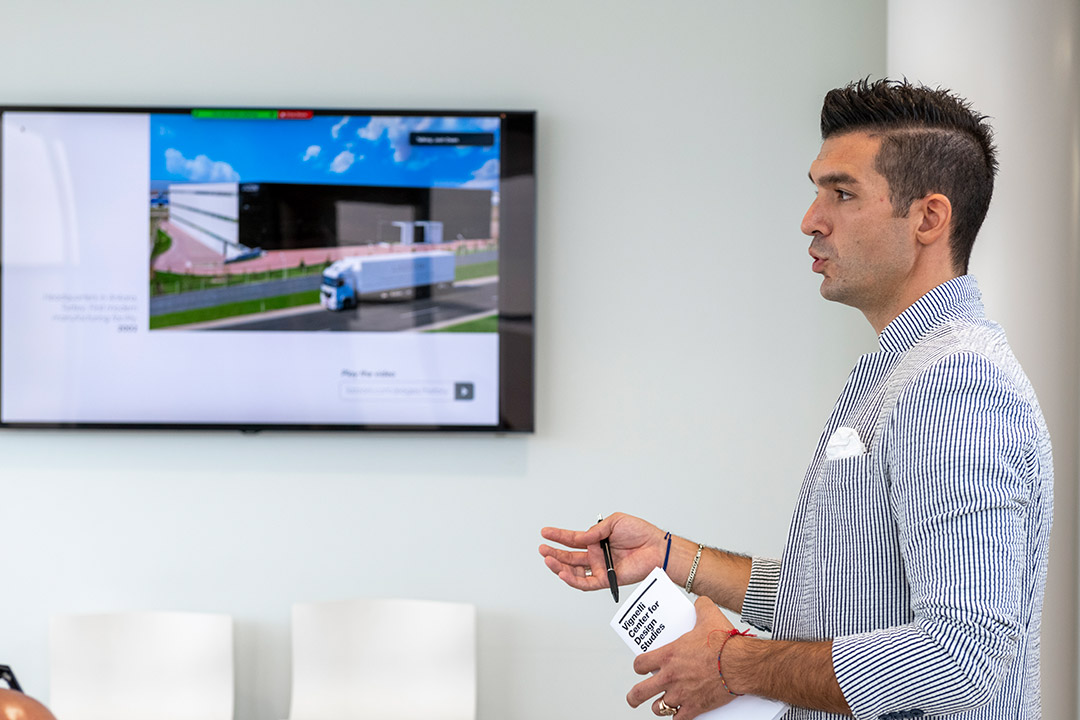 Elizabeth Lamark
Efe Kababulut '09 (industrial design), is the creative director and board member of Lazzoni Furniture and Lazzoni Hotel. Lazzoni is a family-owned Turkish design company that focuses on curating high quality materials and innovative designs to create furniture. The brand has a global reach with 24 showrooms across America, Asia, and Europe. Presently run by fourth generation family members, the company prides itself on its long history of craftsmanship, its curated "Lazzoni lifestyle," and preserving the ethos and integrity of the brand when creating new products.
"Lazzoni was selected as a partner for Metaproject 13 first and foremost because the brand emotes similar values to those we stand for in the Vignelli Center for Design Studies at RIT. In short, we share a passion for the creation of intellectually elegant design which aims to help shape a better world," said Josh Owen, Vignelli Center director, Vignelli Distinguished Professor of Design, and founder of the Metaproject course.
Metaproject 13's design brief asks students to develop a unique seating solution based on the Lazzoni brand, the Vignelli ethos, and their own relationship with seating. Students will each design and create models of their proposed seating solution, and Lazzoni will utilize these designs to produce a high-quality and functional prototype.
"RIT holds a special place for me as it played a big role in the development of my company in the U.S. Since graduation, I've wanted to work on this project with Josh, who is a great friend of mine," said Kababulut. "Design students are at their best when engaging in creative and conceptual learning, that's why we saw the involvement of the Vignelli and European design sense in the industrial design program as of great importance."
The ultimate goal of Metaproject is to inspire innovation in product and systems development by introducing industrial design students to the realities of working relationships with clients. By balancing the students' creativity with real-world parameters, the course provides a meaningful experience for both the students and clients.
All students in the course will have a chance to have their work on display as part of the 2023 New York City Design Week, and possibly the 2023 Milan Design Week. Owen and the students also will work to self-publish a case study book, which chronicles the process and products produced in the course.
The Metaproject initiative, true to RIT's mission of providing experiential, innovative learning opportunities at a university noted for innovative leadership in design, art, and technology, has seen industrial design students work in collaboration with photography, glass, and new media design and other partners in previous years.
This is Metaproject's second international collaboration, the first being with Canadian manufacturer Umbra in 2016.
Owen and Kababulut made the announcement Aug. 25 at the Vignelli Center for Design Studies, continuing the tradition of keeping the project secret until the course begins.
Topics