November 11, 2022
by Rich Kiley
RIT's Nabil Nasr attends COP27 in Egypt
GIS director joins delegates and heads of state to combat climate crisis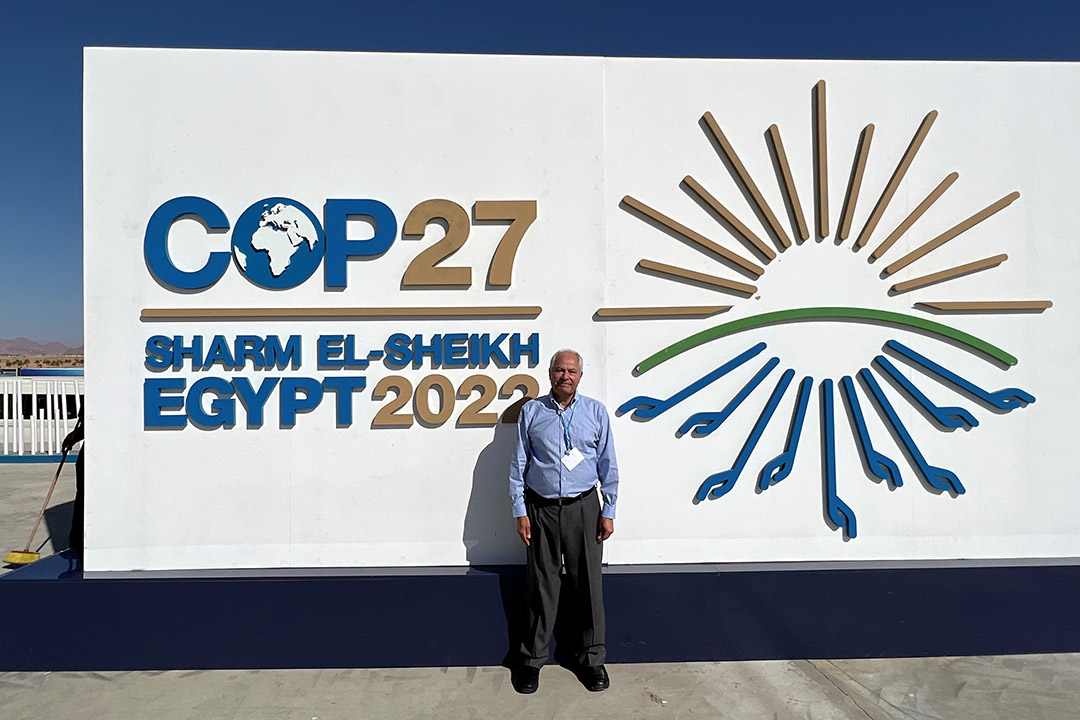 Nabil Nasr, associate provost and director of RIT's Golisano Institute for Sustainability (GIS), joined delegates from around the world—including more than 100 heads of state—in Egypt this week for COP27, the United Nations Climate Change Conference.
Held annually in the fall since 1995, COP stands for Conference to the Parties. A party is one of the 198 nations that has ratified the United Nations Framework Convention on Climate Change (UNFCCC), which aims to stabilize atmospheric greenhouse gas concentrations to prevent dangerous global warming.
This year's conference, which runs through Nov. 18, is taking place in the Red Sea resort town of Sharm el Sheikh in Egypt. Nasr, who also serves as CEO of the REMADE Institute, where RIT is the consortium's lead member, called it an "incredible gathering of people from across the globe all focused on sustainability and climate change" as well as other important related topics.
"This has been a fantastic event in showing the incredible demand for what we do both at GIS and the REMADE Institute," he said.
Nasr participated in several COP27 events involving the International Resource Panel (IRP) of the United Nations Environment Programme (UNEP)—for which he serves as a U.S. member—in addition to collaborating with the Ellen MacArthur Foundation, where he serves as a trustee.
Among the dignitaries he met at the conference included John Kerry, the first U.S. special presidential envoy for climate, a position President Biden appointed him to last year.
"John Kerry talked about our goal of net zero by 2050 and the fact that we cannot reach this goal without bold actions," Nasr observed. "The war in Ukraine certainly cast a shadow of doubt that actions might be less than expected."
The yearly COPs include reviewing the emissions and emissions reduction plans of each country, determining whether or not existing plans are sufficiently effective, and negotiating additional plans to reduce emissions. The COPs are considered vital because they are the main forum for the world's nations to come together and make important decisions about how to mitigate and adapt to the climate crisis.
COP27 comes at a time when the impacts of climate change are more apparent than ever, from a spring and summer of record-breaking heat waves to powerful hurricanes in the U.S. and flooding in Pakistan that left a third of the country underwater.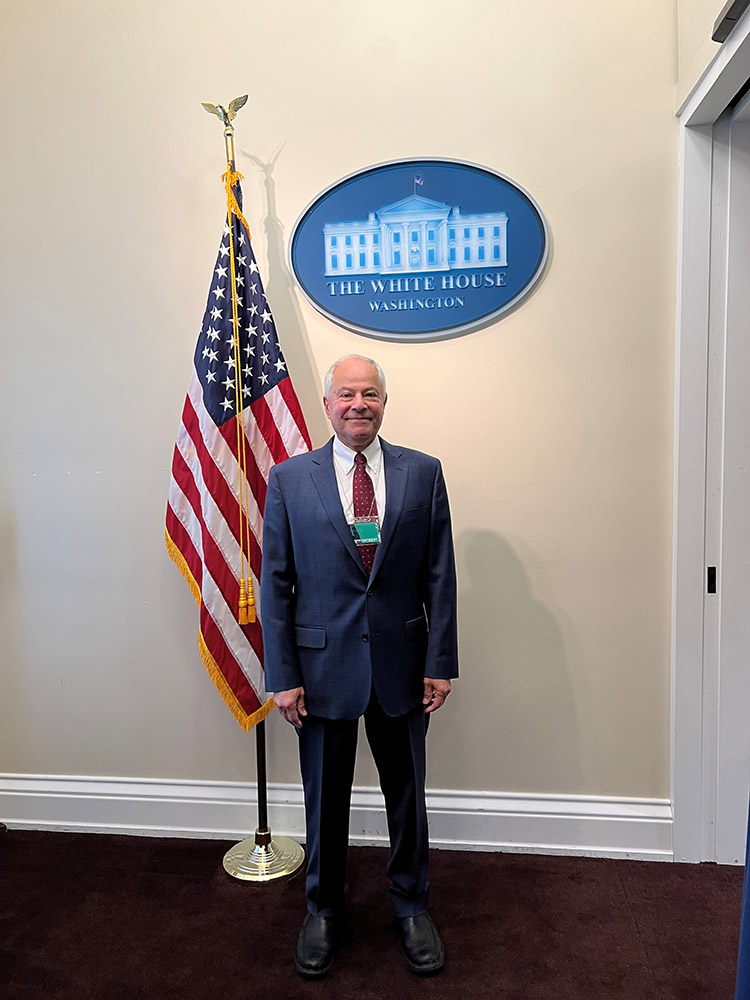 The conference marked the latest in a series of important events Nasr has attended or hosted during recent weeks. In late October, the REMADE CEO was invited to Washington, D.C., to participate in the White House Manufacturing USA Summit.
REMADE is part of Manufacturing USA, a national network of 16 federally designated, public-private partnerships united to secure U.S. global leadership in advanced manufacturing through large-scale collaboration on technology, supply chain, and workforce development. The institute is the first for which the university serves as lead member.
Prior to that, Nasr attended a UNEP IRP meeting from Oct. 17 to 22 in Paris, where he also presented virtually on the circular economy to the World Trade Organization (WTO). That came on the heels of Nasr co-hosting thought leaders and executives from around the world who gathered in Rochester in mid-October for the fifth RIC-RIT World Remanufacturing Conference.
And late September saw Nasr make yet another trip to Washington, D.C., after attending the Global Clean Energy Action Forum in Pittsburgh, Pa.
After being back in Rochester for a few weeks, Nasr will attend a strategy session with the Ellen MacArthur Foundation in London the first week in December.
"With COVID travel restrictions in place for a long time being lifted, many events have now resumed in person," he said.
"As the head of my organization, it is very important to stay connected to help bring back valuable information, increase visibility of RIT and GIS, and also help market our capabilities," Nasr added.