RIT's printing school renamed the Department of Graphic Media Science and Technology
New name reflects interdisciplinary trends and technologies in the evolving printing industry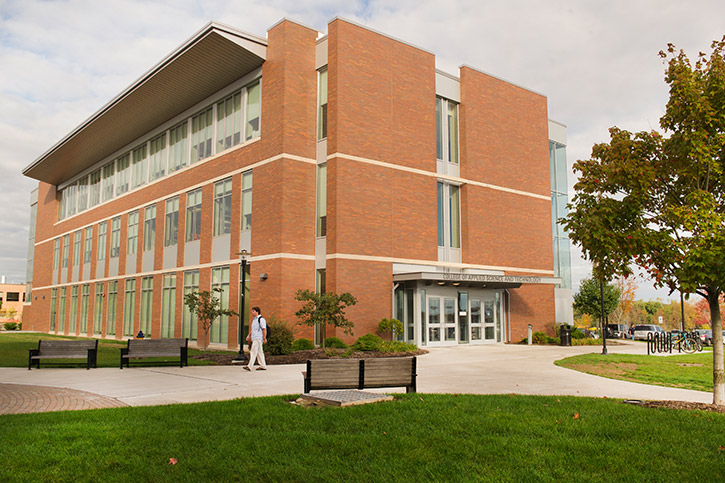 The School of Media Sciences at Rochester Institute of Technology will change its name to the Department of Graphic Media Science and Technology. The change is effective immediately and is part of recent moves at the university, according to RIT Provost Ellen Granberg. In 2019, the former School of Media Sciences moved from RIT's College of Art and Design to the College of Engineering Technology (CET) to strategically align academic programs.
All current students will be informed of the change, and complete degree program requirements. The new department will retain its organizational structure and continue to offer its current range of degree programs focused on trends, management practices and technologies in the evolving printing industry.
"This name reflects the growth and changes to an industry that continues to evolve and will rely on a multidisciplinary approach to continue its impact in a global society. CET is looking forward to providing that advantage for our students," said S. Manian Ramkumar, dean of the College of Engineering Technology.
Ramkumar leads a college with nearly 2,000 undergraduate and graduate students in four additional departments: civil engineering technology, environmental management and safety; electrical, computer and telecommunications engineering technology; manufacturing and mechanical engineering technology; and packaging science. Additionally, the university's Army and Air Force ROTC programs reside in the college.
With the inclusion of the Department of Graphic Media Science and Technology, more collaborative and integrated programing in packaging and engineering technology are expected. Packaging represents a growth market in the graphic communications industry and the interdisciplinary nature of both degree programs can better position students for careers and research initiatives, including those in the printed electronics industry.