Student Government Women's Senator to speak at Moving Forward symposium
Anika Griffiths will give a spoken-word performance at April 8 suffrage event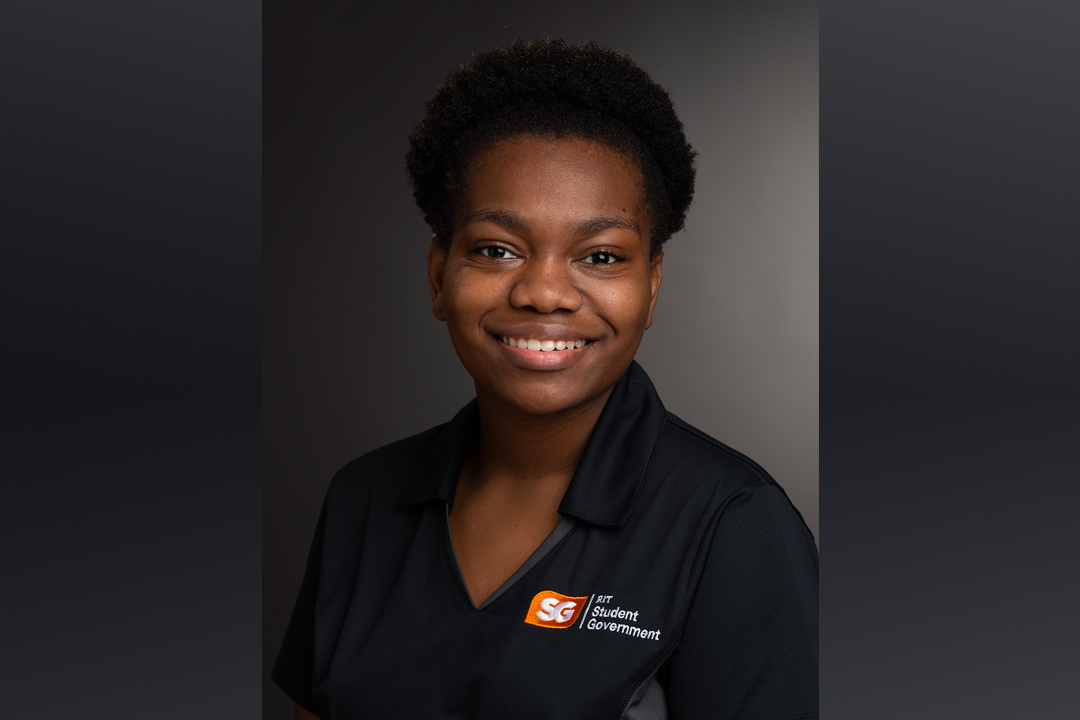 RIT Student Government
Anika Griffiths, a fourth-year sociology and anthropology major with pre-med, from Miami, is RIT's Student Government Women's Senator for 2020-2021.
According to Griffiths, she is responsible for representing the voices of RIT women and their experiences. She is also involved in women-specific clubs on campus, as a connector, and working toward speaking up on issues that women face—whether it is cases of sexual assault or gender inequality, for example. 
In addition, Griffiths has been selected to give a spoken-word performance at RIT's Moving Forward: Suffrage Past, Present and Future symposium, presented via Zoom, on April 8. 
What inspired you to run for Student Government Women's Senator?
Intersectionality, coined by Kimberlé Crenshaw, an American lawyer, civil rights advocate and philosopher, conveys that we are a collection of different identities and these identities overlap, creating varied experiences with discrimination and prejudice. Personally, I live at the intersection of multiple marginalized identities so I want to combat the dominant ideas of "white feminism" that assume that women are a monolith. I do this by focusing on and raising awareness about intersectionality. 'Woman' isn't a singular experience, so what works for some women may not work for others. This is why I try to raise awareness and help address issues faced by women of differing experiences, pushing for equality for women of color, visibility for trans women and so on.  
How has your experience as the SG Women's Senator shaped your views?
Being in this position has made me realize that there are innumerable ways to contribute to the betterment of my college campus. I was able to plan numerous events that granted me the chance to connect with a lot of beautiful minds. I just wish more students would be involved in it. 
How were you selected as a speaker for the Moving Forward symposium?
I was the only student selected to speak at the Moving Forward event because of my role as Student Government Women's Senator. I was able to give a student's perspective, while contributing to the Moving Forward committee's celebration of the 19th amendment. The entire point of the committee and the event is to raise awareness about the 19th amendment and voting rights centered around women and people of color.
What are you hoping the audience takes away from the symposium?
Carol Anderson, a professor of African American Studies at Emory University, is the keynote speaker for the event where she will be discussing one of her books, One Person, No Vote: How Voter Suppression is Destroying Our Democracy. She has a number of books under her belt in relation to the realities of discrimination, prejudice and the repercussions of it. I hope the audience is made aware of the history of voting rights in America, the experiences of women and people of color as they try to fight against suppression, and the complexities involved in and around this topic.
For more information and to register for the symposium, go to the Moving Forward website.
Topics