Student's interview makes Reddit front page
Kevin Sacca also wins SPIE Optics and Photonics Education Scholarship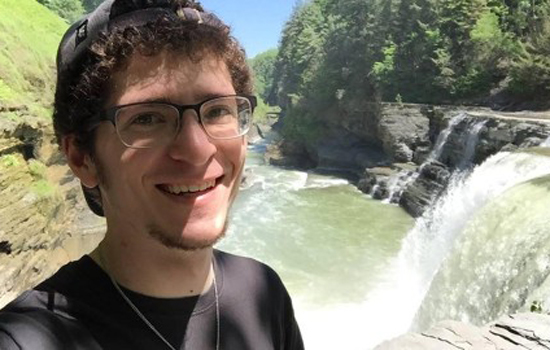 Rochester Institute of Technology undergraduate Kevin Sacca made social networking website Reddit's front page on June 16 with his "Ask Me Anything," or AMA, about multispectral imaging of historical documents.
Sacca, a fourth-year student in RIT's Chester F. Carlson Center for Imaging Science from Saratoga Springs, N.Y., conducts research with Professor Roger Easton Jr., capturing and processing multispectral images of historical documents to uncover hidden details.
Outside interest in his work led Sacca to set up an Ask Me Anything interview session on Reddit. His session drew more than 350 questions and made the electronic newsletter's front page. To read the full thread, go to I am a scientist who utilizes multispectral imaging to recover and preserve information from old documents. AMA!, or find curated highlights from the session at AMA highlights.com.
Earlier this month, SPIE, the international society for optics and photonics, awarded Sacca an Optics and Photonics Education Scholarship for $2,500 for his potential contributions to the field.
Topics