Students work to 'Greenovate' communities
Teams to exhibit their projects on Earth Day, April 22, at RIT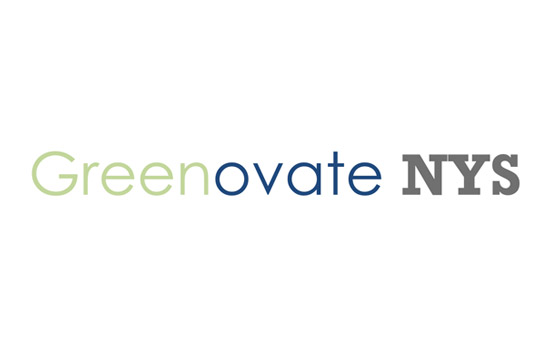 The New York State Pollution Prevention Institute (NYSP2I) at Rochester Institute of Technology has announced the awardees of its third annual NYSP2I Research and Development Student Competition.
As part of its Research and Development Program, NYSP2I challenged teams of full-time students enrolled at any institute of higher education in New York state to identify a specific activity at their university or in their community with a large environmental footprint. Teams will then be required to design innovative solutions to reduce its impact. Teams are competing under the theme "Greenovate NYS" by undergraduate or graduate level.
"The students' enthusiasm and motivation to participate is truly exciting and inspiring," said Anahita Williamson, director of NYSP2I. "This competition provides an ideal way for students to develop proactive approaches to environmental challenges that will benefit their campuses and communities."
In all, 13 student teams from nine schools—Clarkson, Cornell, RIT, Rensselaer Polytechnic Institute, Syracuse, St. Lawrence, SUNY College at Cobleskill, University at Stony Brook, and University at Buffalo—will address the following issues for the R&D Student Competition:
Graduate teams
"Saving Water with a Shower Orb" (Clarkson)
"High Rate Anaerobic Digester Design for Chobani's Wastewater" (Cornell)
"Development of a Food Waste Composting System Using Black Solider Food Larvae" (RIT)
"Controlled Environmental Agricultural LED Lighting Systems, New Metrics" (RPI)
"Green Heating: Reduce Overheating and Pollution on Campus" (Syracuse)
Undergraduate teams
"Clarkson's $core Program" (Clarkson)
"On Campus Food Waste Collection" (Clarkson)
"COBY SEEDS Free Rides" (Cobleskill)
"Harnessing Dorm Dryer Heat" (RIT)
"Power Consumption Reduction of College Computer Labs" (RIT)
"Take Back Roth Pond" (Stony Brook)
"Fostering Social Change Through Reduced Plastic Water Bottle Sales" (St. Lawrence)
"Realizing the Benefits of Sustainable Hand Drying" (UB)
The teams receive up to $1,000 for project materials and will compete at a culminating event where students will exhibit their projects and give an oral presentation to a panel of judges. Winners will be announced at the exhibition awards luncheon and will receive cash prizes. The Earth Day Event and Student Competition Exhibition at RIT's Golisano Institute for Sustainability will be held on Earth Day, April 22, and is open to the public. This event will also feature NYSP2I's K-12 Student Poster Competition.
For R&D Student Competition information, go to http://www.rit.edu/affiliate/nysp2i/rd-student-competition, email nysp2i@rit.edu or call 585-475-2512. For more information about the K-12 Student Poster Competition, contact Leanne Bossert at lmbasp@rit.edu or call 585-475-7056.
About NYSP2I
NYSP2I, located at Rochester Institute of Technology, was created in 2008 by the state and is supported by the New York State Department of Environmental Conservation. The institute provides statewide, comprehensive and integrated programming in technology research, development and diffusion, training and education aimed at making New York state more sustainable for workers, the public, the environment and the economy. Additional partners include Rensselaer Polytechnic Institute, Clarkson University, State University of New York at Buffalo and New York's 10 Regional Technology Development Centers.