Symposium highlights female scientists
Program is part of the Optical Society's centennial meeting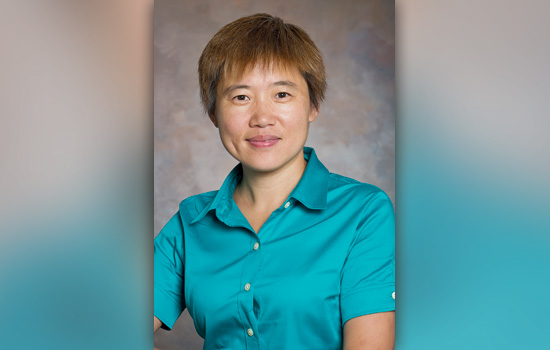 Rochester Institute of Technology is celebrating the 100th anniversary of the Optical Society (OSA), locally and nationally, with a symposium featuring female scientists, engineers and entrepreneurs working in optics and photonics.
RIT associate professor Jie Qiao, founder and chair of WiSTEE Connect (Women in Science, Technology, Engineering and Entrepreneurship), collaborated with the OSA Foundation to organize the international symposium "Global Women of Light." The program is part of the Frontiers in Optics: The 100th OSA Annual Meeting and Exhibit/Laser Science XXXII conference, Oct. 17-21 at the Rochester Riverside Convention Center. Registration for the free event is open to professionals and students.
"The goal of 'Global Women of Light' is to build a sustainable community of women across academics and industry, and shine light upon women's careers in science, technology, engineering, mathematics and entrepreneurship," said Qiao, symposium chair and moderator, and associate professor in RIT's Chester F. Carlson Center for Imaging Science.
The symposium will feature more than 20 international women entrepreneurs and leaders in STEM fields who will contribute to discussions on Intersecting Science and Entrepreneurship, a Work Smart Salary Negotiation Workshop and three roundtable discussions. Attendance is anticipated to exceed 100 women and men from 18 countries and 60 institutions, according to Qiao.
Speakers will include Christine Whitman, chair of the RIT Board of Trustees and CEO of Complemar Partners Inc.; Carmiña Londoño, program director for the National Science Foundation Engineering Research Centers Programs and fellow of SPIE, the international society for optics and photonics; Elizabeth Rogan, CEO of OSA; and Janet Fender, Chief Scientist and Scientific Advisor to the Commander, Air Combat Command, United States Air Force and past president of the OSA.
The conference is intended to benefit women at different career stages. Lauren Taylor, a Ph.D. candidate in imaging science at RIT, looks forward to the professional insights from women established in their field.
"WiSTEE Connect and 'Global Women of Light' serve as unique ecosystems through which I can grow into a strong, accomplished woman scientist, learning through the obstacles encountered and overcome by highly accomplished women in the intersecting fields of STEM and entrepreneurship," Taylor said.
Qiao formed WiSTEE Connect in 2013 to promote women leadership in science, technology, engineering and entrepreneurship and to assist women in gaining regional and global connections and recognition.
Qiao gained a reputation in 2007 in the field of ultrafast lasers and optical metrology with landmark research that led to the world's first 1.5-meter coherently phased-grating compressor, achieving kilojoule, picosecond laser pulses. Currently, her Advanced Optical Fabrication, Instrumentation and Metrology Laboratory in RIT's Center for Imaging Science produces fundamental research on theoretical modeling and experiments of using ultrafast lasers for photonics and optics fabrication. Her research also investigates an innovative optical differentiation wavefront sensor for freeform metrology, phase imaging and adaptive optics for astronomical imaging and laser systems.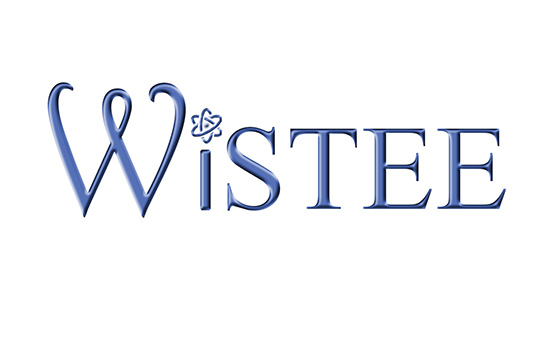 Topics