Two School of Information faculty receive Teach Access Curriculum Development awards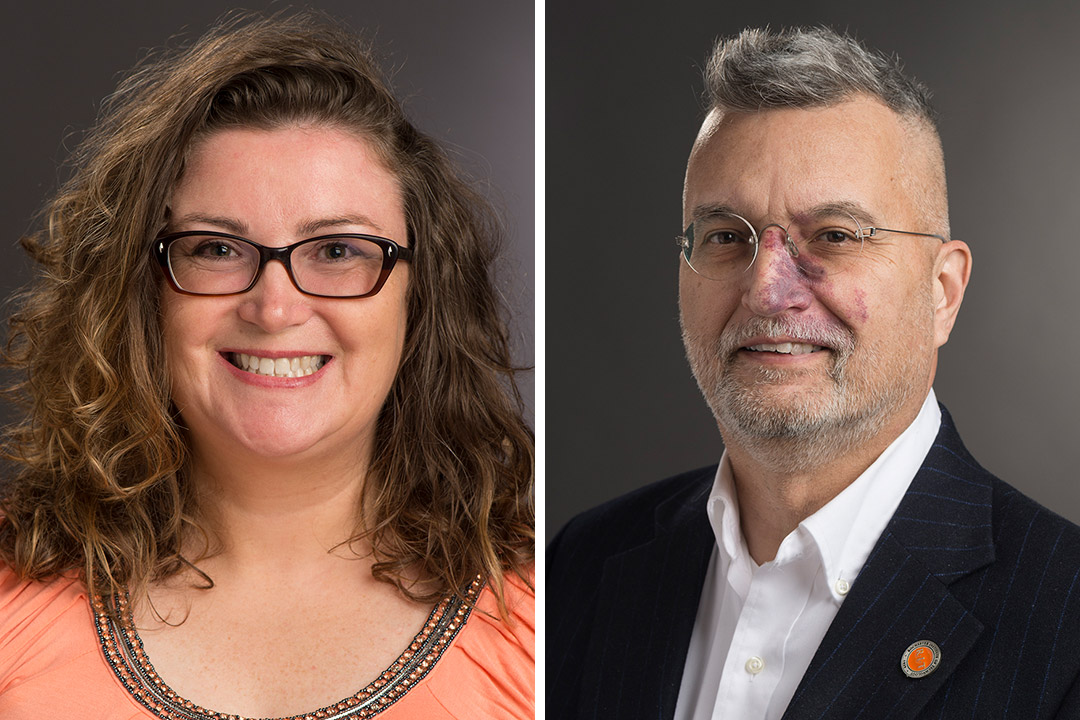 Two Golisano College of Computing and Information Sciences faculty received awards from Teach Access to enhance curriculum in the human-centered computing (HCC) bachelor's degree program.
Elissa Weeden, associate professor in the School of Information, and Michael McQuaid, senior lecturer in the School of Information, each received a Teach Access Curriculum Development Award of $5,000. The awards will be used to develop educational materials and drive curriculum enhancements to introduce key concepts and skills on accessible design and development in university courses.
Weeden is using the award to obtain assistive technologies that can be used in the Design for Accessibility (ISTE-266) course to demonstrate how people with disabilities complete daily activities and access computing systems. Examples of assistive technologies include refreshable Braille displays, currency readers for people who are blind or have low vision, switch inputs for people with mobility-related disabilities for use with augmentative and alternative communication systems and low-cost eye-tracker systems for alternative input to computing systems. The devices would also be used throughout other courses in the HCC degree's accessibility concentration.
McQuaid is using the award to support curriculum development to enhance the Prototyping and Usability Testing (ISTE-264) course in the HCC program. He will also recruit a disability advocate to appear as a guest speaker in the course and purchase accessibility-related software and materials for the course.
The goal for the Prototyping and Usability Testing course is to reinforce the accessibility content HCC students receive in Design for Accessibility, by weaving the topic throughout this additional core course in the program.
Fifteen faculty members from across the country were selected for the 2021-2022 Teach Access awards. Teach Access is a collaboration among higher education, industry and disability advocacy organizations. The group promotes efforts to enhance student understanding of accessibility, as they learn to design, develop, and build new computing technologies.
Topics