Vanessa J. Herman named vice president for Government and Community Relations
RIT selects long-time public servant to oversee university government affairs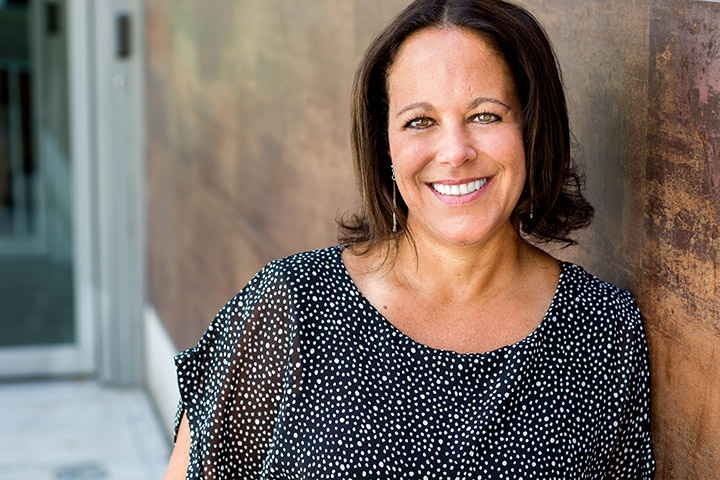 Adenrele Ojo Photography
Rochester Institute of Technology has selected Vanessa J. Herman, a higher education veteran, as its new vice president for Government and Community Relations (GCR). Herman, currently serving as assistant vice president for government and community relations at Pace University, was chosen after a national search. She begins her RIT duties on Jan. 4, 2021.
"The ability to effectively manage government and legislative advocacy is critical to the success of every leading university," said RIT President David Munson. "Vanessa's background working for a United States senator, Stony Brook University, and at Pace, along with her solid credentials cultivating and managing relationships with elected officials, economic development councils, community boards, business associations, and chambers of commerce, made her a perfect fit for the position."
Herman's duties at RIT will include providing strategic vision and operational leadership for all aspects of the university's government and community relations, including coordination with federal, state, and local governmental entities to generate support for RIT's growth and impact in higher education. GCR builds relationships with constituent groups, assists community leaders in gaining access to RIT's resources, and coordinates the university response to a wide range of political and policy issues. It also advises administrators and faculty on strategies to facilitate constructive dialogue with elected officials, staff, community stakeholders, and public- private sector leaders.
Herman will serve on the leadership team for RIT's $1 billion "blended campaign" Transforming RIT: The Campaign for Greatness. She will also oversee the university's Imagine RIT: Creativity and Innovation Festival, as well as Brick City Homecoming and Family Weekend.
"I am excited and honored to have the opportunity to lead RIT's Government and Community Relations team. RIT has thrived amid unprecedented global health, economic, and political challenges under the leadership of President Munson," Herman said. "I am so impressed with the creativity and innovation occurring daily at RIT; its students, faculty, and staff are exceptional. I look forward to leading efforts to build upon RIT's successes and to forge new and meaningful connections across government and the community to best shape the future of RIT."
At Pace, Herman led the Office of Government and Community Relations for the university's three campuses and six schools with more than 13,000 students. She served as the university liaison and primary point of contact for all federal, state, and local governments. Also, she built strong relationships with regional economic development councils, community boards, business associations, and chambers of commerce.
Herman previously served as the director of Government Relations at Applied DNA Sciences located on the campus of Stony Brook University, where she implemented and managed the government, community, and external relations strategy for the bio-tech startup. Prior to that she spent more than 12 years as assistant director of Governmental Relations at Stony Brook University.
Herman holds a bachelor's degree in political science and sociology as well as a master's degree in literature and sociology from Stony Brook University.
Herman succeeds Deborah Stendardi, who is retiring at the end of the year after serving at various RIT levels for more than 40 years.
"The level of success that Debbie has achieved by shaping and building the government and community affairs group has been extraordinary," said Munson. "I am deeply appreciative of her tireless efforts and countless contributions that have spanned five RIT administrations."
Stendardi advocated for financial aid programs to enable more students to benefit from an RIT education. She built strong, long-term relationships with government officials at all levels. She helped secure funding for groundbreaking initiatives, including the Golisano Institute for Sustainability, MAGIC Spell Studios, the AMPrint Center for Advanced Technology, and most recently, the Global Cybersecurity Institute. She has been a vital contributor to the Finger Lakes Regional Economic Development Council's activities, Greater Rochester Enterprise, and other economic development entities in our area.
Topics