Workshop Assembles Leading Industry, Academic Experts on Engineering Globalization
May 17-18 conference addresses industry trends, supply chains and impact of R&D globalization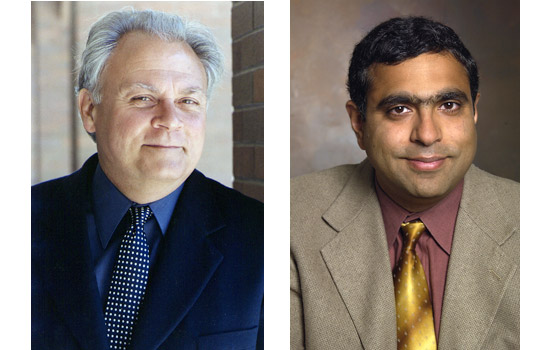 Today's global economy increasingly includes the integration of engineering, research and development across borders, but our state of knowledge about these trends and industry's practices are limited and fragmented. How can companies across the globe engaging in technology transfer protect their intellectual property and manage global technical integration of resources? And how can U.S. companies effectively study labor costs, tax incentives and employee talent when selecting their next overseas facility in order to broaden their engineering enterprises?
These questions and others will be explored during the Engineering Globalization Workshop, May 17–18, at the Westin Arlington Hotel, Arlington, Va. The two-day conference featuring experts in engineering globalization is the brainchild of Ron Hira, associate professor of public policy, and John Ettlie, Benjamin Forman Chair for Research, both from Rochester Institute of Technology.

On May 17, industry and academic experts will address issues related to globalization of the engineering enterprise, such as engineering R&D, cross-border team management, engineering education globalization, export control and global supply chains, as well as key trends in engineering globalization. On May 18, conference participants will have the opportunity to connect directly with researchers to generate viable agendas to address key issues raised throughout the event.
C.D. Mote Jr., the Glenn L. Martin Institute Professor of Engineering and former president of University of Maryland, College Park, is a keynote speaker at the workshop. According to Mote, globalization is transforming the engineering enterprise, rendering traditional approaches based on using information control to protect key economic advantages no longer possible.
Samir El-Ghazaly, program director at the National Science Foundation, a sponsor of the workshop, says: "The workshop topics, presentations and discussions are expected to influence future recommendations and decisions."
"There's a growing consensus that innovation is at the heart of economic growth and job creation, and that engineering is at the core of innovation eco-systems," Hira adds. "Globalization is fundamentally reshaping the engineering enterprise, disrupting and restructuring America's innovation eco-system. This workshop is designed to focus attention on what we know about these shifts and highlight the most important questions that need to be answered."
The conference is sponsored by RIT and the National Science Foundation.