Young entrepreneurs storm RIT for 'Shark Tank'-style competition May 3
Young Entrepreneurs Academy presents 61 students at 11th annual competition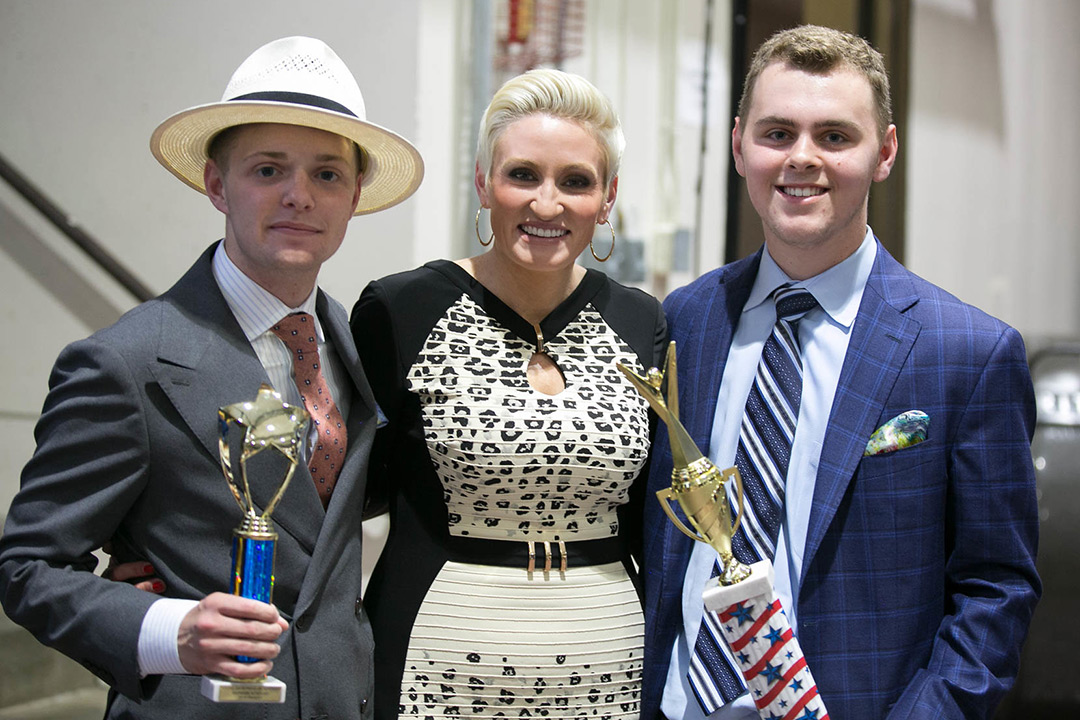 Rochester Institute of Technology's Saunders College of Business is the host and a sponsor for the 11th annual Young Entrepreneurs Academy (YEA!) Saunders College Competition on Friday, May 3. The event, which runs from 8 a.m. to 7 p.m., and is open to the public, is expected to draw more than 500 participating students, family members, judges and spectators from across the country as young students compete in a Shark Tank-style competition for the opportunity to advance to the finals. One student business will be named America's Next Top Young Entrepreneur.
The Young Entrepreneurs Academy offers yearlong educational classes for entrepreneurial-engaged middle school and high school students (ages 11 to 18). Semifinalists representing 53 start-ups and small businesses from around the country and overseas will be at RIT to present their business plans to a panel of business leaders who will serve as judges.
Philanthropist and entrepreneur E. Philip Saunders gifted the Young Entrepreneurs Academy with a transformational gift more than 10 years ago to provide young CEOs that chance to earn tens of thousands of dollars in college scholarships and business start-up prize packages. On May 3, one student will walk away with the grand prize of a $50,000 scholarship to RIT and an all-expenses paid trip to the U.S. Chamber of Commerce Small Business Summit in Washington, D.C.
Most events will take place in RIT's Ingle Auditorium, Student Alumni Union, with the final round held at 5 p.m. in Ingle Auditorium. The semifinals and finals will be livestreamed to competitors' hometowns and communities around the country. America's Next Top Young Entrepreneur will be announced at 6:45 p.m.
Last year's winners from Philadelphia, Ryan Klauder and Chris Muth, developed the idea for unique and modern pocket squares that combine fashion with art.  Their company, Rex Riccardi, also donates 10 percent of each pocket square sold to Alex's Lemonade Stand Foundation, an organization dedicated to finding a cure for pediatric cancer.
The 2017 winner  from Staten Island, N.Y., Gabby Garcia—CEO of Stench Snipers, a sports equipment deodorizing company—is studying industrial design at RIT.
Other highlights of the event include "How We Built This," a presentation at 11 a.m., by Phil Saunders; Jacqueline Mozrall, Saunders College dean; and Gayle Jagel, founder and CEO of the Young Entrepreneurs Academy, about the partnership and evolution of YEA!.
At 4 p.m., a reception featuring Rachel Zietz, CEO of Gladiator Lacrosse, will be held in Clark Gym. Zietz's company was featured on Shark Tank and signed a $10 million with Dick's Sporting Goods. She also recently acquired All Ball Pro, a mobile ball rebounder designed for training.
"Students who participate in YEA! are given the tools to turn their big ideas into real businesses," said Jagel. "We not only tell them how to turn their passions into opportunity, we match them with local business leaders who mentor them along the way. Before they graduate, they have a legally registered business and they pitch their products or services to a panel of real investors."
Saunders, who is known for transforming the truck stop industry to TravelCenters of America Inc., has diversified interests in energy, auto and truck rental, recreation and tourism, packaged goods, property management, banking and business ventures. His generous gift to RIT boosted the visionary plans of the business school that now bears his name.
Topics