Teaching STEM by Playing with Primates
Teaching STEM by playing with primates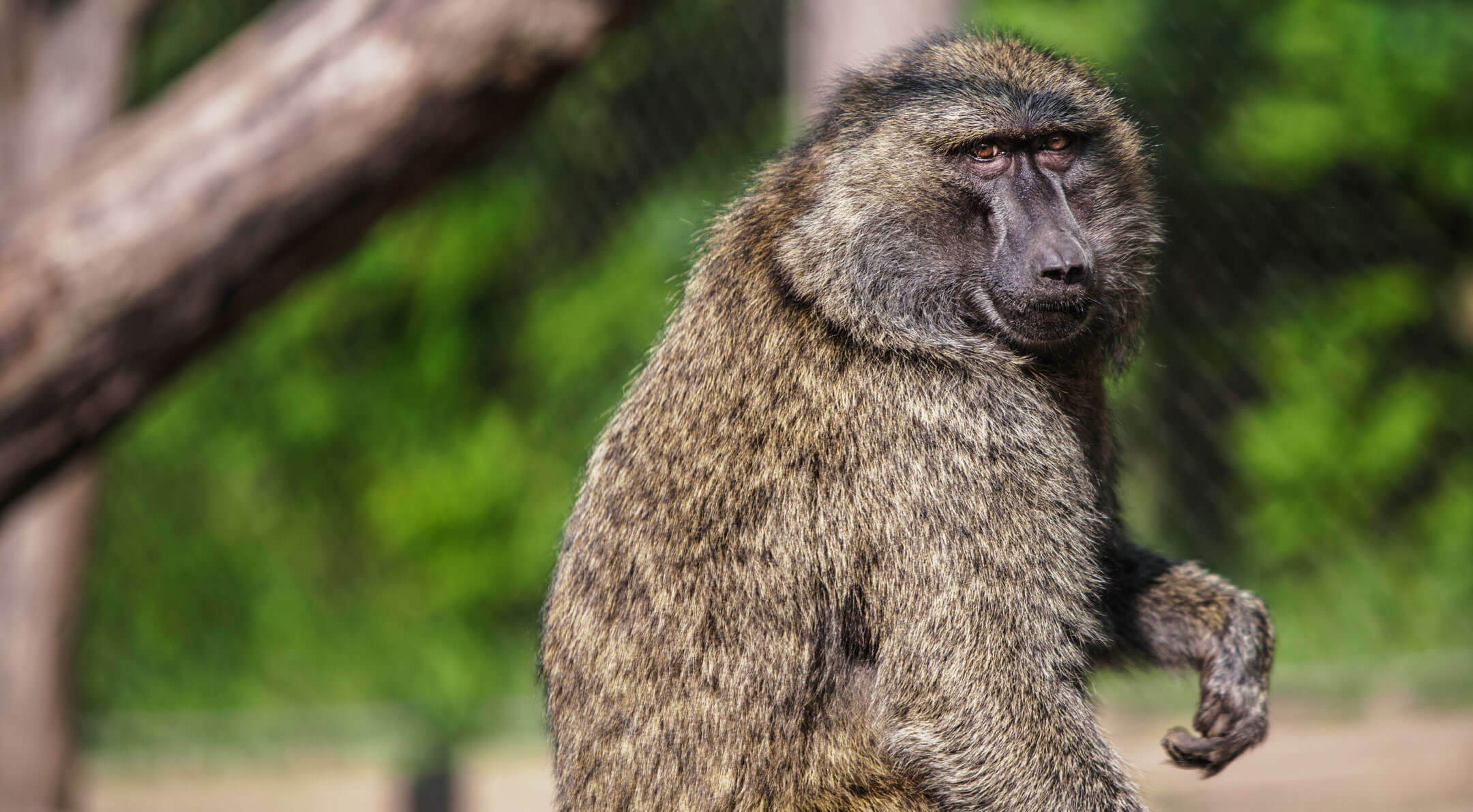 by playing with primates
When kids are presented with the choice of learning to code or going to the zoo, most would choose the latter. An RIT professor wonders why they can't do both.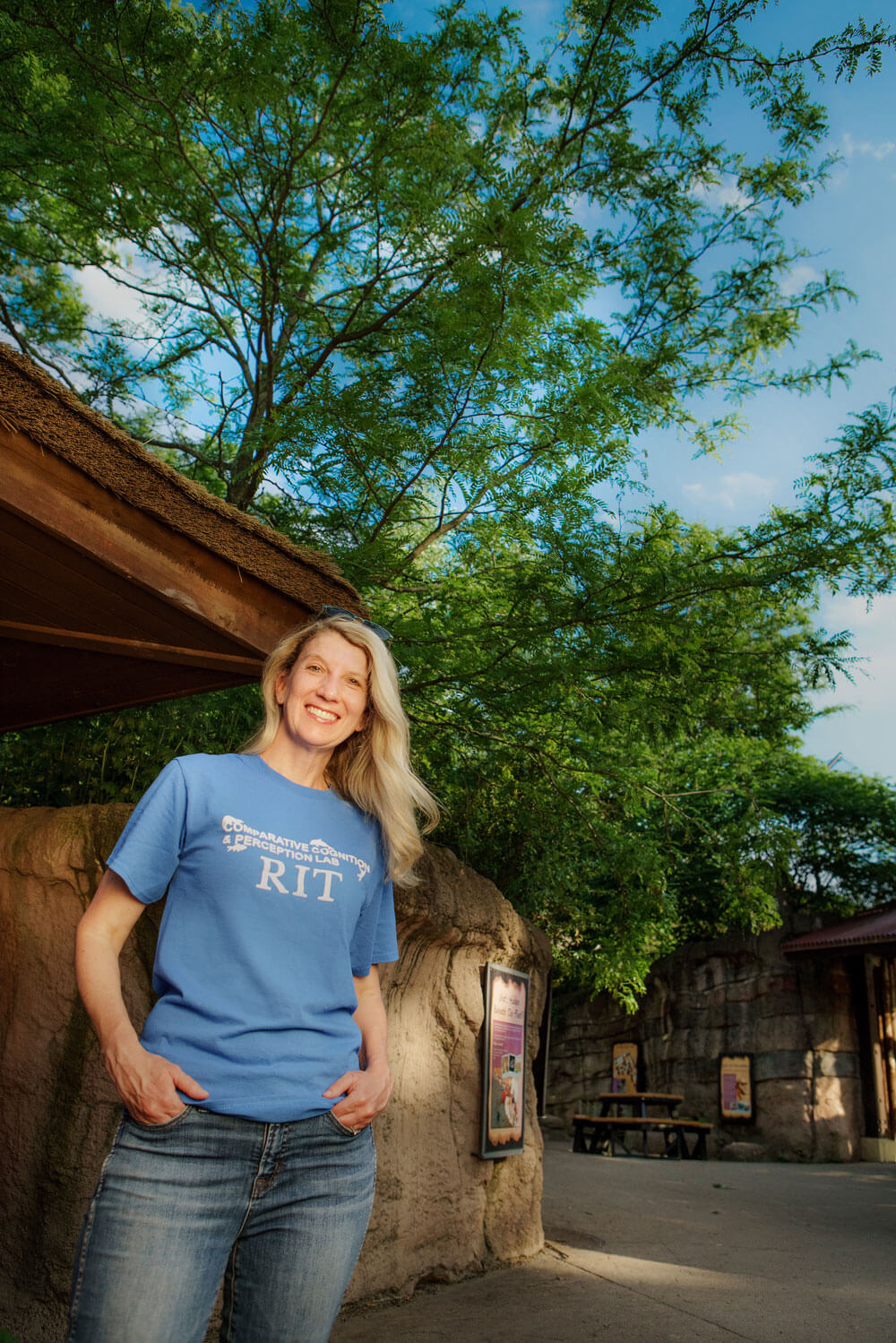 Caroline DeLong has conducted comparative cognition research for more than 25 years with a variety of animals. In addition to olive baboons, DeLong and her team have studied fish, dolphins, otters, orangutans, and penguins.
Jessica Cantlon, associate professor of psychology and developmental neuroscience chair at CMU, is a collaborator on the project and has worked with the olive baboons at Seneca Park Zoo for more than 10 years.
Cantlon's experience with this specific group of animals paired with DeLong's research background and previous work with K-12 outreach provided a golden opportunity for directly engaging elementary school students with their research—engagement that has the potential to inspire and diversify the next generation of scientists.
Rather than giving a lecture, the group opts for active participation so students can get involved with the research. They present their project to students and ask them to create their own games to test the baboons' cognition. Then, the students take the next step of writing the code for their proposed game using Scratch, which is later translated into the higher-level code languages the team uses at the zoo.
By creating an inclusive coding experience that creatively addresses girls' scientific interests, the group hopes the experience sparks a curiosity in students to further explore STEM topics and, eventually, pursue a career in STEM. The group has conducted one pilot program thus far at Allendale Columbia School in Rochester, and the goal is to expand to other local schools.
"Kids are pretty patchy in terms of their interest in computers and technology. It appeals more to some kinds of students than others, and it may seem maybe a little bit exclusive," said Cantlon. "But, if we can show them that some of this technology is really a tool for studying the things that they already think are intriguing, like animals, it might help form a bridge among different areas of science and foster their interest."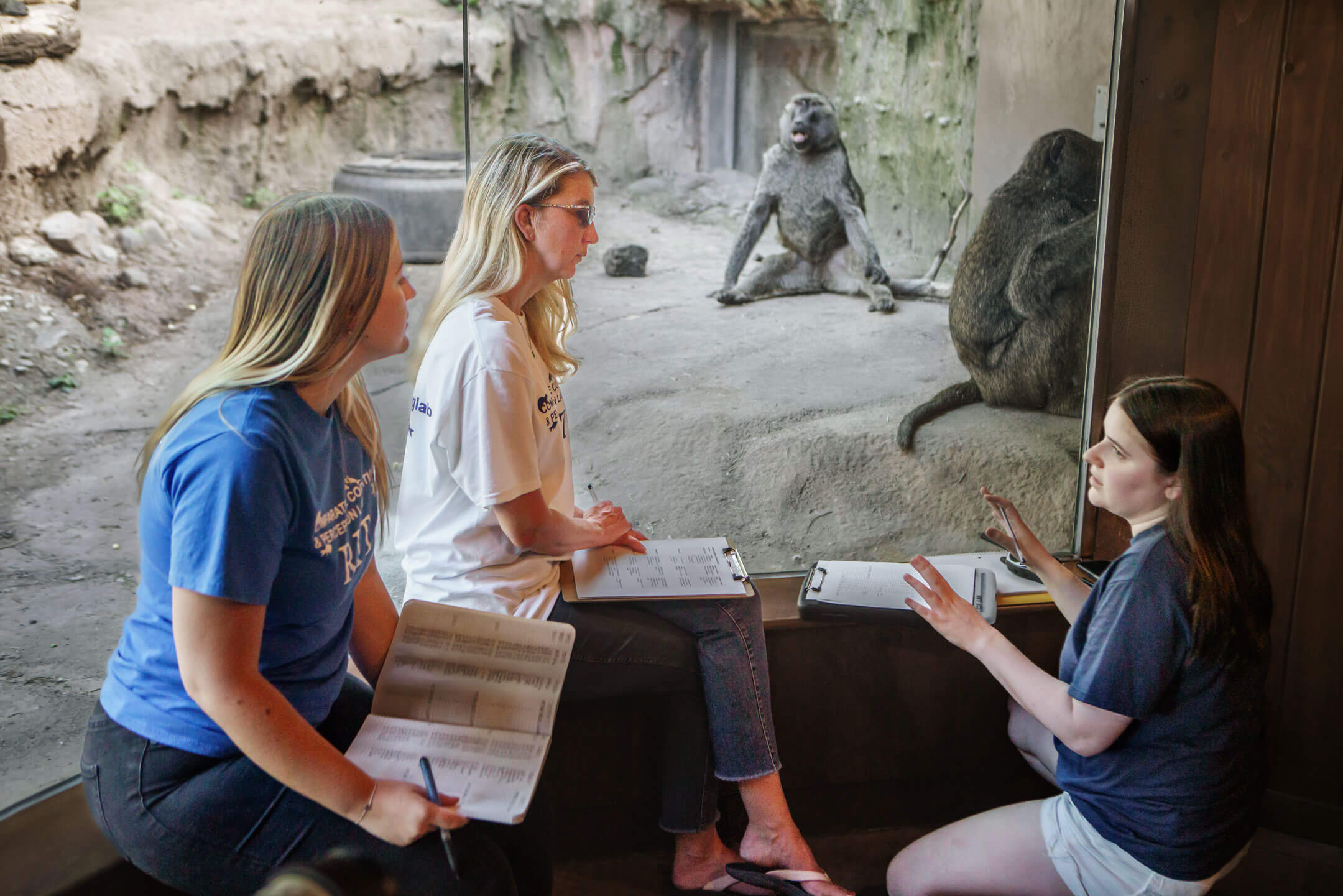 DeLong, center, met with Katie Becker '22, right, and Jessica Wegman '20, '22 MS at the zoo regularly to discuss observations and share collected data.
Jessica Wegman '20 (psychology), '22 MS (experimental psychology), one of the RIT-based researchers and DeLong's former student, hopes that engaging with the Primate Portal will open young students' eyes to the many possibilities of a STEM career and inspire more girls to get interested in STEM.
"It's really important to have more diversity in STEM, and using animals can be a hook to get different kinds of people interested in it, especially girls and women who may feel discouraged from jumping right into a STEM field that tends to be male dominated," Wegman said. "This shows them that they can use those skills to do things that are interesting to them and offers a different kind of view of what you can do in these fields."
In the future, the Primate Portal team plans to continue student engagement through visits to the zoo. There, students can see their hard work and learning pay off.
"If you're just lecturing at someone, whether or not they take it in is up to them. They don't really get the extra reinforcement of seeing it in action and having an enjoyable experience associated with it," said Katie Becker '22 (psychology), another RIT-based Primate Portal researcher and past student of DeLong. "I think the kids will find watching the baboons do the tasks that they coded an enjoyable experience. They'll get some reinforcement from that, which could potentially lead to an interest in future coding."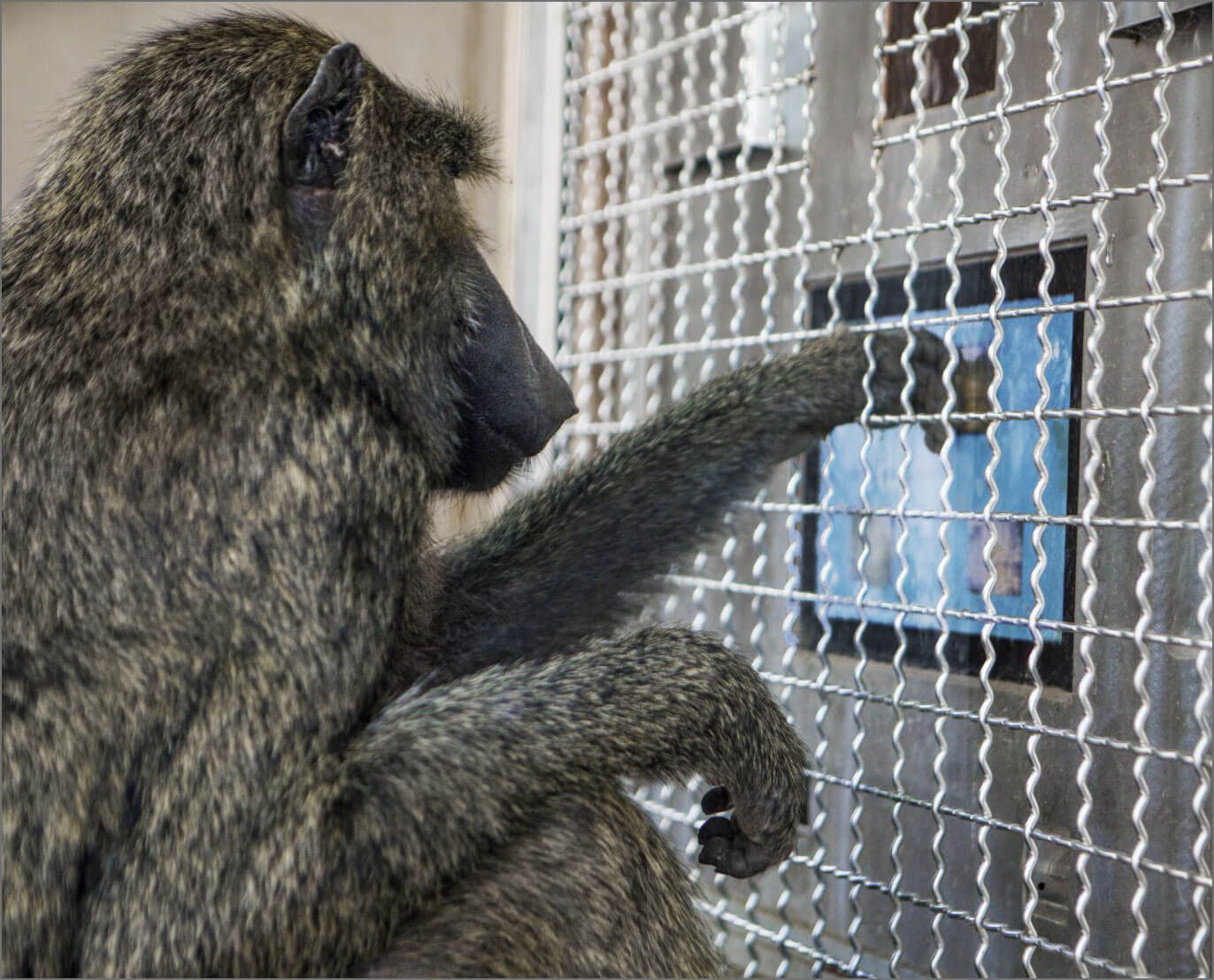 Baboons are able to use touch screens that assess their cognitive abilities. The researchers examine whether they use their right or left hands or both to interact with the touch screen.