RIT theater production receives Kennedy Center award
'I and You' was a collaboration between NTID and College of Liberal Arts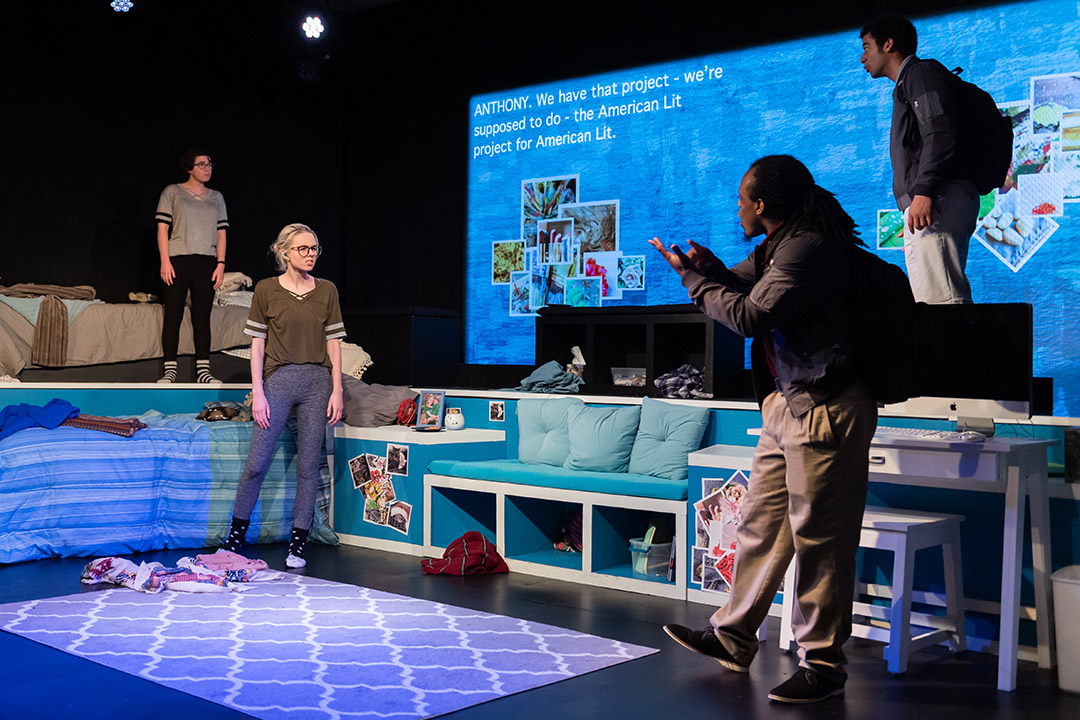 I and You, a collaborative production between RIT's National Technical Institute for the Deaf Department of Performing Arts and the College of Liberal Arts Theatre Arts Program, has won a 2020 Outstanding Production Ensemble award from the Kennedy Center American College Theater Festival.
The production, performed Oct. 25-27 in Lyndon Baines Johnson Hall, was directed by Assistant Professor Andy Head.
"This is a wonderful award to receive because theater is one of the most, if not the most collaborative of art forms, and the award recognizes exactly that: how the team worked together as one to create a successful show," Head said.
The cast included students Kelsey Beers, a third-year ASL-English interpretation major from Poughkeepsie, N.Y.; Kendell Charles, a management information systems major from Opelousas, La., who graduated in May; Dominic Cook, a second-year game design and development major from Pittsburgh, Pa.; and Victoria Covell, a third-year graphic design major from Jacksonville, Ill.
The production team included stage manager Kimmie Sandberg, a new media marketing major from New Milford, Conn., who graduated in May; scenic designer Erin Auble, senior lecturer at NTID; projection and sound designer Dan Roach; costume designer Nicole Hood Cruz; lighting designer Clayton "Slim" Pruitt, a computer science major from Fayetteville, Ark., who graduated in May; ASL coach Doug Baker; and assistant stage manager Sydney Lewandowski, a third-year visual media major from Buffalo, N.Y.
Topics