Buffalo State Insane Asylum: A Purposeful Recovery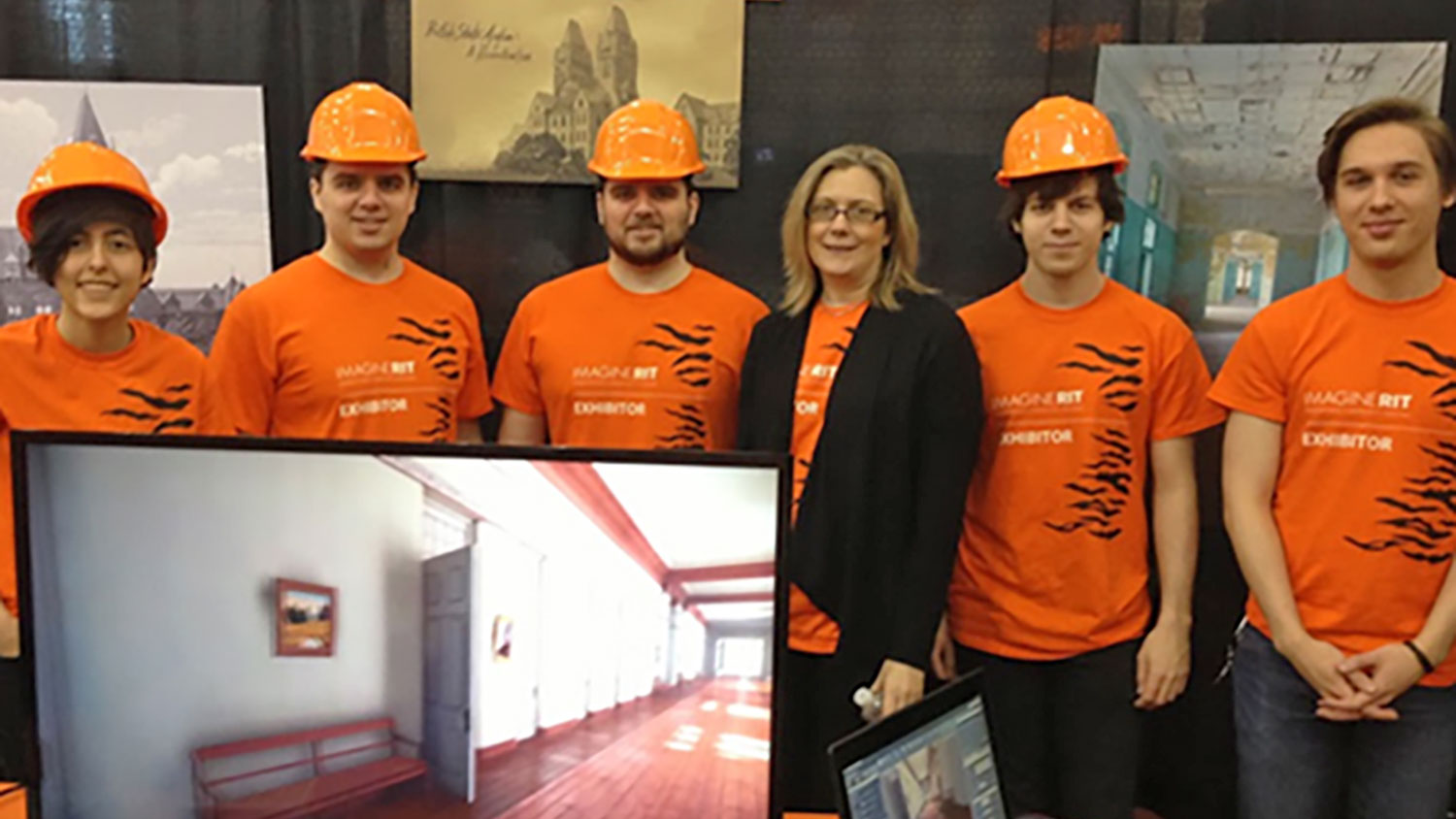 The Project, Buffalo State insane Asylum: A Purposeful Recovery, was a year-long effort to render what is now called the Richardson Olmsted Complex in 3D design animation. Six students collaborated with Professors Lisa Hermsen and Shaun Foster to recover the original architecture of H.H. Richardson and the landscape architecture of Frederick Law Olmsted, as it would have appeared in approximately 1895. This project was an effort to recover and conserve digitally a state of the art asylum built after the famous "Kirkbride Model," which sought to ease mental and psychological distress via architectural reform. The asylum, a national landmark, is now being repurposed as a boutique hotel, making its digital preservation especially significant.
Students showed their work on the floor of the fieldhouse during Imagine RIT. Visitors contributed their own memories of this building and learned much about its significance for the history of mental health. In future semesters, the project will be expanded to include an interactive live environment in which the public will be introduced to asylum reform through primary sources while experiencing an atmospheric and experimental gameplay.​
---