Mixed Media Work Wins Best in Show
January 31, 2020
Kayla Cantu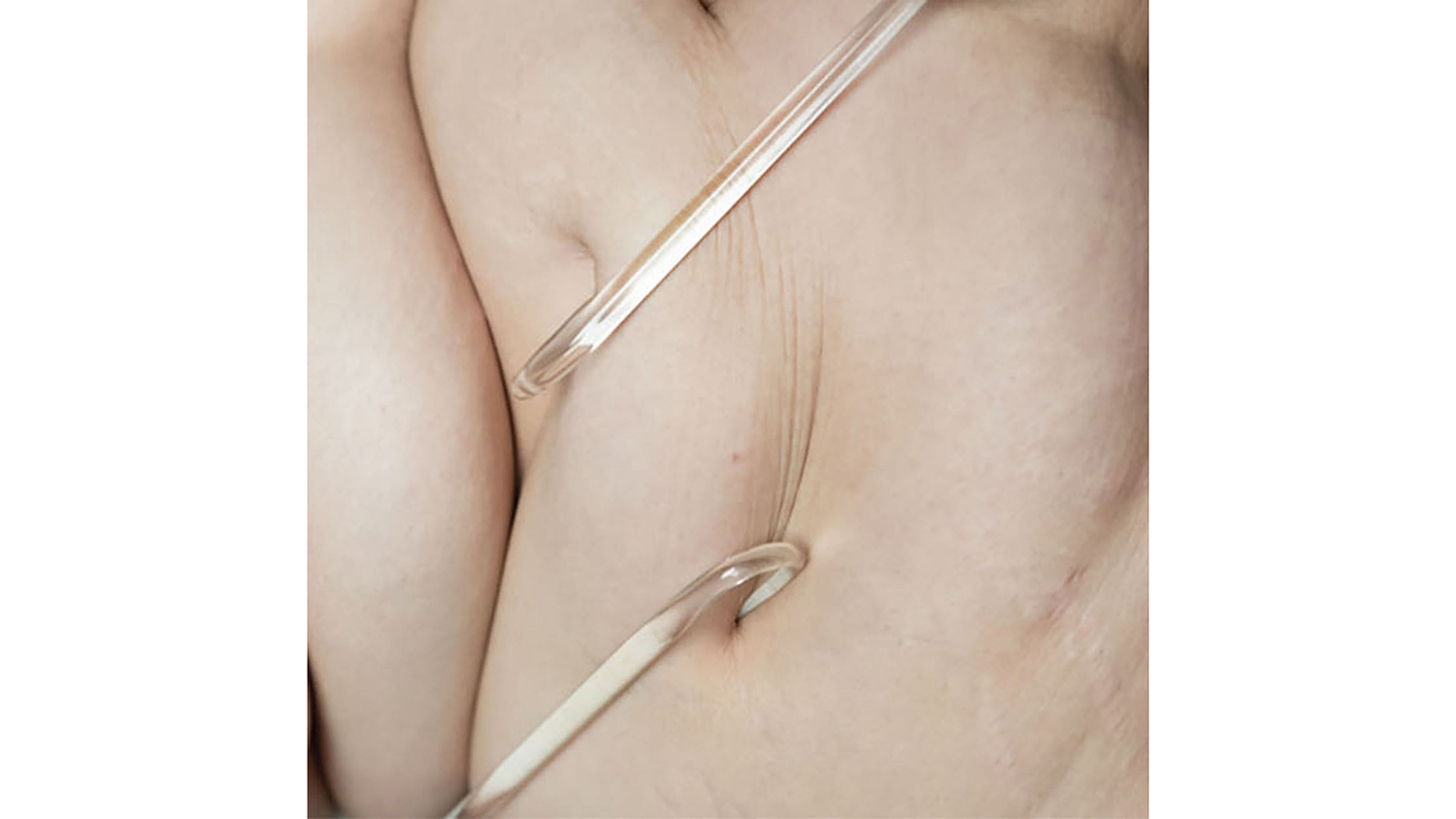 Kayla Cantu '20 MFA (Glass) has two pieces featured in Nazareth College's "Mixed Media" exhibition, on view through March 1 at the campus' Arts Center Gallery. One of the works, "Pull," was awarded Best in Show.
"'Pull' juxtaposes flesh and glass by speaking to fragility," Cantu said of her mixed media work. "I use glass hooks as manipulation tools to speak to the fragility of glass as a material, and parallel its qualities to the flesh it comes into contact with. Questioning identity, I create new landscapes within my body to realize its potential of change and, if desired, how only I have the means to alter it." 
Above: a detailed image from the "Pull" series.
 
---