UAS-based LIDAR and imagery data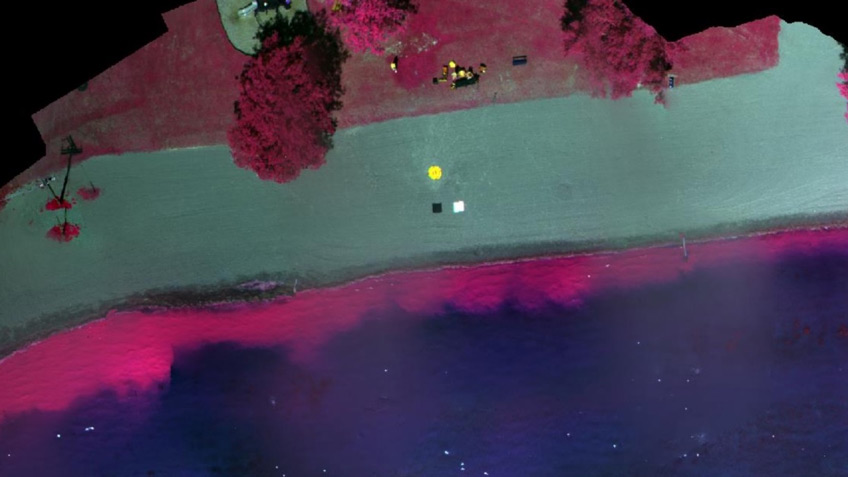 Professor Jan van Aardt has begun a project in collaboration with Associate Professor Thomas Trabold of RIT's Golisano Institute of Sustainability using UAS-based LIDAR and imagery data to assess whether growers are subscribing to sustainable forest harvesting practices.
Here is an example of UAS-based Tetracam imagery of a cornfield in Lyons, N.Y. In this case, the display shows near-infrared as red, red as green, and green as blue. Vegetation reflects NIR heavily, but in varying degrees, depending on a plant's physiological condition. The variation in NIR (Red display) indicates plants under varying levels of physiological stress.
---