Graduate Remote Start Online

Fall 2021 Remote Start Online
Start your graduate program this fall online - from home, or from RIT Dubai.
We recognize that complications stemming from COVID-19 may prevent you from getting your student visa in time to travel to Rochester in August. To assist you in planning for your master's program and professional career, we are happy to offer international students in select master's programs the option to begin the Fall 2021 semester online, either from your home or our campus in Dubai.
International students unable to secure a visa in time to the United States may enroll as full-time students, complete first semester courses online, and join the on-campus program in the next available term with no delay to their degree plan. New students will take the same courses offered on campus, be taught by and engage with the same faculty, and join both online and on-campus students in classes that include recorded content and live session discussions, interactive labs, group activities, and projects.
RIT will offer an additional 10% scholarship to students who join the program online in Fall 2021.
Benefits of Studying Online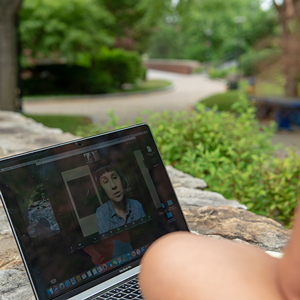 Begin your master's degree as planned, with no delays to your timeline.
Engage with faculty and peers in specially designed, highly engaging online courses, including labs, group activities, and projects.

RIT has over 30 years of experience with online education and a successful history of transferring remote students to on-campus study. In the Fall of 2020 more than 150 master's students began their studies remotely. Over ¾ of those students joined the Rochester campus in Spring, with the remaining students planning to join in Fall 2021.

Full-time students studying online for Fall 2021 will have full access to all of RIT's resources – including libraries, faculty, and presentations and one-on-one guidance from our Office of Career Services staff. 
Reduced tuition rate for Fall 2021.
Receive an additional 10% scholarship for online courses this fall. This scholarship will be applied on top of any previously offered merit awards.
If you study from home, you are not required to pay living expenses, health insurance, or fees for the online semester.
Students who begin online will be able to participate fully in CPT and OPT.
RIT has over a 97% placement rate for graduating master's students. Our Career Services Office, industry connections, and Co-operative Education program provide the tools you need for success in the job market. 
Whether you begin on campus or online,  you will have the opportunity to gain work experience through RIT's cooperative education program, Curricular Practical Training (CPT), Optional Practical Training (OPT), or the STEM extension program.
Consider RIT Dubai
Spend your fall semester at our campus in Dubai. Engage with students and faculty, access campus facilities, and be part of our residential campus community while completing your courses online. RIT Dubai staff will provide guidance to help you apply for a visa at the U.S. Embassy in Dubai when it is time to transfer to the Rochester campus.
About RIT Dubai
RIT Dubai became a full part of our global community in 2008 and has grown quickly. Just this year, the campus relocated to a new state-of-the-art facility in the Silicon Oasis of Dubai. RIT Dubai feels very much like an American university, offers guaranteed student housing, and is surrounded by the creative energy and entrepreneurial spirit of Dubai. The United Arab Emirates also has one of the most aggressive vaccination programs and are on pace to be one of the first fully vaccinated countries in the world. Learn more about RIT Dubai
Benefits of Fall Semester at RIT Dubai
---
In-person Community While Studying Online
Engage with students and faculty, access campus facilities and our residential campus community while completing your graduate degree courses online.
---
Seamless Transfer to the RIT Main Campus
After your first semester, you can transfer to RIT's main campus in Rochester with no disruption to your graduation timeline.
---
Visa Appointment Support Provided
RIT Dubai will provide the necessary support and guidance to secure a visa appointment with the U.S. Embassy in Dubai when it is time to transfer to the main campus.
Work Opportunities in the United States
Whether you begin your first semester on campus or online, you will have the opportunity to gain work experience through RIT's cooperative education program, Curricular Practical Training (CPT), Optional Practical Training (OPT), or the STEM extension program. 
Though the Fall semester online will not count towards the Curricular Practical Training (CPT) requirement of two semesters, if you begin your program online, you will be eligible for both CPT and OPT after completing two semesters of on-campus study.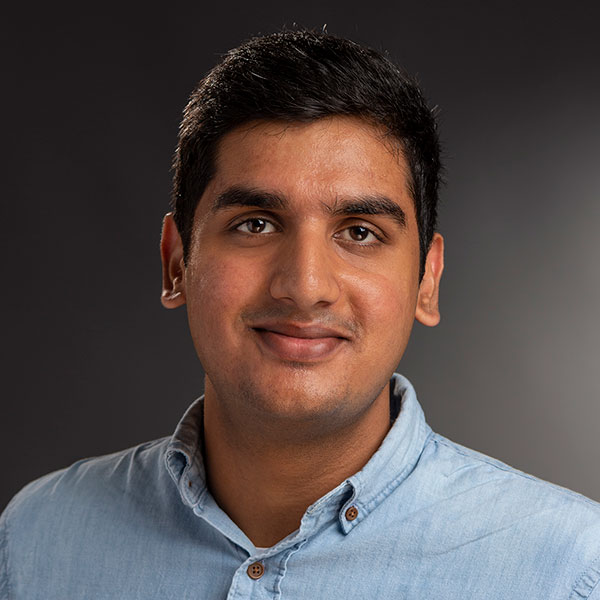 "As a graduate student with no previous professional experience, I was a bit nervous about my ability to secure an internship or co-op. RIT's Career Services was a great resource for me. I used their help to build my resume, practice my elevator pitch and enrolled for mock interviews. I successfully secured an internship at Google, which would have been way harder without the help of RIT and Career Services Office."
 - Nirup Dharshan Swaminathan, Information Sciences & Technologies MS graduate, interning at Google as an Application Engineer for Summer 2020
Next Steps
Follow these next steps to secure your spot.
Accept your offer of admission.

Login to your admissions portal and complete the Reply to Offer of Admission form, found on your Admissions Application Status page.
Login to accept

Pay your tuition deposit.

On the Admissions Application Status page in your admissions portal, click the secure Payment Due button to pay via credit card and expedite the processing of your online deposit.
Login to pay your deposit
Connect with Admissions
---
Ask RIT staff and students your questions on WhatsApp (+1-585-208-7814), Monday-Friday, 9am-5pm EST
Certain countries are subject to comprehensive embargoes under US Export Controls, which prohibit virtually all exports, imports and other transactions without a license or other US Government authorization. Learners from Syria, North Korea, the Crimea region of the Ukraine, Iran and Cuba may not register for online courses at RIT. Nor may individuals on the United States Treasury Department's list of Specially Designated Nationals or the United States Commerce Department's table of Deny Orders. This offer does not apply to these individuals, or individuals from the countries listed above.
Frequently Asked Questions
Fall 2021 Online Tuition Deposits and Visas
Fall 2021 Deferrals & Scholarships
Due to program demand, we are not entertaining requests for deferrals at this time.
There is a waiting list for many of our programs, and you must pay the tuition deposit by May 1 to reserve your place. When you pay the tuition deposit, you are committing to starting with us in August, either online or on-campus.
Not at this time. All our applicants were automatically reviewed for scholarships during the admissions review process. Scholarships were awarded based on your academic background and record, in comparison to the other students who were admitted.
If you pay the $500 by May 1 and are not able to start on campus in Fall because of COVID-19, you will receive an additional 10% scholarship for the fall term of online study.
If you received a merit scholarship from your department you will get that merit scholarship for the program whether you start on campus or online. In the event you cannot come to campus and start online, you will receive a 10% scholarship (or an additional 10% scholarship if you already received a merit award) for the Fall semester only.
Fall 2021 Online Classes & Co-op Work Experience