2021-2022 Distinguished Alumni Awards: Jason Aymerich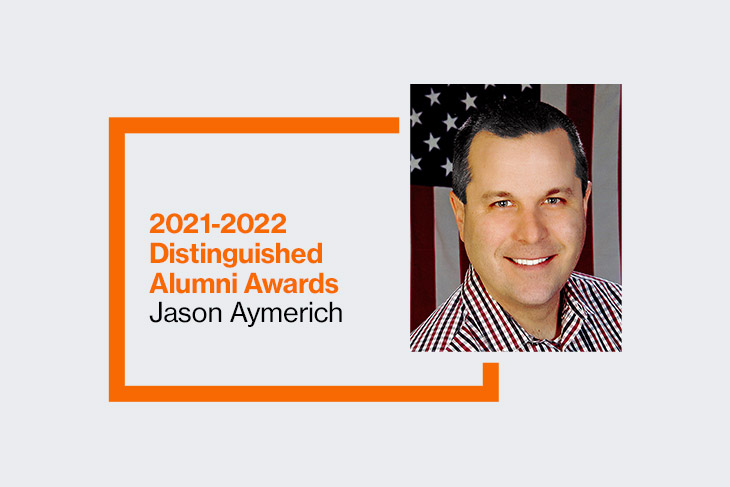 The Distinguished Alumni Awards are presented annually by each of RIT's nine colleges, the School of Individualized Study, and the Graduate School to alumni who have performed at the highest levels of their profession or who have contributed to the advancement and leadership of civic, philanthropic, or service organizations. It is the highest award an RIT college can bestow upon its alumni. The 2021-2022 recipients were honored during presentations throughout the spring semester.
College of Engineering Technology honoree: Jason Aymerich BS '00
Packaging science
President, JN White
How did RIT help to prepare you for success?
"'Learning by Doing' isn't just a slogan at RIT, it is a way of life. There is no substitute for hands-on experience, and RIT provided plenty. I was always the kid that took all of my toys apart (didn't always get them back together) and the thought of getting college credit for that appealed to me. In all seriousness, there isn't any better demonstration of engineering principles than to build and break things in the lab. Feared by some, Shock and Dynamics was one of my favorite classes."
What is your favorite RIT memory?
"Creating meaningful relationships with my peers. We had a sense of comradery and purpose as we moved through the program. We worked in teams and solved problems by volleying ideas back and forth. This was unfamiliar to me, as most of my experience prior was solving problems individually. I remember feeling somewhat unconfident until I got my first co-op and realized that what I had learned was not only relevant, but practical."
Topics