Creative Industry 'Day' a weeklong success for RIT students, alumni, talent seekers
Virtual event draws 60 companies, more than 350 students, and results in 925 portfolio reviews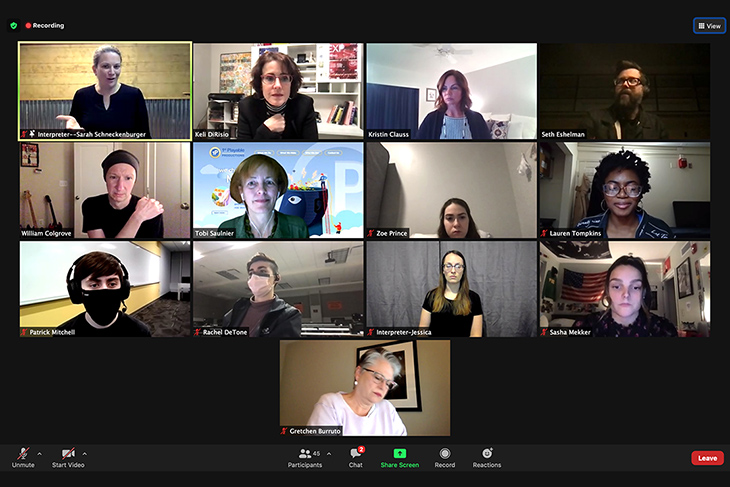 Rochester Institute of Technology's Creative Industry "Day" drew a wide range of talent seekers from companies such as Amazon, Forbes Media, and Microsoft last week, as the 16th annual event went virtual this year due to the pandemic.
Sixty companies in all participated during the Feb. 22-26 event, which featured a weeklong array of virtual career talks and panels and 925 portfolio reviews for more than 350 students by 85 creative industry professionals—many of whom were RIT alumni, according to Gretchen Burruto, associate director and College of Art and Design team lead, Office of Career Services and Co-op.
"We always hear positive comments and outstanding feedback from companies about the creative talent at RIT," Burruto said. "While we went virtual this year, the overwhelming attendance for our career talks and panels showed that the overall participation was as active and enthusiastic as ever."
Held annually since 2006, the event draws College of Art and Design students and alumni in areas such as art, design, film, and photography along with select majors like game design and mobile computing from RIT's Golisano College of Computing and Information Sciences.
According to Burruto, the event's goal is "to offer career-related programming and the opportunity for RIT student talent to meet—virtually this year—with creative industry professionals, get valuable feedback on their portfolios, discuss job opportunities, and make valuable connections that may benefit their career."
Topics