Deaf community enriches RIT experience for all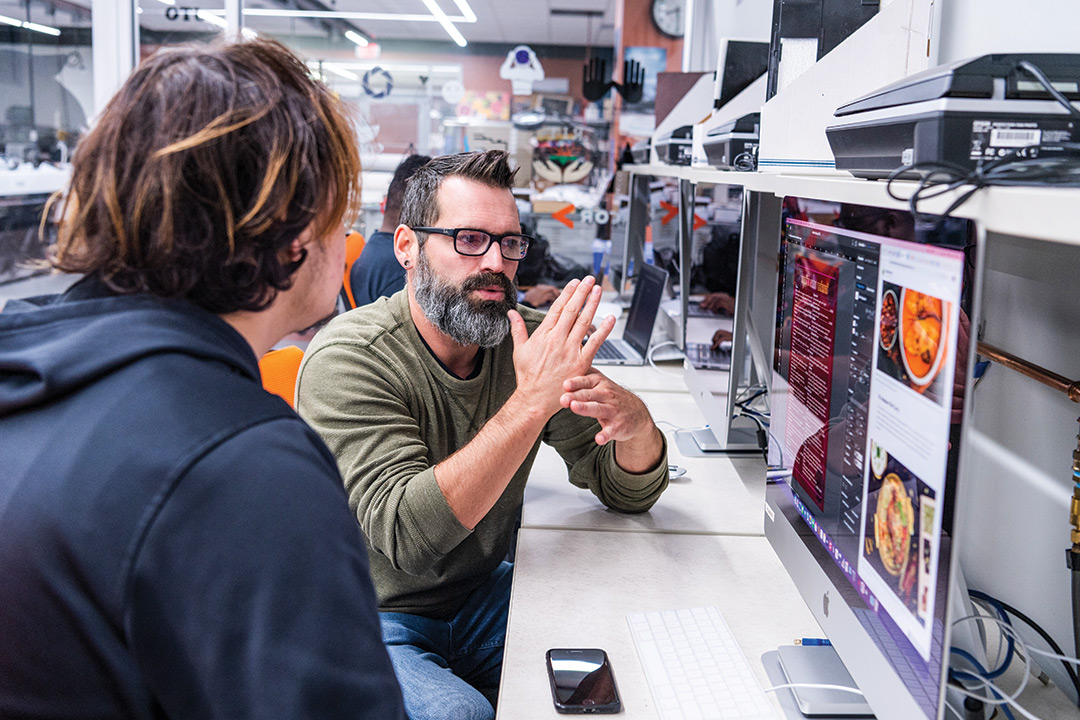 Student Graci Dietrich chose RIT because she wanted to be part of a university where Deaf culture is celebrated. She is one of nearly 1,000 deaf and hard-of-hearing students supported by RIT's National Technical Institute for the Deaf who help create a welcoming, inclusive, and vibrant environment on campus.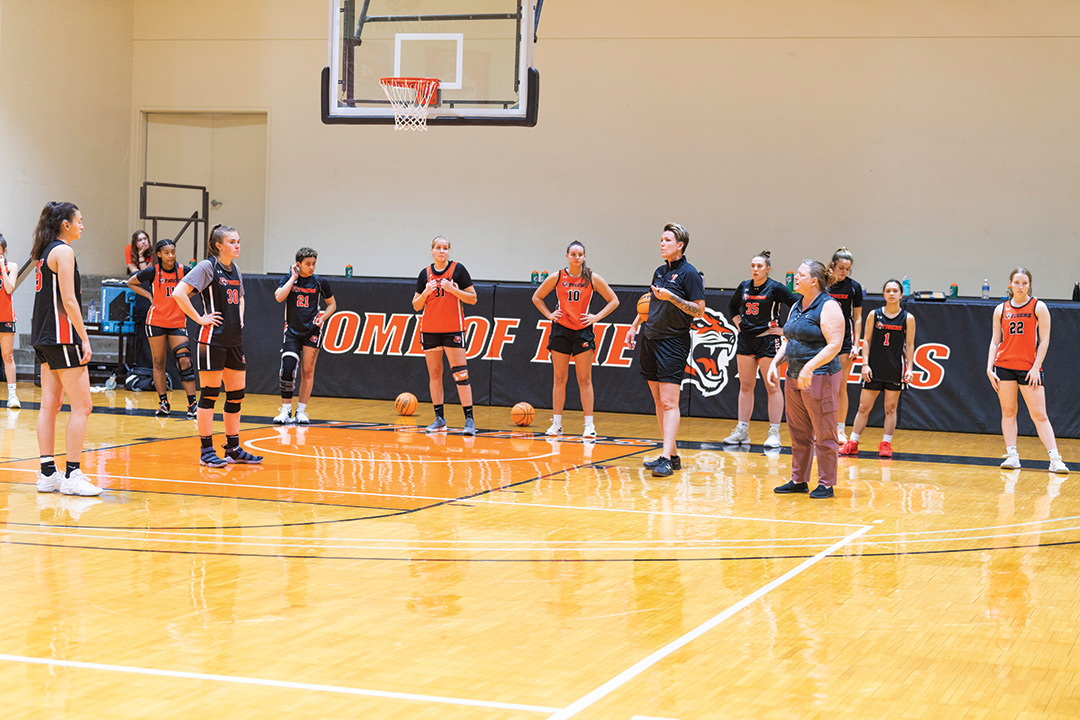 Lindsey Dobson
The second-year nutritional sciences major, and center on RIT's women's basketball team, is pleased that she has found a sense of belonging and a home where deaf, hard-of-hearing, and hearing people can learn and grow just by being together.
"My sister and I were the only deaf people in our small town, and I used an interpreter as the only deaf person on my sports teams," said Dietrich, who is from Glenwood Springs, Colo. "I was looking for a place where I wouldn't be alone and could find people who I could relate to. At RIT, not only am I with deaf and hard-of-hearing people who are welcoming regardless of one's upbringing and level of involvement in the Deaf community, but I've found that the rest of the community is interested in learning about Deaf culture."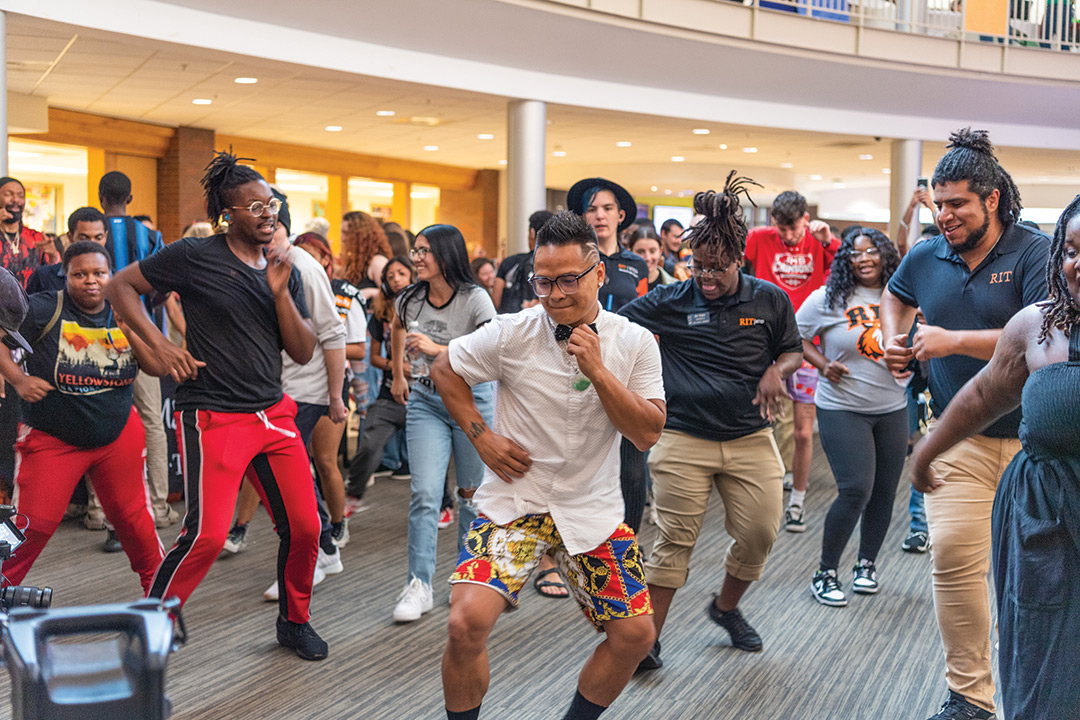 Matthew Sluka
RIT is one of the most accessible education communities in the world for deaf and hard-of-hearing students. To help level the playing field, NTID provides its student body with in-house interpreters, real-time captionists, and trained notetakers.
The presence of NTID, the first and largest technological college in the world for deaf and hard-of-hearing students, also adds to the richness of campus. NTID students live, study, and work alongside hearing individuals, which benefits everyone, said Gerard Buckley, NTID president and RIT vice president and dean.
"The importance of NTID's presence on the RIT campus is immense," he said. "NTID brings a richness of diversity not found on any other university campus in the country."
This story is part of the 2023 President's Annual Report. Read more stories from the report.
Topics