Design students unveil seating solutions at NYC Design Week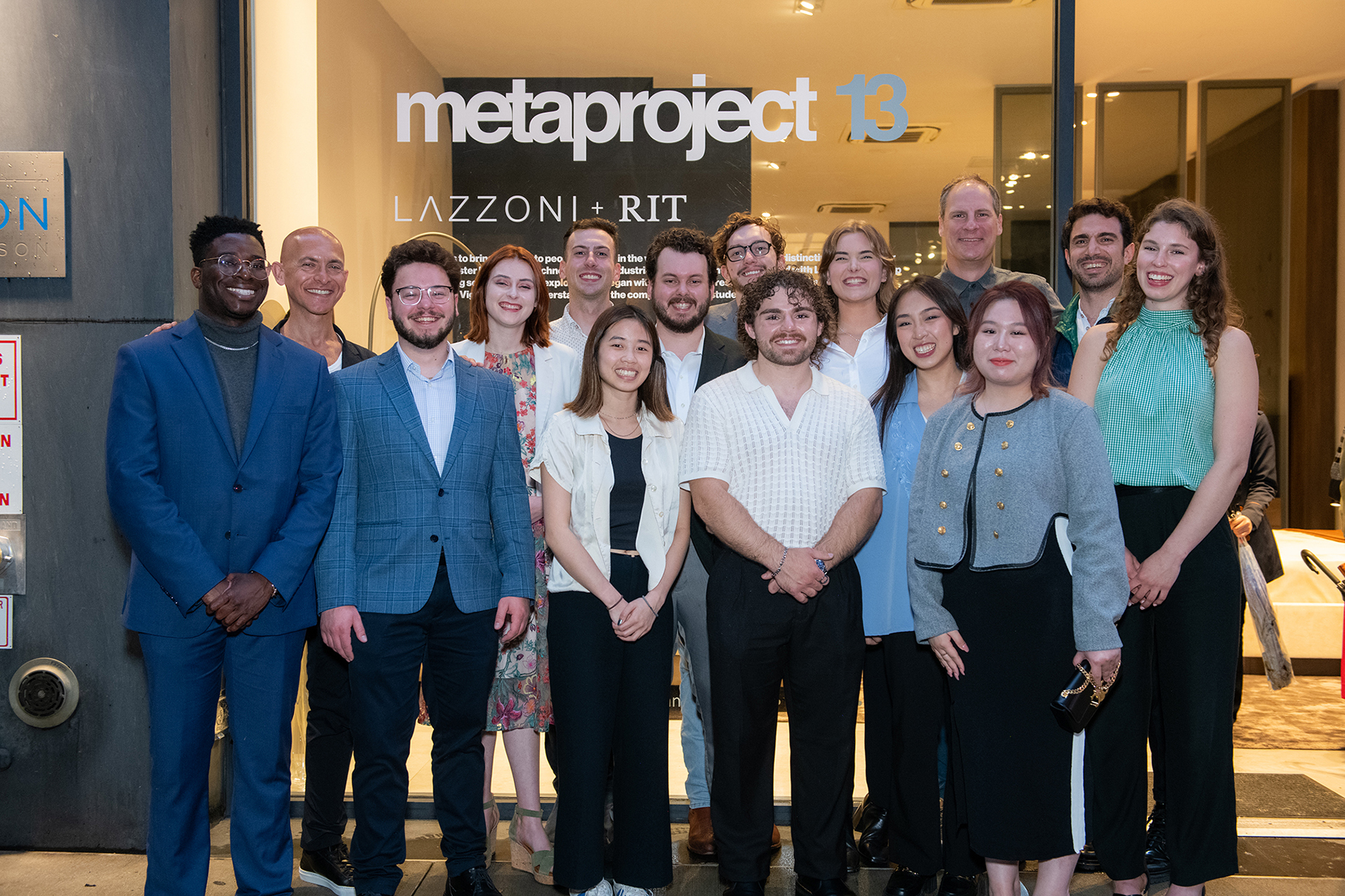 Dylan Malone '23 described a class collaboration with high-end, alumni-owned furniture brand Lazzoni as a perfect fit for him.
Malone, who graduated in May with a BFA in industrial design and a minor in furniture design, was well-suited to produce a seating solution for Metaproject 13 — the latest iteration of the industrial design studio that annually pairs students with an industry partner to solve a design problem. 
For Malone, the partnership became even more perfect May 20, when 13 industrial students revealed their seating solutions during an event at Lazzoni's Madison Avenue showroom as part of New York City Design Week. 
Lazzoni selected Malone's "Shell Chair" as the class' winning design, and now plans to work with him to move his chair into production and make it commercially available at Lazzoni stores in the future.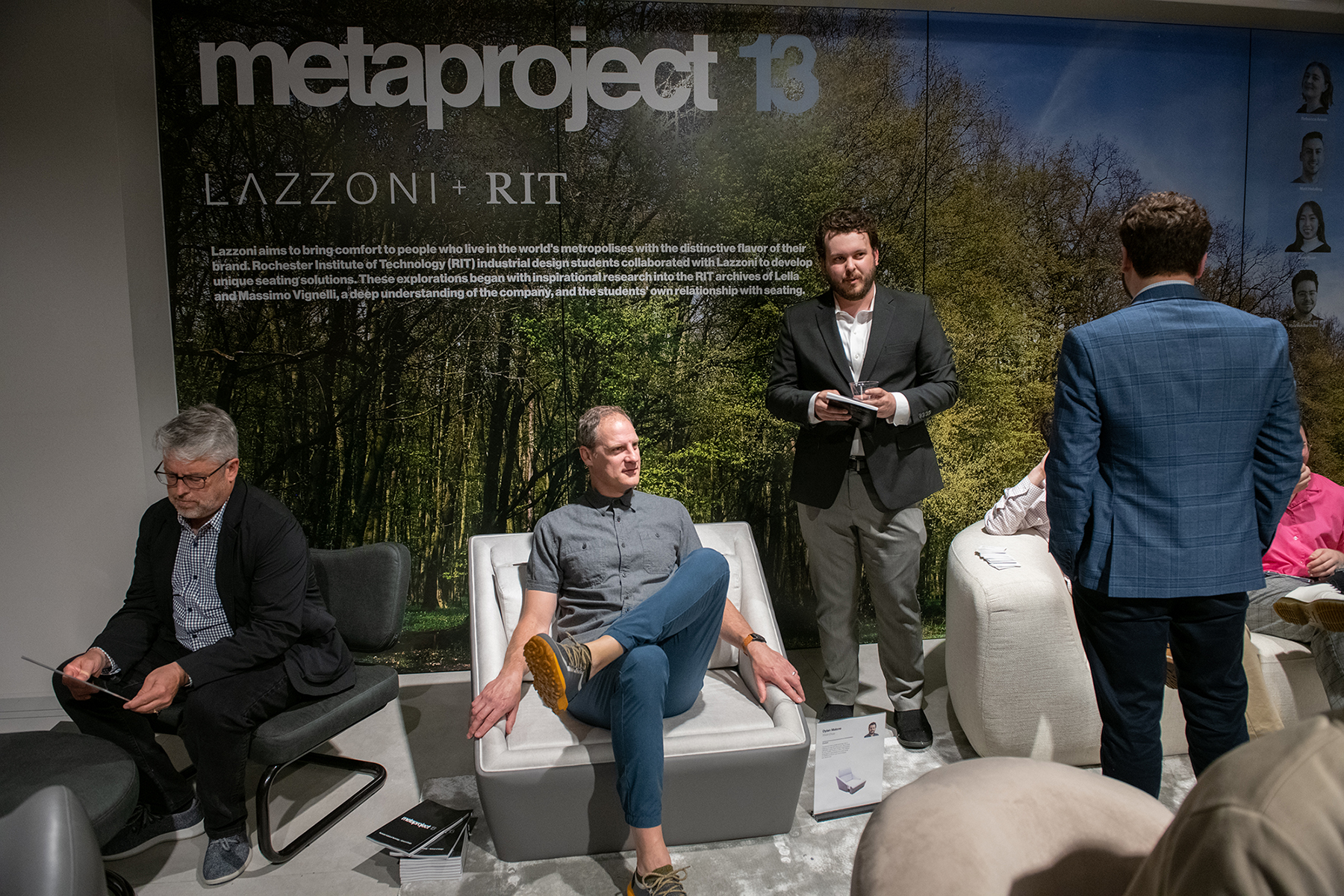 Elizabeth Lamark
Malone is set to join a handful of other industrial design alumni to have their Metaproject designs hit the marketplace.
"I'm honored to be chosen," he said. "Furniture is my favorite part of design. It's the intersection between something super functional but also you need to take into account the aesthetics. To me, it's the perfect balance of where design meets art."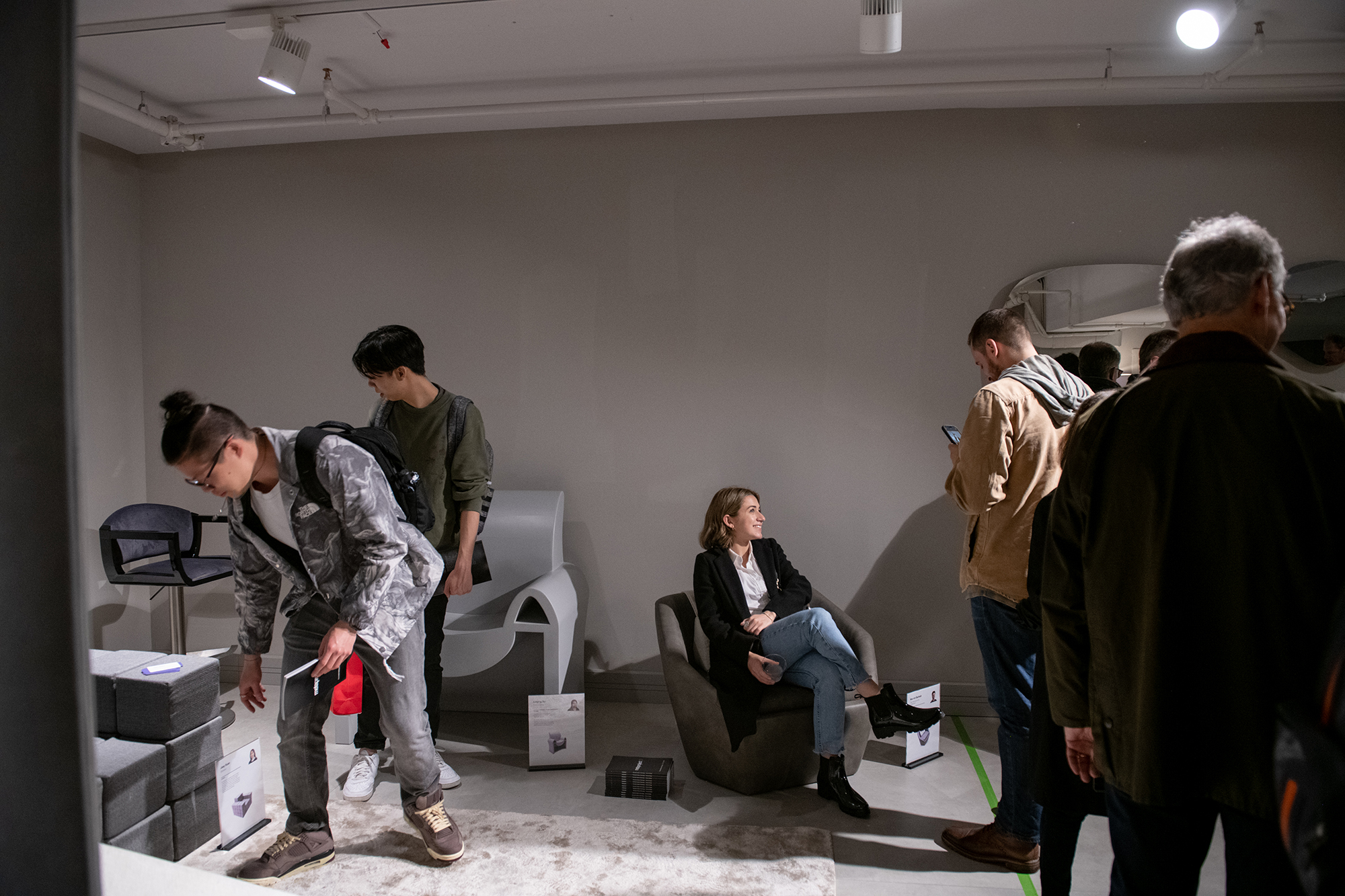 Elizabeth Lamark
For Design Week, Lazzoni manufactured full-scale prototypes of all 13 student projects, which included contemporary chairs and sofas that took on many elegant and functional forms. Malone's chair, with back and side pillows built into the form, converts from a sleek armchair into a relaxing lounge with a simple pull. 
Efe Kababulut '09 (industrial design) — creative director and board member of Lazzoni Furniture and Lazzoni Hotel who led the company's Metaproject involvement — announced that the second-place design, "Arc" by Rebecca Harris '23 (industrial design), will also be considered for possible production by Lazzoni.
"To see the end result is really beyond our expectation and imagination," Kababulut said. "We thought the winner would be obvious and straightforward, but it was hard to pick and choose which was the best. They all had amazing contributions and amazing work."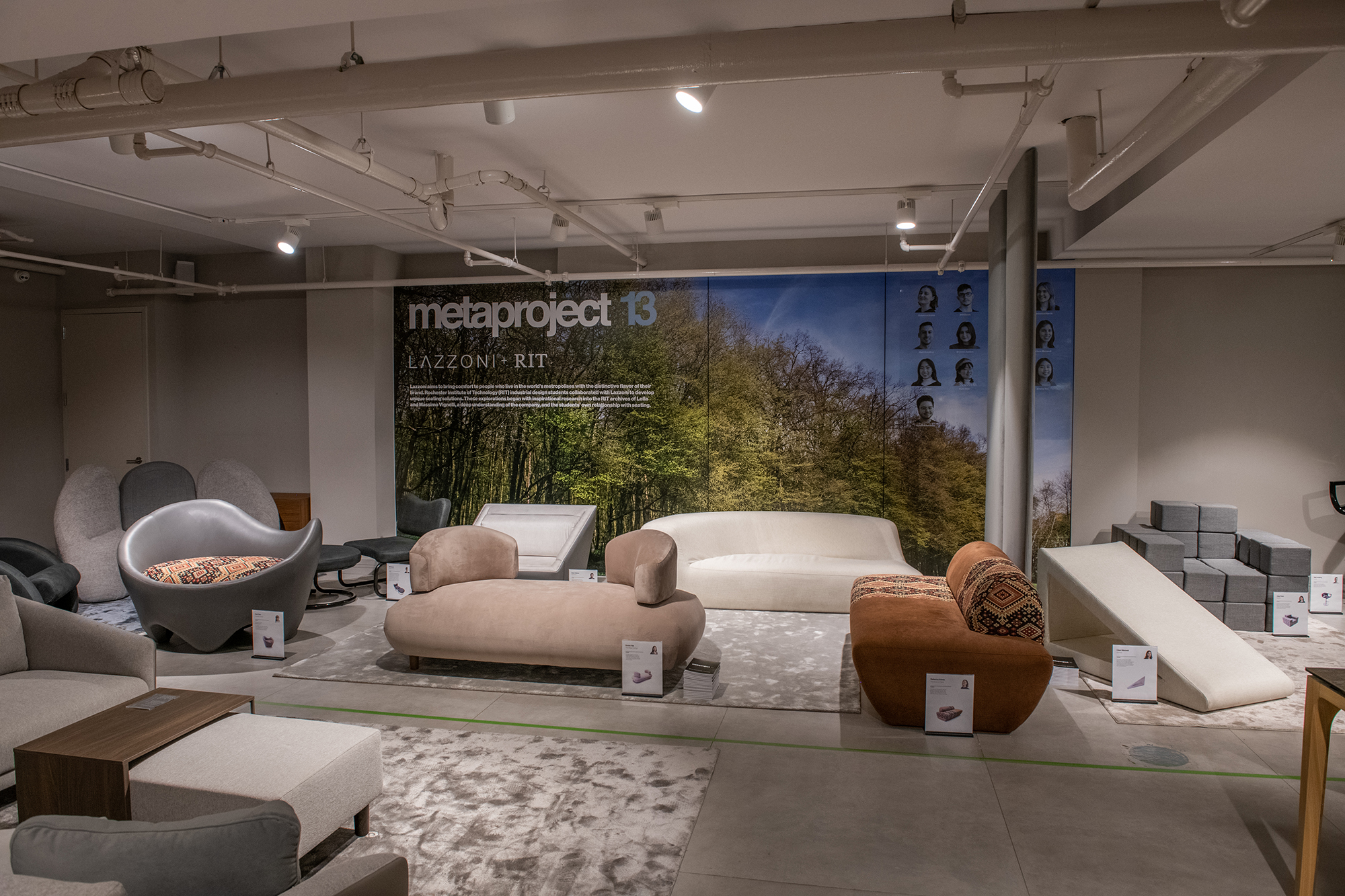 Elizabeth Lamark
Each seating solution was predicated on the ethos of design masters Lella and Massimo Vignelli, whose archives are housed in RIT's Vignelli Center for Design Studies, and merged with the design language of Lazzoni. 
"When Efe offered to create a project that would position the students as authors of authentic products that would fit into the Lazzoni brand, I knew it would require a level of fidelity that we had not implemented in prior Metaprojects," said Vignelli Distinguished Professor of Design Josh Owen, director of the Vignelli Center and founder of Metaproject. "Efe and I share a worldview of attempting to bring value, sustainability and beauty to a larger audience. The combination of those philosophical and pragmatic attributes allow our friendship to manifest in this kind of work."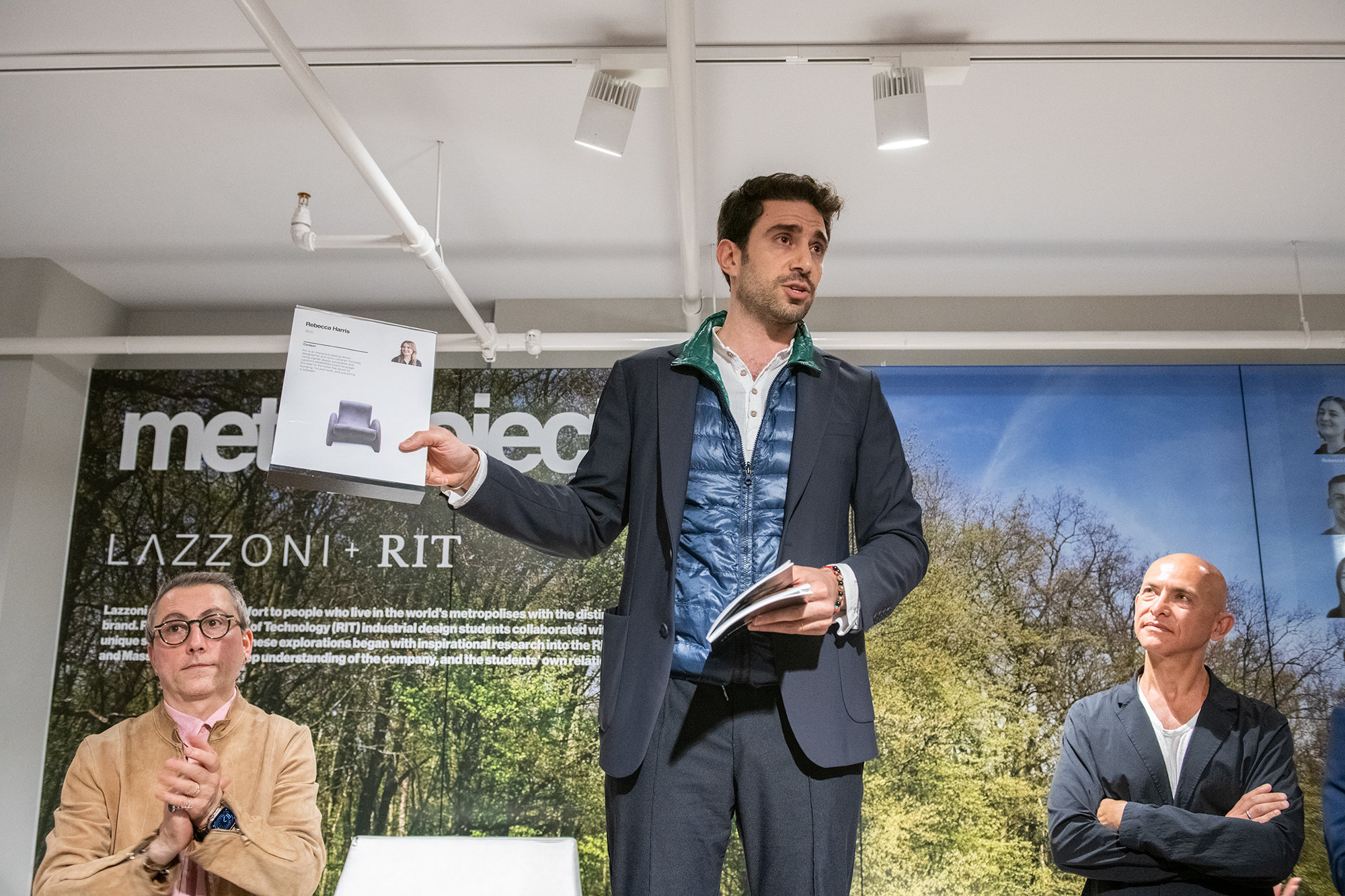 Elizabeth Lamark
The students ultimately made 1/6 scale models that were produced as life-sized prototypes by Lazzoni using its technology, materials and facilities in Ankara, Turkey. 
For his chair, Malone drew inspiration from the plywood shell of the seating in the Vignelli-designed Saint Peter's Church in NYC, an existing Lazzoni sofa with a leathery shell and another Lazzoni piece with a sliding mechanism.
Harris' "Arc" is an interactive seating device that can easily change the direction of the recliner based on which side the user uses.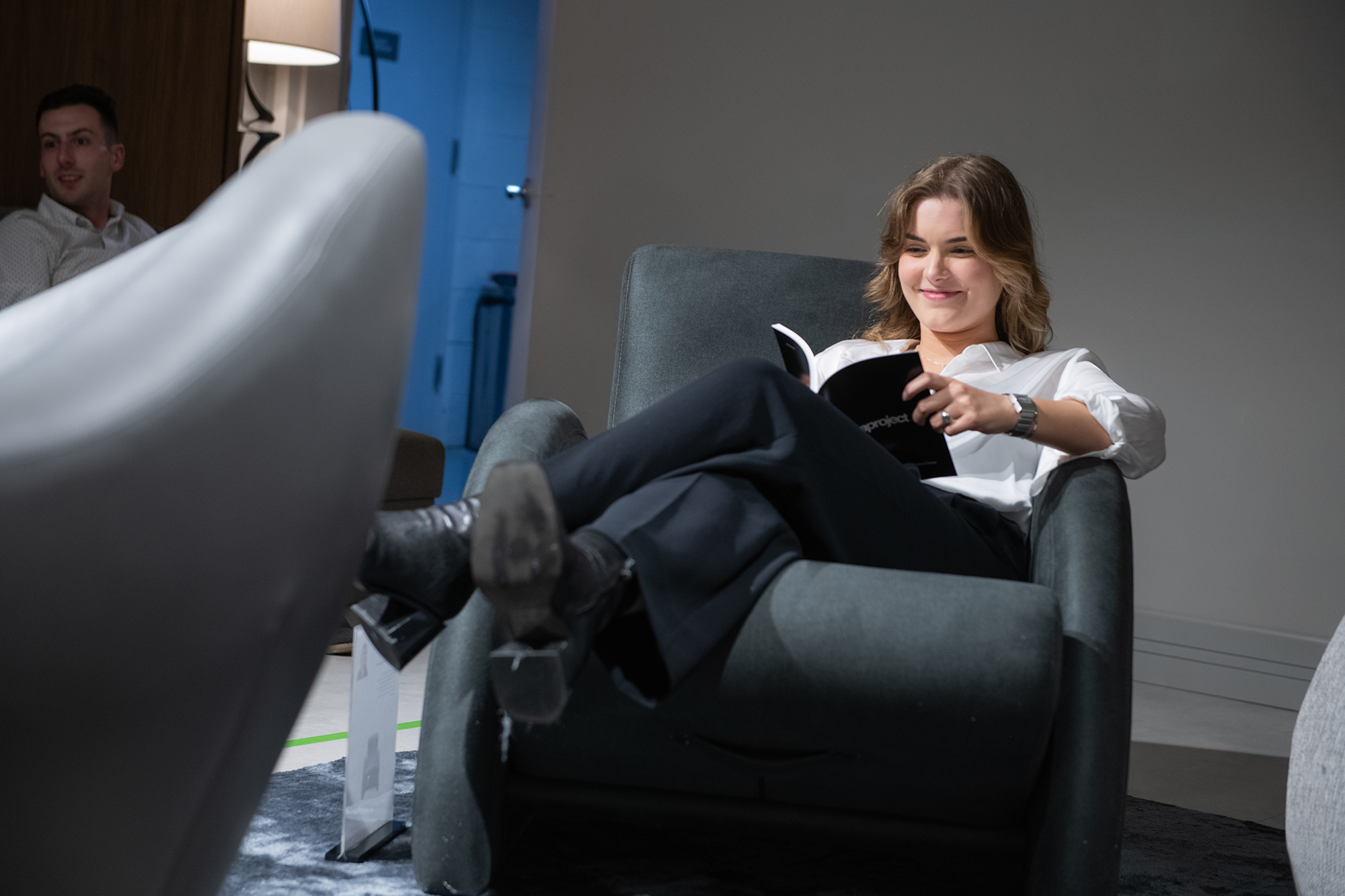 Elizabeth Lamark
In conversations with Kababulut and other company representatives, Harris learned Lazzoni's customers are interested in multi-sided seating options for spaces like New York City apartments that have a street view and a TV opposite one another. Harris applied ergonomic and accessibility considerations to the chair, which uses an easy sliding motion for users of all ages to transition its perspective. 
"My goal in the end, and always, is user-centered design," Harris said "It was wonderful to work with Lazzoni. When it comes to their historic brand, they have a lot of insight that us, as new designers, may not have. That really allowed usd to build our knowledge and bring new concepts to this historic company."
Topics