Engineering dean recognized as Outstanding Educator
National award highlights creativity in teaching, mentoring and directing student research in the fields of advanced ceramics, materials science and engineering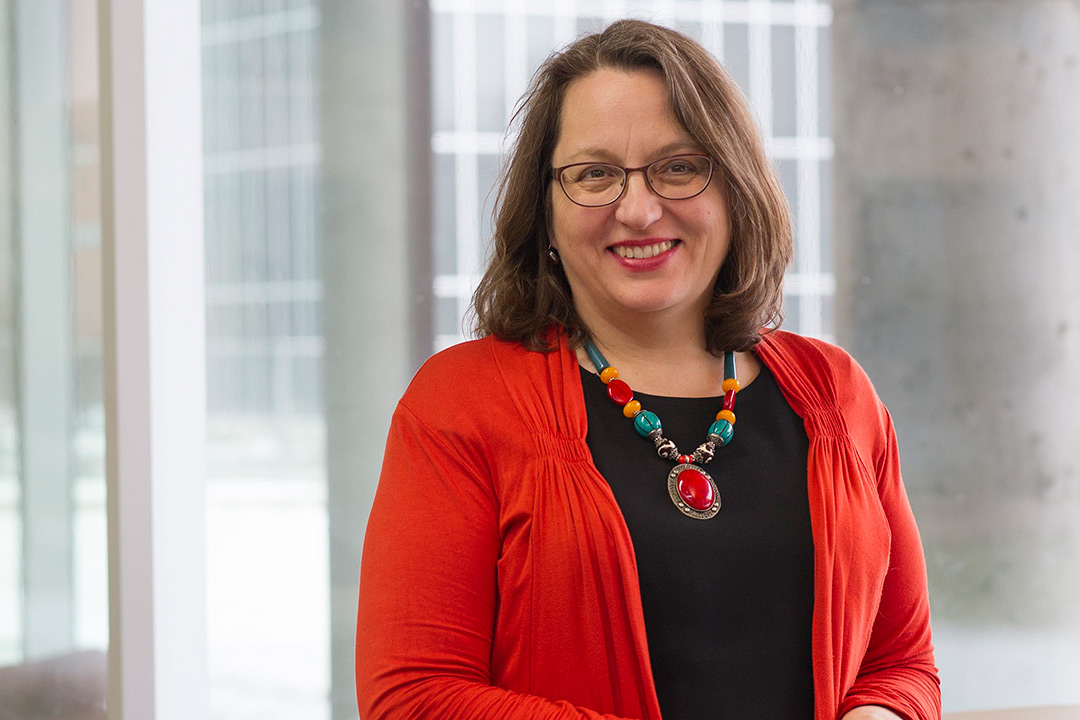 A. Sue Weisler
Doreen Edwards, dean of the Kate Gleason College of Engineering at Rochester Institute of Technology, will be presented the Outstanding Educator Award from the American Ceramics Society at its annual conference and honors banquet on Oct. 15. The long-time ceramics and material science researcher will be recognized for outstanding work and creativity in teaching, for directing student-centered research and mentoring individuals in the field of ceramics and materials science.
Throughout her career as an engineering professor and materials scientist, Edwards has developed advanced ceramics applications for thermo-chemical devices that can be used in the fields of alternative energy and the environment, and range from solar power devices to fuel cells.
While administrative duties as dean have been at the forefront in the last several years, Edwards remains connected to students through guest lectures in classes, participation in community outreach and recruitment efforts, as well as providing on-going support to the numerous student clubs and organizations associated with the engineering college.
"Much of student learning today needs to be hands-on and directed toward solving some of our most pressing societal problems. Advanced ceramics is an interesting and growing field. As dean, and as an educator, I want to be sure that students have opportunities to meet challenges in an atmosphere that is as enjoyable as it is important. I am very honored that I was selected to receive the award," said Edwards, who came to RIT in 2016. In that time she has seen the engineering college's academic rankings, enrollment, industry collaborations, research funding and diversity efforts increase.
On Sept. 28, Edwards accepted the Changing Hearts and Minds Award on behalf of the college. It is given to signify a college's desire and ability to break through artificial barriers that prevent historically underrepresented faculty populations from gaining access and equity, and acknowledges its efforts to model inclusive behavior by providing a welcoming environment.
This year, 18 percent of the Kate Gleason College of Engineering' faculty hires were from historically underrepresented populations.
Prior to coming to RIT, Edwards was dean of the Kazuo Inamori School of Engineering at Alfred University. She has 20-plus years' experience in both academia and industry, publishing more than 60 academic papers and attaining two patents. Edwards holds a Bachelor of Science degree in chemistry from the South Dakota School of Mines and Technology and a Ph.D. in materials science and engineering from Northwestern University. She joined Alfred University in 1997 as an assistant professor of materials science and received numerous faculty awards there, as well as the Chancellor's Award for Excellence in Teaching, one of the State University of New York's highest honors. In 2001, she received a CAREER Award from the National Science Foundation and has served as the principal investigator on fundamental and applied research projects, focusing on oxide materials for fuel cells, batteries, thermoelectric devices, environmental remediation, and solar energy applications. Edwards is a fellow of the American Ceramic Society, and a member of the society's board of directors.